Advertisement

Amid simmering Dalit anger across the country over a Supreme Court ruling, Prime Minister Narendra Modi on Wednesday took a dig at the Congress for playing politics in B.R. Ambedkar's name and said no other government had honoured the Dalit icon like his….reports Asian Lite News
Modi said his government gave Ambedkar, one of the main authors of India's Constitution, his rightful place and completed projects in his memory that were ignored by the previous government.
He said the 26, Alipur Road house where Ambedkar breathed his past would be dedicated to the nation as Ambedkar National Memorial a day before his birth anniversary on April 14.
Speaking at an event to mark the inauguration of Western Court Annexe meant to house MPs in Parliament complex, Modi said it was the Atal Bihari Vajpayee government that decided to dedicate two memorials to Ambedkar at two places in the capital.
Without naming the Congress-led UPA, he said it could not happen as the governments that followed Vajpayee showed little interest, ignored Ambedkar and his contributions and delayed the project for years.
"After that, the governments ran like that… Everybody is always ready to do politics in the name of Babasahib. But nobody gave him the kind of respect and paid tributes to him as much as this government did," the Prime Minister said.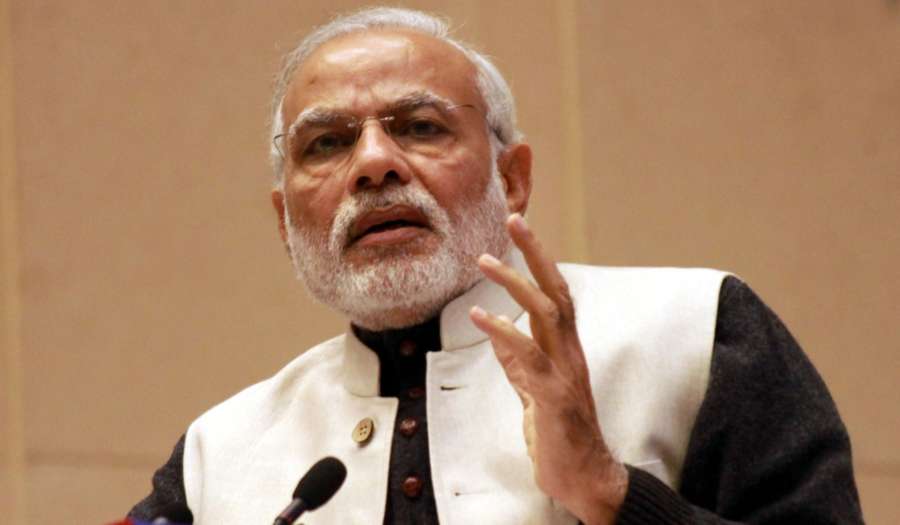 He said his government was walking the path shown by Ambedkar and asked every political group to try and do the same for the country's development.
"At the core of Ambedkar's ideals is harmony and togetherness. Working for the poorest of the poor is our mission."
The remarks came days after at least nine people were killed in widespread violence during protests by Dalit groups across the country against a Supreme Court ruling that diluted provisions of a law aimed at preventing atrocities against Dalits and tribes.
The rising public anger against the Supreme Court ruling forced the government to file a petition, seeking a review of the order. The top court on Tuesday refused to stay its March 20 decision but said it would hear the petition in 10 days.
The government had come under sharp attack of the opposition with Congress President Rahul Gandhi saying that being anti-Dalit was in the DNA of the BJP and RSS.
Gandhi on Tuesday hit out at Modi and said the Prime Minister was "not uttering a word" on the alleged atrocities on Dalits and tribals in the country.