Advertisement

Buoyed by increasing domestic demand on the back of infrastructural development, state-run National Aluminium Company Ltd (Nalco) plans to embark upon a Rs 25,000 crore brownfield and Rs 20,000 crore greenfield expansion in the next few years, its Chairman and Managing Director T.K. Chand said, adding this should eventually improve the bottomline by Rs 1,100 crore…writes Bappaditya Chatterjee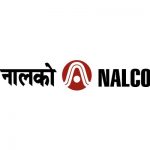 The Navratna public sector undertaking (PSU), under the Union Ministry of Mines, had substantially increased its turnover and net profit in the last year and is looking at a sharp growth in both its topline and bottomline by end of the current financial year.
"We are expecting topline (revenue) to be somewhere between Rs 11,500 crore and Rs 12,000 crore by end of this current fiscal, clocking over 25 per cent growth over last year. Similarly, our net profit is likely to touch Rs 1,800 crore by the end of this fiscal, up by about 35 per cent from a bottomline of Rs 1,342 crore in the last year," Chand told IANS in an interview.
The company has clocked about Rs 6,014 crore in revenue from operations and Rs 1,197 crore of net profit in the first half of the current fiscal despite volatility in alumina and aluminium markets amidst a US-China trade war and challenges in availability of coal to meet its energy needs, he added.
Chand said focusing on cost reduction for specific consumptions of high-value raw materials like caustic soda, coal, petro-coke and others, along with an emphasis on lowering energy consumption and ramping up production, have been paying a dividend to the metal maker.
It switched over to spot sales of alumina, instead of making long-term contracts, which gave it a better realisation, he said.
"We have planned around Rs 25,000 crore of brownfield expansions, which include additional one million tonne alumina refinery capacity, increasing of the smelter's capacity by five lakh tonnes at Angul and ramping up of CPP (captive power plants) by addition of two units of 660 MW each. All these will be completed between 2019 and 2021," he said.
These expansions are expected to take its aluminium production from existing 4.4 lakh tonnes to one million tonnes and also help it to register revenue of Rs 18,000 crore, he said, adding that "in the second phase, we will take up the Rs 20,000 crore greenfield expansions by adding another smelter and captive power plants".
Speaking on challenges related to availability of coal for its captive power plants, he said there were shortages of fossil fuel and the aluminium maker sourced electricity from the state grid to run its plants. "We hope, during the winter season, the coal supply is steady."
The Utkal-D and E coal blocks were allotted to the company in the year 2016. Mine opening activities for Utkal-D are expected to start in second half of 2019-20.
"Opening of the new coal block by middle of next year and producing about two million tonnes of coal annually, instead of buying it from Coal India, will translate into savings of Rs 560 crore. Moreover, a new alumina refinery with additional one million tonne capacity, which will be commissioned in 2021, will also add a net profit of Rs 350 crore. We are also putting two wire rod mills which will add Rs 120 crore to the profit in future," he told IANS.
The 2.7 lakh tonnes per annum (tpa) caustic soda project in a joint venture with Gujarat Alkalies and Chemicals Ltd. (GACL) at Dehej is in an "advanced stage" and is schedule to befin operating from next year and this would potentially add to "net profit by around Rs 80 crore", he said.
The alumina and aluminium market is fiercely competitive and a long-term strategy is essential to face the uncertain price fluctuations, changing regulations and policies, he said.
Chand said the company is in the process of setting up the Angul Aluminium park in a joint venture with Odisha industrial Infrastructure Development Corporation to promote downstream industries and is also preparing a detailed project report (DPR) for establishing aluminium downstream projects for which land had already been identified.
"We are also looking to add high-end aluminium products in our portfolio which will give us better realisation. NALCO has signed a MoU with Mishra Dhatu Nigam Ltd. for establishment of a plant for making metal for defence, aerospace, automobile sectors," Chand added.