Advertisement

Over 1,000 institutions with managed investments worth $8 trillion have committed to phasing out fossil fuels, says a report…writes Vishal Gulati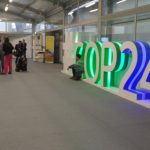 The number of institutions committing to fossil fuel divestment has increased rapidly and spread globally since 2012.
The report — 1000 Divestment Commitments and Counting — came to light on the margins of the ongoing UN Climate Change Conference (COP24) in Katowice.
Parties to the UN Framework Convention for Climate Change (UNFCCC) were set to adopt a "rulebook" for the Paris Agreement, which will outline the governing framework and mechanisms for full implementation of the 2015 climate pact.
According to the report, the reach and impact of the new global movement is huge with major institutions committing to remove, in whole or in part, nearly $8 trillion in assets from fossil fuel investments.
The momentum was driven by a people-powered grassroots movement, where people across the world were pushing their local institutions to work for a world powered by 100 per cent renewable energy.
The report said that in the financial world, divestment has taken on a momentum of its own as well.
Fund managers and fiduciaries are increasingly becoming aware of the risks of climate breakdown and deciding on their own to divest from morally unsound and financially risky industries.
The recent institution to divest was the Caisse des depots et consignations, which manages France's public sector pensions, savings and investments worth 173 billion euros ($196 billion).
It had announced that from 2019 it will no longer invest in companies that generate more than 10 per cent of their business from coal.
In November 2012, 350.org Bill McKibben and a handful of young organisers hit the road to build a movement to change the terrifying mathematics of the climate crisis.
The Fossil Free campaign set out a bold, ambitious plan to take down the main culprit for the climate crisis — the fossil fuel industry.
Since 2012, the fossil fuels divestment campaign has grown faster than any previous divestment movement.
To assist developing nations to move away from coal, the World Bank, Canada and Britain on Thursday announced financial, technical and advisory support.
The Canadian government pledged up to $275 million Canadian dollars to fund the Energy Transition and Coal Phase-Out Programme.
The British government also pledged 20 million pounds to the World Bank's Energy Sector Management Assistance Programme which is administered by the World Bank to help low and middle-income countries implement environmentally sustainable energy solutions.