Advertisement

President Ram Nath Kovind, Vice President M. Venkaiah Naidu and Prime Minister Narendra Modi the nation on the occasion of Diwali, the festival of lights…reports Asian Lite News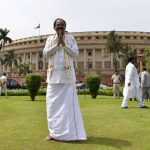 "Wishing all fellow citizens a happy and prosperous Diwali. May the festival of lights illuminate every home and every family, in our country and across our shared planet," the President said in a tweet.
Naidu in a series of tweets said that Diwali signifies the victory of good over evil.
"I extend my warm greetings and good wishes to the people of our country on the auspicious occasion of Diwali, the festival of lights. Diwali signifies the victory of good over evil and reaffirms our faith in the noble qualities that Lord Ram embodied.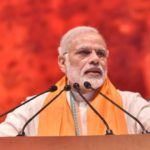 "Also associated with Goddess Lakshmi – the harbinger of wealth, grace and prosperity – Diwali is celebrated not only in India but all over the world by the people of Indian origin. May this festival bring illumination, peace, prosperity and happiness in our lives," Naidu said.
The Prime Minister also took to Twitter and said: "Happy Diwali! May this festival bring happiness, good health and prosperity in everyone's lives. May the power of good and brightness always prevail."
Diwali is one of the biggest festivals of India which is celebrated with great enthusiasm and happiness across the country.