Advertisement

The Indian community in London was shocked as a group lowered the Indian flag displayed at the Parliament Square along with other 52 nations to mark the 25th meeting of the Commonwealth Heads of Government Meeting (CHOGM)…reports Asian Lite News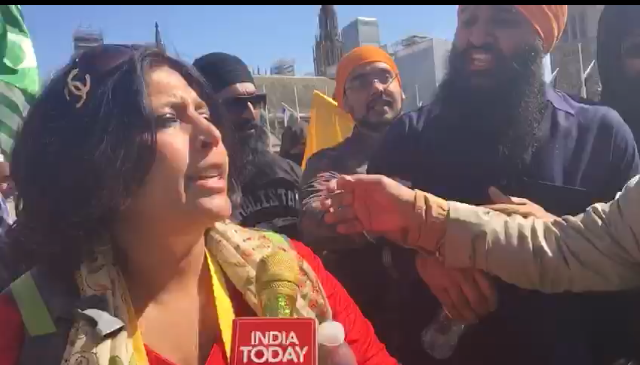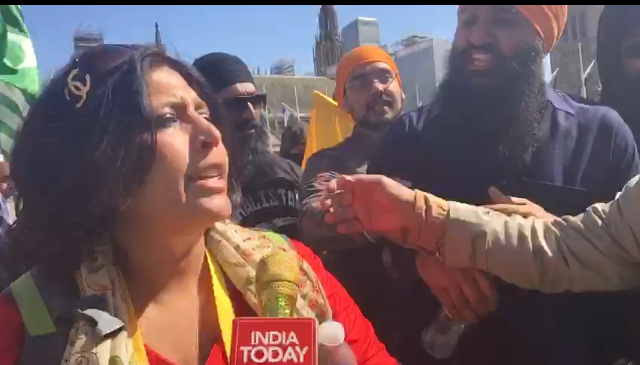 A group of pro-Khalistani and Kashmir separatists torn an Indian flag at Parliament Square and intimidated a senior Indian-origin TV reporter during the protests at the Squre.
The Indian community in London was shocked as a group lowered the Indian flag displayed at the Parliament Square along with other 52 nations to mark the 25th meeting of the Commonwealth Heads of Government Meeting (CHOGM).
Loveena Tandon of Aaj Tak/India Today was visibly seen protesting against a turban-wearing man for insulting Indian flag. There are videos showing the man and his friends cutting the flag from the pole. Another female journalist also complained about the same group which desecrated an Indian flag during another protest near India House at Holborn. She was also threatened by the same group.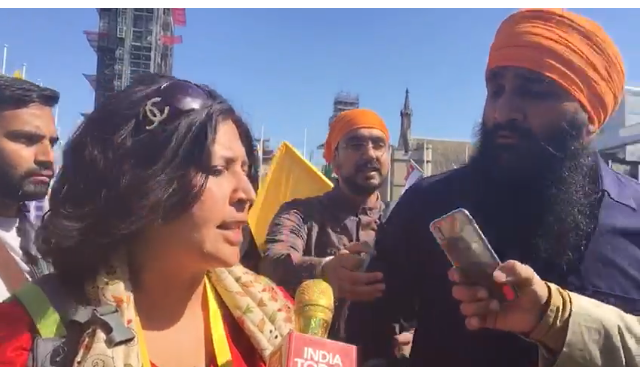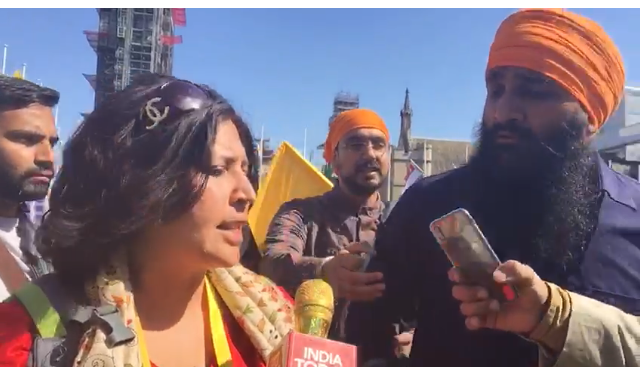 Indian Journalist Association, one of the oldest media forums in Europe, is planning action against the culprits.  The organisation, led by Mr Ashis Ray, condemned the attack on journalist.
"Reports of intimidation against and manhandling of a few of our members by political protesters in central London on 18 April have been brought to our notice," IJA said in a statement. "Indian Journalists' Association's constitution obliges the organisation to defend the right of our members to freely discharge their professional duties.
"Therefore, IJA strongly condemns the threats and violence faced by concerned members from anti-India demonstrators. We also call upon the British police to bring to book wrongdoers upon receiving any complaint on the matter from our members."
Anti-India protesters are going violent under the cover of freedom of expression during major Indian events, especially during the visit of high level Indian leaders.