Advertisement

Rahul, who is on a three-day foreign trip that will also take him to Malaysia, on Thursday said that India was facing "very serious dangers of polarising society" and accused the ruling BJP of being "less concerned about peace and tranquility"….reports Asian Lite News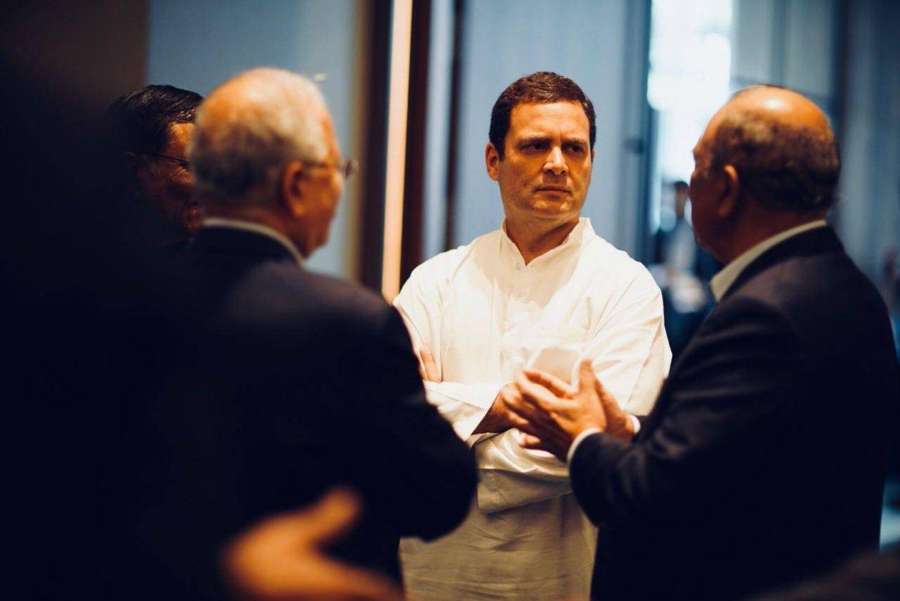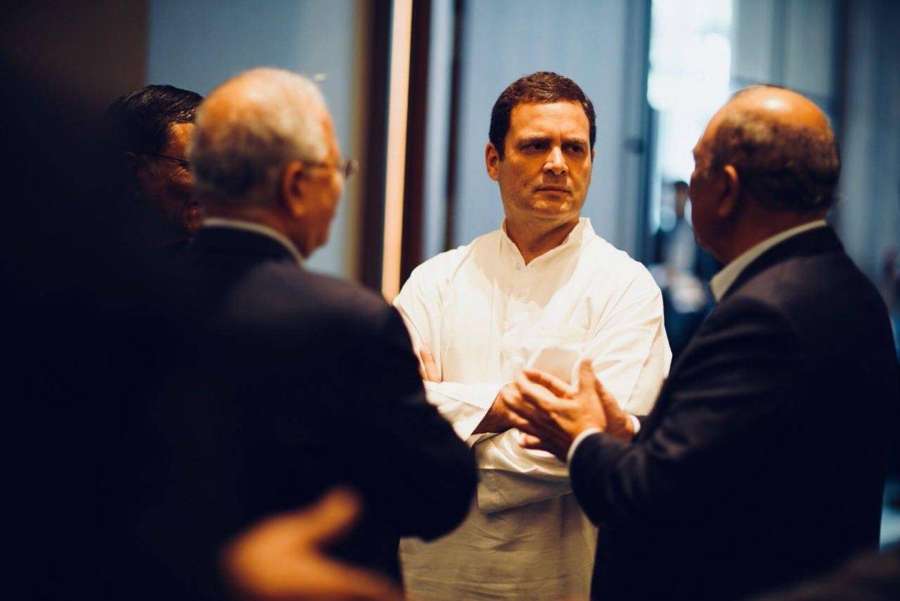 Asserting that there is a general atmosphere of intimidation that exists in India, Congress President Rahul Gandhi on Thursday attacked Prime Minister Narendra Modi, saying an extremely nasty form of politics was taking root in the country and that "we will defeat him in the next election".
"We have been fighting the BJP and RSS since the beginning. An extremely nasty form of politics is playing out in India. We will fight this nasty form of politics. We will defeat him in the next election. Very soon you will see India where everybody is loved," he told a gathering at the Lee Kuan Yew School of Public Policy in Singapore.
Gandhi was answering a question concerning the minorities during an interaction on the topic `India at 70.'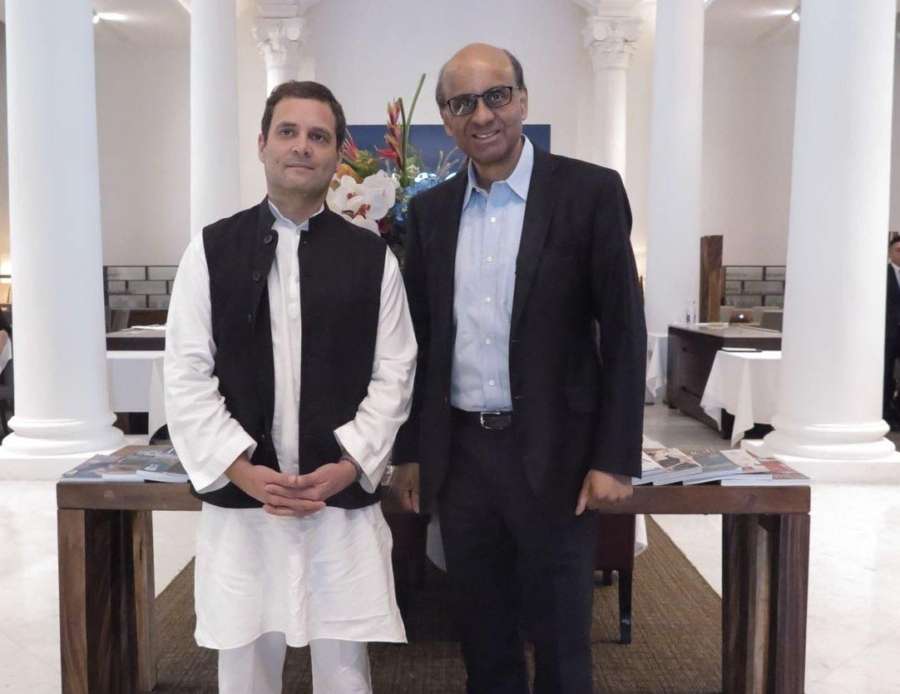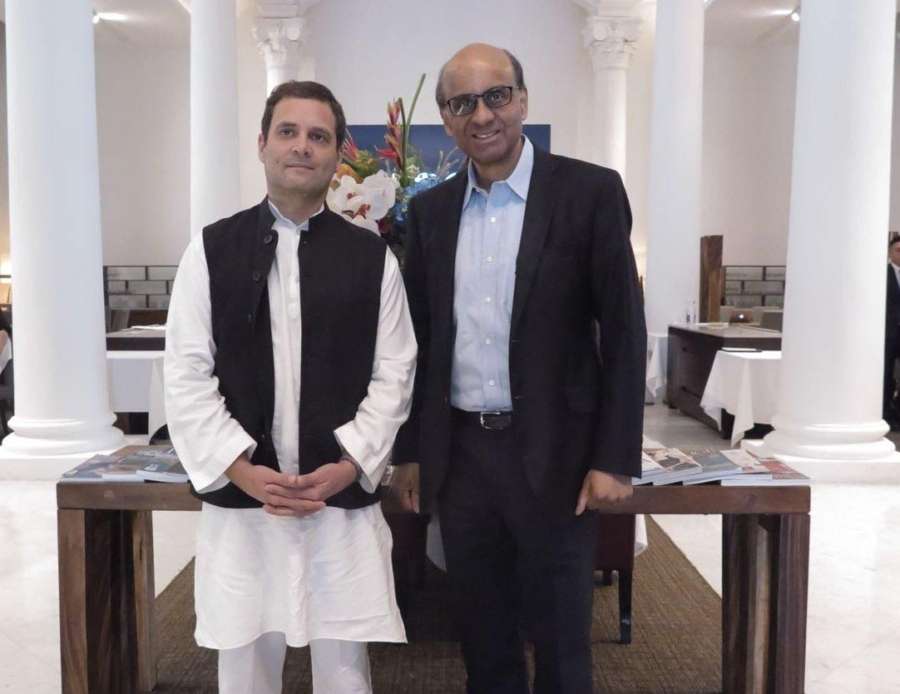 "Currently, there is a general atmosphere of intimidation that exists in India…We do not like an India where people are persecuted for what they eat, drink, wear, or think. Where we are running into trouble now is in the levels of violence that we are seeing in the country," Gandhi said.
"If you ask me what am I proud of country, it is the idea of plurality and freedom. That is being challenged…hate and anger are being used by some as a tool for dividing people and winning elections. Our vision, however, is one of bringing people together," he added.
The Congress chief, who is on a three day visit to Singapore and Malaysia as part of his outreach to the Indian diaspora, said normally in India people go to the judges for justice. "For the first time in my life I saw four SC judges actually go to the people for justice," he said.
Taking another dig at Modi, Gandhi said: "I feel no animosity towards anyone who opposes me. This is what makes me different from PM Modi."
He also attacked the BJP-led government over its record of creating jobs. "We have the highest record of unemployment in India today in the last eight years," he said.
The Congress leader gave people credit for India's success and said the Congress has contributed immensely to it.
Gandhi also took a dig at the BJP-led government's policies and decisions in Jammu and Kashmir. "In 2014 when I went to J and K I felt like crying. I saw what a bad political decision can do to years and years of policy-making," Gandhi said.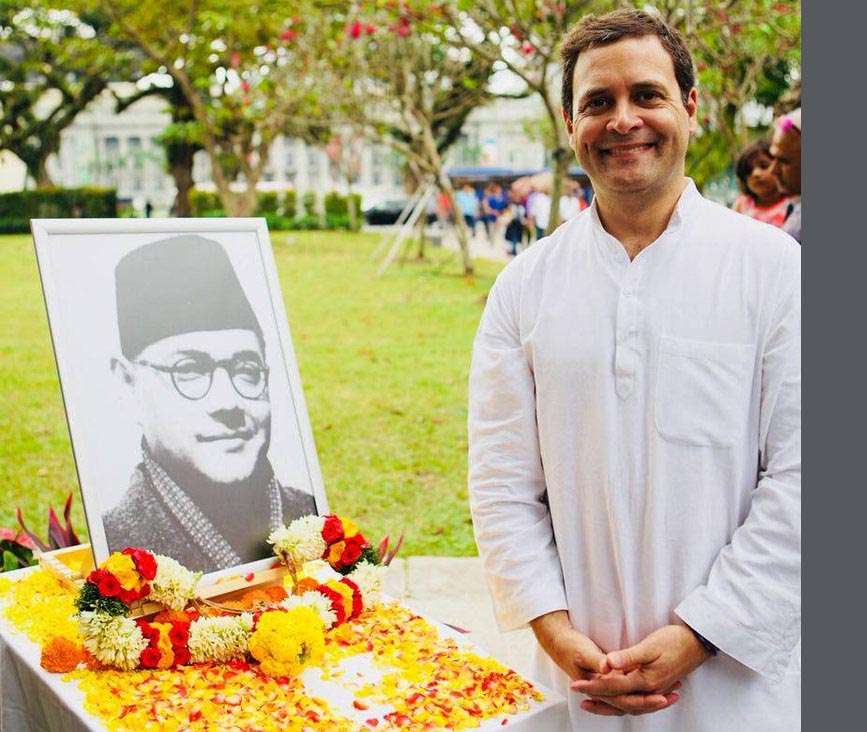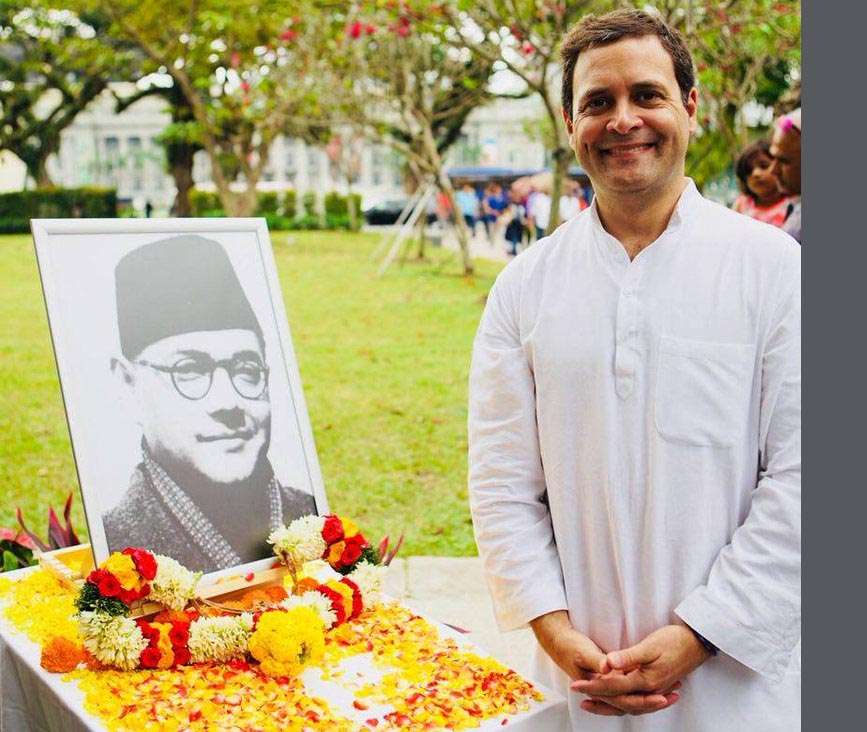 He said the Congress-led UPA's policy in the state was about building bridges with the people and it worked to a plan for nine years.
He termed the BJP's foreign policy as tactical and episodic rather than strategic. On China, he said India has to have a peaceful and co-operative relationship with the neighbouring country.
Answering queries, he said the real magic in India can take place in the healthcare sector.
Gandhi said he did not buy the idea that India can't challenge and compete with China in manufacturing. "India can really get aggressive in the manufacturing space because technology is actually an enabler. I see a tremendous opportunity coming for India with 4th generation manufacturing," he said.
The Congress chief said knowledge is currently trapped in India within closed networks. "If we connect these networks together, the resulting skill development will be transformational."
To a query on International Women's Day on the pending Women's Reservation Bill, Gandhi said the Congress had sought to pass it but it was opposed by other parties.
"I think not having women play a role in politics is a tragedy," he said, adding that the foundation of women's empowerment in politics was laid with the Panchayati Raj institutions.
Gandhi earlier met Indian-origin CEOs of companies in Singapore and discussed jobs, investments and the prevalent economic conditions.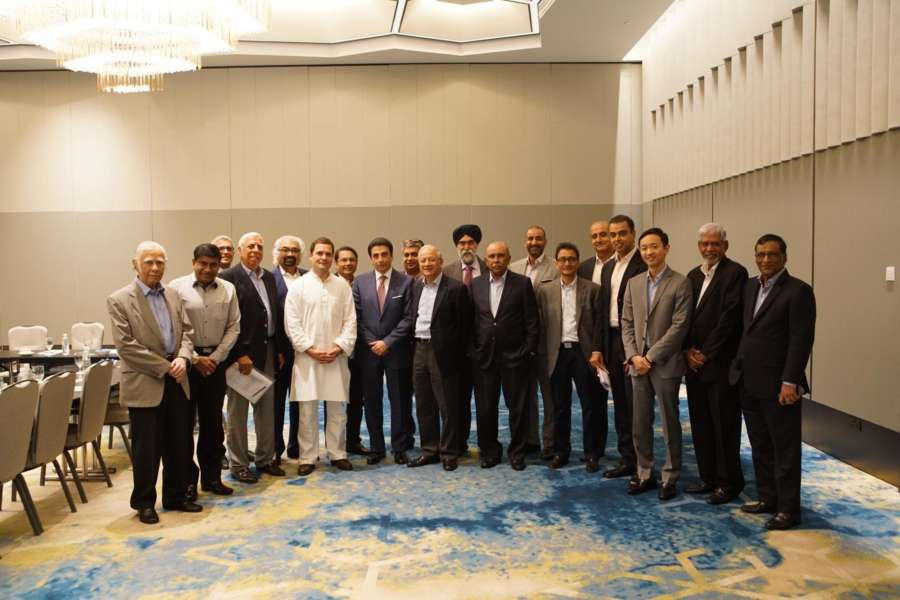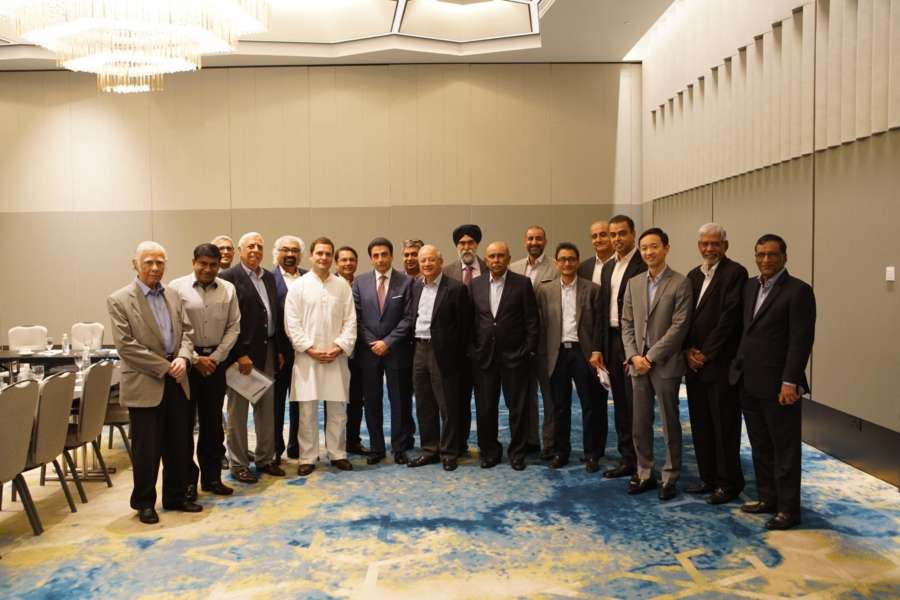 He said the Congress saw the society as a system that has to be kept in balance. "The BJP on the other hand is less concerned about peace and tranquility. We see very serious dangers of polarising society and risks arising from them," he said.
Apparently referring to the alleged 2G spectrum scam in which the BJP had consistently targeted the previous UPA government, Gandhi said the system was destabilised between 2012 and 2014.
"We faced a storm in 2012. Between 2012 and 2014 the system was destabilised and we saw the consequences. We have a clean slate now, and a new opportunity. We will present you with a new Congress party that envisions the values you were born with," he said.
Gandhi also met the CEO of Temasek Ho Ching and its board and discussed a plethora of issues including quantum computing, robotics, Chinese manufacturing and big data.
The Congress leader also paid homage to Netaji Subhash Chandra Bose and interacted with the people at the Singapore Indian Association.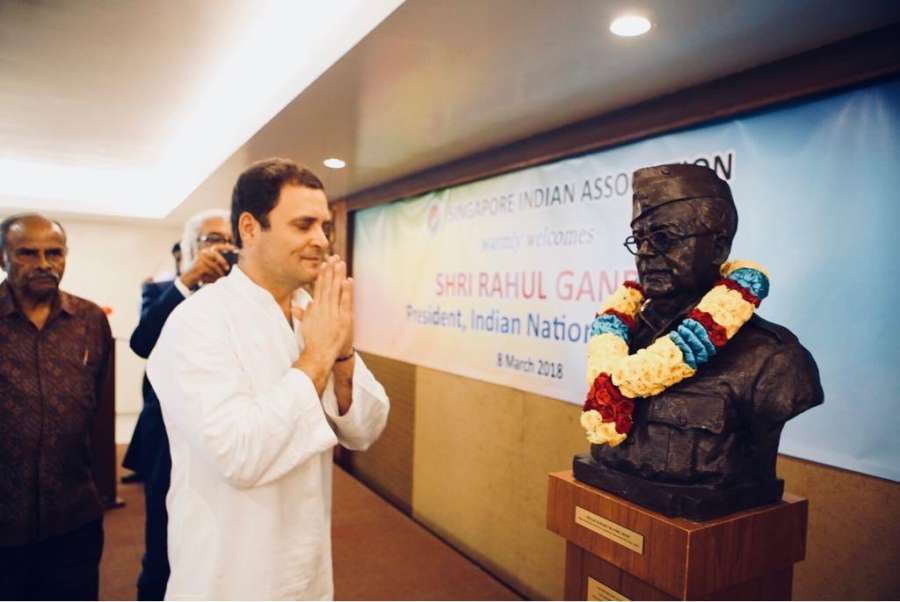 Later on Friday, Gandhi called on Singapore Prime Minister Lee Hsien Loong and discussed issues concerning both countries.
"I had a cordial meeting with the PM of Singapore, Lee Hsien Loong. Our discussions covered a wide range of topics concerning our countries," the Congress leader said.
Gandhi was accompanied by Sam Pitroda and Milind Deora. Gandhi also met the city state's Deputy Prime Minister Tharman Shanmugaratnam earlier.