Advertisement

The Baba Kalyani-led committee constituted by the Ministry of Commerce and Industry to study the existing Special Economic Zone (SEZ) policy, brings to attention the importance of boosting and improving the SEZ infrastructure in India…writes Taponeel Mukherjee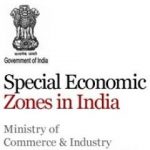 While the SEZs in India have had mixed fortunes, there are lessons from success stories in the SEZ space globally. A new approach that attempts to build on existing core infrastructure assets to create economic synergies is a path worth exploring.
Both the government and the private sector must explore ways to let existing assets deliver results for SEZs. Questions such as this one must be critically examined: Could an SEZ be created near an existing airport to create value through the SEZ and also grow the airport asset? The overlap of an access point of transportation, an economic zone and surrounding infrastructure offers one of the best combinations for successful SEZ business dynamics.
Tourism-based SEZs around an existing airport infrastructure asset could create value as well. The critical components to this strategy are identifying a current infrastructure asset which has current demand that can be catered to while at the same time improving the quality of the asset.
For instance, take an airport at a tourist hub such as the Gaya. Given the tremendous interest in the Buddhist tourist circuit, the airport sees significant traffic. One can potentially utilise the existing asset to create further a Tourism SEZ that would help increase the economic value that the asset generates. The base infrastructure, i.e. the airport, needs to be the hub. One will have to develop the airport asset further to generate higher traffic and therefore a higher demand for tourism services.
The government and other players in the fray will have to improve connectivity, especially road connectivity, around the relevant assets. In the case of tourism, SEZ structures will have to be utilised to create newer infrastructure for hospitality, adventure sports and amusement, to cater to the growing and diversified demand. Effectively, the tourism SEZ creates a "hub and spoke" model that allows the airport hub to create demand that generates a supply of relevant services.
Utilising existing assets to create the hub for the SEZ allows us to identify sectors that have ready potential, thereby reducing the asset risk. One issue that unsuccessful SEZs faced around the world was poor location, which in turn led to weak demand for the facilities available, which in turn created assets with little or no economic value. Existing assets which already enjoy demand help reduce this location risk, providing a good starting point for robust future growth in the SEZ sector in India.
A further objective SEZ structures can help deliver is infrastructure development per se. For instance, a Tourism SEZ can help finance and build the airport infrastructure asset. There has been a significant push from the government towards making airport infrastructure and creating regional air connectivity (beyond the large metro cities).
Airports with robust existing tourist demand can be used to scale both airport infrastructure and regional connectivity on several counts. Firstly, an existing demand assists in creating profitable assets. Secondly, creating a stream of valuable assets will allow the government to reinvest profits to boost airport infrastructure in surrounding circuits further. Thirdly, airlines get access to high-demand routes that provide for more sustainable regional airline business models.
A robust Tourism SEZ can also help finance new infrastructure creation. For instance, a valuable airport asset can be auctioned as part of a package of airports where the private operator will develop and run all of them. The profitable asset can effectively "subsidise" the development of other smaller airports in the package, while still delivering healthy returns to the investor and the government. All this suggests that well planned Tourism SEZ that utilises brownfield assets achieves the twin objectives of creating public infrastructure and employing economically feasible financing methods.
India needs to look at innovative models around SEZs to help create one of many paths that will help build the required infrastructure. Economically feasible SEZ structures deserve to be looked at where the interplay of core infrastructure and consumer serving industries can create value for all involved.