Advertisement

Former Prime Minister Nawaz Sharif, his daughter Maryam Nawaz and son-in-law Mohammad Safdar have been released from prison on a three-day parole to attend the funeral of Kulsoom Nawaz, who passed away in London after months of battle with cancer…reports Asian Lite News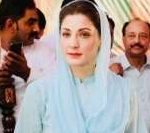 The three, now serving prison sentences in Rawalpindi on corruption charges, were released hours after Sharif's wife died in a London hospital.
The funeral prayers of the former Premier's wife will held at London's Regent Park mosque on Thursday and her body will then be flown to Lahore, Geo News reported.
The Sharif family said that Kulsoom Nawaz will be laid to rest on Friday at their residence in Lahore.
Sharif, Maryam Nawaz and her husband were escorted by the police from the jail to the Nur Khan Airbase from where they flew to Lahore.
Pakistan Muslim League-Nawaz (PML-N) President Shehbaz Sharif accompanied the three on the flight. Later, he departed for London to bring Kulsoom Nawaz's body home.
According to the Punjab Home Department spokesperson, it was decided that Sharif, Maryam Nawaz and Safdar's parole be extended by three days. "In case of a delay in Begum Kulsoom's funeral, the parole will be further extended," the spokesperson said.
According to Dawn daily, Kulsoom Nawaz's sons in London would not accompany her body to Lahore though her daughter Asma and grandson Zikriya Sharif would go with the casket to Pakistan.
A large number of relatives, party leaders, workers, politicians and well-wishers visited the Sharif residence to condole the death.