Advertisement

There is need for proper control of services provided by social networking sites as their nature is to make profits and not improve the world, an Australian cyber security expert has warned, noting that countries such as China and Korea have taken steps to "stop bad things happening"…writes Rajnish Singh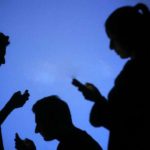 In an interview with IANS while on a visit here, Richard Buckland, who teaches at UNSW, Sydney, said that companies like Facebook operate to earn profit.
"We trust these sites for communication and maintaining relationships with people… They don't have any duty towards the people of the country (in which they operate). So we cannot trust these companies. It's not that they are bad, but that is their nature. The nature of the Facebook and other social networking sites is to survive and make profit, not to improve the world," he said.
"So, there is need for proper control on the services of these social networking sites at the government, national, trans-national and international levels to control bad practices," he added.
"If the governments leave their own interest and think about the citizens and regulate social networking sites like China and Korea, they can stop bad things happening. If social networking sites are regulated properly, some good things will also happen as Facebook helps in communities getting together," said Buckland, a Professor in Cybercrime Cyberwar and Cyberterror at the School of Computer Science and Engineering UNSW (University of New South Wales), one of Australia's leading research and teaching universities that is seeking to attract more and more students from India.
He stressed on educating people about cyber activities and advised India, as well as other countries, to learn from the alleged Russian meddling through social media during the 2016 US presidential elections.
"In the long run, these problems would be solved by having an educated population. Once people understand cybersecurity, benefits of collaboration of communication, social media would no longer be a problem. If people are not well educated they are easily swayed by emotional arguments," Buckland said.
He also asserted that countries like the US, UK and Australia are not handling the social media very well.
The professor said in England and Australia particularly, there is a growing level of public awareness of the issues of social media. "There is national discussion about this but there are no government initiatives. it is just the move of newspapers and people."
"I think we should look at the US experience with Russia during its Presidential elections in 2016. The best way is to learn from others' mistakes. So by watching what happened in the US we all can learn and think. I don't think that the US government is really able to do much because of its passion for 'free speech' culture," Buckland said.
He cited lack of cyber security experts behind the challenges the world is facing and warned Indian authorities to take precautions and keep vigil on social networking sites during the 2019 Lok Sabha elections .
He said India has advantages and challenges.
"The challenges are so large as you are moving into so many areas. With quick movements, there comes the ability to do bad things. The largeness of diversity of India makes it an attractive target to bad people and vulnerable to crime, terror and war. Indian people have good values and ethics, and communities are working together. I think, part of the solution to cyber crime will be people working together and trusting each other."
"For cyber terror and cyber war, there are issues with large infrastructure that is controlled by computers. In Ukraine and Australia, the power sector is an easy thing to attack. In India, I think nuclear power increases the risk of attack. Other sectors that are more vulnerable to cyber attacks are transport with which cities can really be locked, hacking of robots, some high-end cars like BMW, stock market and medical sectors because computers touch every part of our life."
He said there is shortage of cyber experts. "This industry has zero per cent unemployment. As per one estimate, there are almost two jobs for one graduate. Countries like America take the benefit as they pay most. We need more trained people. So the computing sector has the highest demand," he said.
He advised against doing anything online which is not safe and laid emphasis on caution, saying there was no harm in being sceptical and suspicious.