Advertisement

The Chief Commissioner of Railway Safety (CCRS) has given his clearance — a must for the commercial run of any new service — for the launch of Train-18, India's first Trainset, which recently had a successful trial run at speeds of up to 160 kmph…writes Arun Kumar Das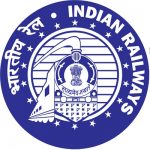 However, the CCRS, while giving the green signal for the launch of the swank, Rs 100-crore blue-nosed engineless train equipped with many new passenger amenities, has also recommended the fencing of tracks at vulnerable locations to ensure safety.
"Based on documents submitted, along with the application and inspection and speed trial, the case is being forwarded with recommendation for the sanction of central government for operation of Train-18 up to a maximum speed of 160 kmph on Indian Railways tracks," CCRS Shailesh Kumar Pathak has stated in his order desptached to the Railway Board on December 21.
Taking note of the inspection of the 16-coach train on December 19 at Safdarjung station in the capital and thereafter a speed trial between Safdarjung and Agra on December 20, the CCRS order has recommended certain precautionary measures like fencing and regular greasing of all the curves on the route.
"For speeds beyond 130 kmph and up to 160 kmph, the provision for sturdy fencing all along the track shall be ensured," the letter stated.
Acknowledging the CCRS recommendation, a senior Railways official told IANS: "The train is likely to be launched on December 29 between Delhi and Varanasi."
As far as fencing is concerned, the official said: "For 160 kmph, fencing is a must. But to begin with, Train-18 will be running at a maximum speed of 130 kmph like the Rajdhani service. Once the fencing work is complete, the speed will go up to 160 kmph."
Rail fencing is essential for 160 kmph speeds to prevent trespassing of people or cattle on the tracks.
Before Safdarjung-Agra trial, the Railways had already successfully conducted a speed trial of the Train-18 at the Moradabad and Kota sections under the watchful eyes of concerned officials from the Railways' and Research Design and Standards Organisation (RDSO).
In fact, laddoos were distributed in the train when it clocked 180 kmph between Kota and Kurlasi on December 2. The first sweets were offered onboard to loco pilot Padam Singh Gurjar and his assistant Onkar Yadav.
Equipped with world class facilities, the Rs 100 crore Trainset aims to take passenger-comfort to a new level with onboard WiFi, a GPS-based information system, touch-free bio-vacuum toilets, LED lighting, mobile charging points, and a climate control system that adjusts the temperature according to occupancy and weather.
The 16-coach train will have two executive compartments with 52 seats each, and trailer coaches will have 78 seats each.
Now, the Railways will turn its focus on another ambitious project — the Train-20 — the next generation aluminium-bodied sleeper class trains that will replace the Rajdhani trains on the network and is expected to be rolled out by 2020.