Advertisement

RSS loyalist Biplab to be Tripura's 11th Chief Minister….reports Sujit Chakraborty from Agartala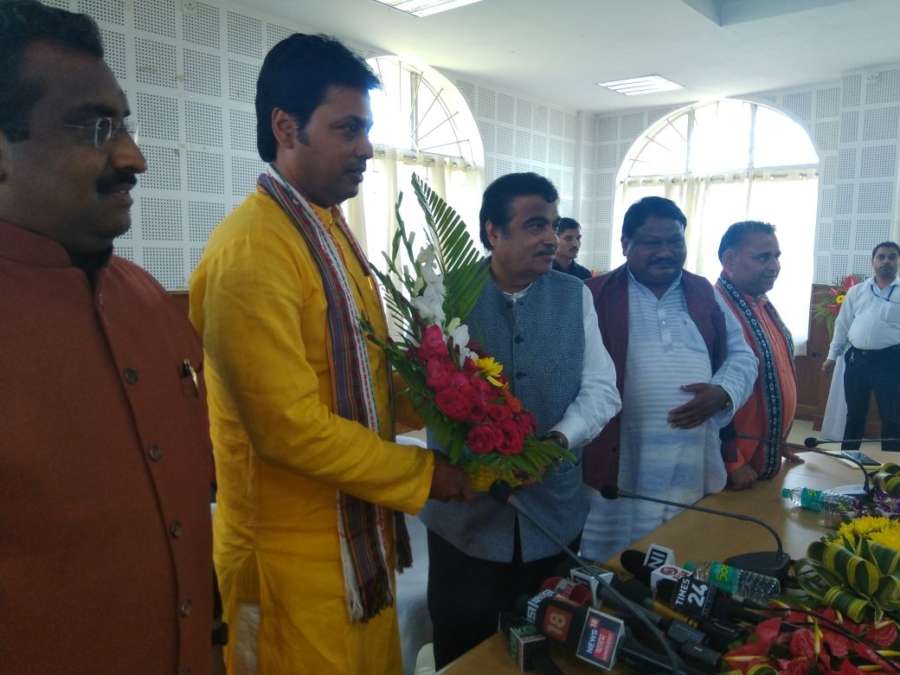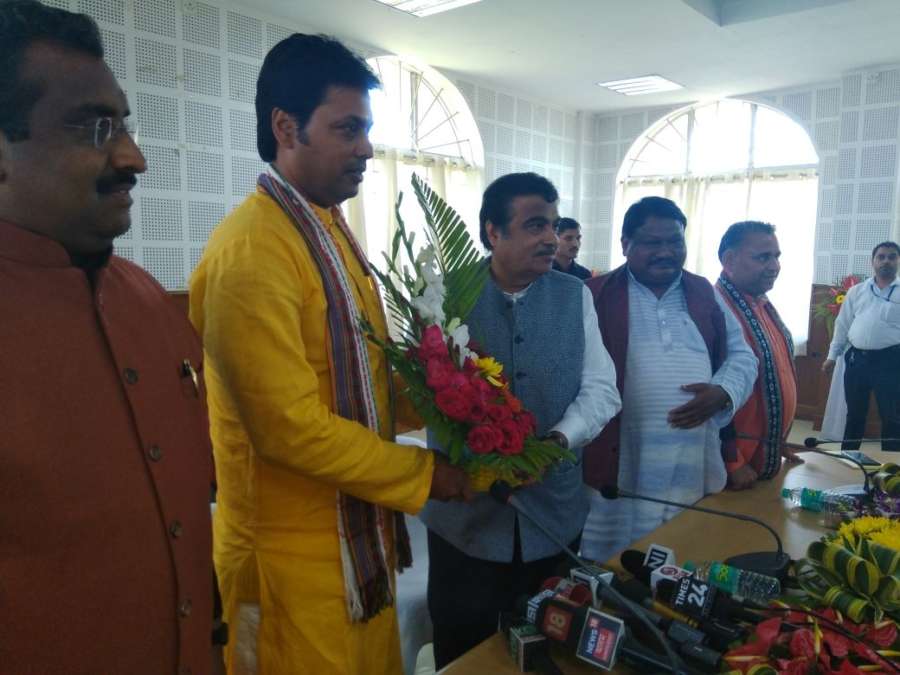 Biplab Kumar Deb, the Chief Minister-designate of Tripura, has been a long-time RSS volunteer who is largely credited for the BJP's turnaround in the state elections — winning 35 out 60 assembly seats and demolishing one of the last citadels of the Left Front in the country.
Deb replaced Sudhindra Dasgupta, the longest-serving BJP state president, in January, 2015 after he was handpicked by BJP's "Prabhari" (central incharge) Sunil Deodhar to lead the party in the state.
BJP leaders say the idea of letting Deb take charge of the party in Tripura was well received by Prime Minister Narendra Modi and party President Amit Shah.
The 48-year-old leader is said to have played a crucial role in making some of the former Congress MLAs join the BJP last year — a move that proved vital in BJP's spectacular win in the state where the Left Front had been ruling for the last 25 years.
With the slogan "Chollo Paltai" (let's make a change), Deb led the BJP's door-to-door campaign that ultimately saw the BJP increasing its vote share to over 43 per cent in the February 18 elections from just 1.5 per cent in 2013.
The BJP had no member in the outgoing assembly as 49 of the 50 candidates it had fielded in 2013 even lost their deposits.
And credit for the turnaround — from nil to 35 seats — goes to Deb, who defeated CPI-M's Amal Chakraborty in the Banamalipur constituency by a margin of 9,549 votes. This was Deb's first electoral battle.
He credited the party's performance to Modi, Shah and all other central and state party leaders who "worked very hard and continuously guided us before and during electioneering".
"The credit must go to all," Deb said in his first media interaction after winning the election.
Deb will be the 11th Chief Minister of Tripura succeeding Manik Sarkar, 69, who governed the state for 20 years. He said his priority would be to make Tripura a model state in India in terms of development with the help of the Prime Minister, central ministers, central and state leaders and workers of the BJP.
Born on November 25, 1971 in southern Tripura's temple city of Udaipur, Deb had completed his graduation from Tripura University in 1999 and went to Delhi before he joined the Rashtriya Swayamsevak Sangh (RSS) as a volunteer.
From Delhi, Deb is said to have moved to Pune and Nagpur in Maharashtra where he attended RSS camps. He is believed to have spent much of his time at the RSS headquarters in Nagpur.
Deb is married to Niti Deb, a State Bank of India officer, since 2001. The couple has two children.
According to Deb's close associate Mrinal Kanti, he is fond of gardening and listening to music.
"Biplab Da's is a very dedicated, broadminded leader and accepts anyone without any prejudice," Kanti, who is also BJP spokesman, told media.