Advertisement

For the first time in the UK, the nine cosmic forms of Durga have been presented through dance. 11 dancers from different dance disciplines have showcased the story of Nava Durga….A special report by Asian Lite News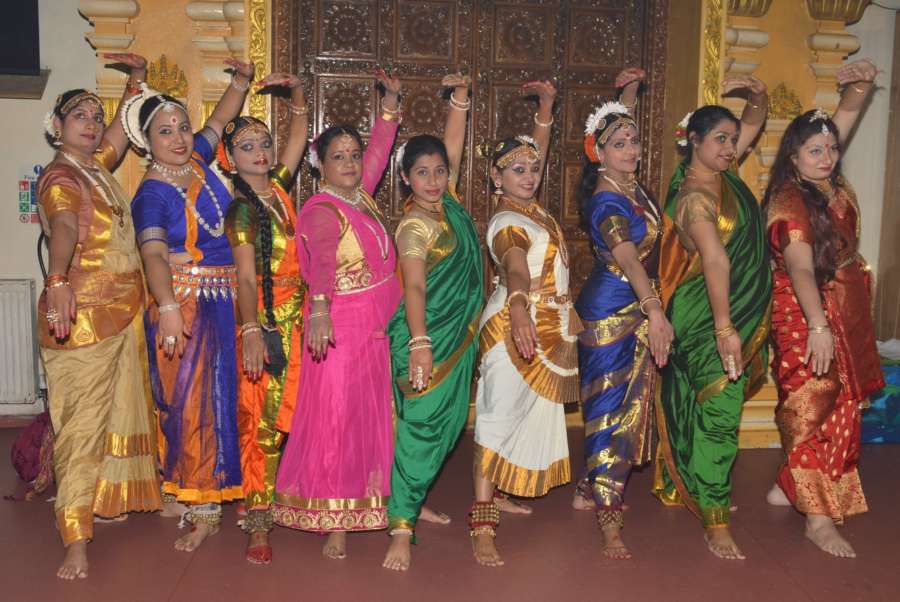 For the first time in the United Kingdom, the nine cosmic forms of Durga have been presented through dance. 11 dancers from different dance disciplines have showcased the story of Nava Durga based on Markandya Purana from the Devi Mahatmya chapter. Hosted at the Kanaka Durga Amman Temple Trust in Ealing, the presentation included Bharatanatyam, Kathak, Kuchipudi, Mohiniattam, Odissi, Rabindra Nrutya in classical genre and Lavani in folk genre. Several devotees were in attendance, apart from invitees and the Guests of Honour.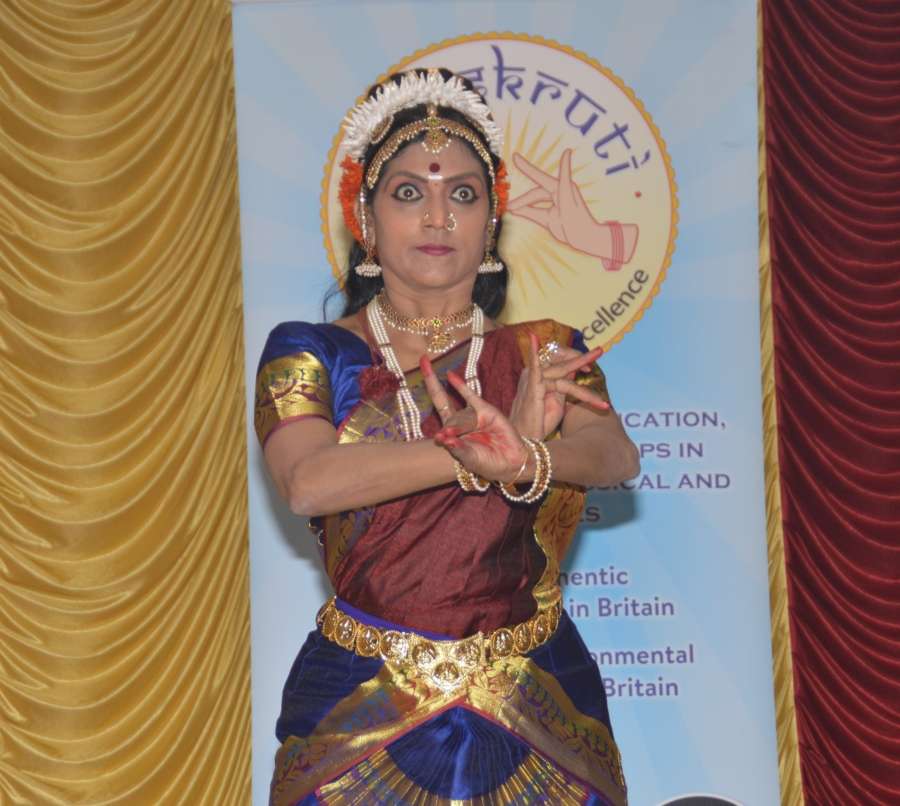 The powerful dance showcase included the Dhyana Shlokas on Nava Durga, from Sailaputri to Siddhidhatri. Even minute details such as the favourite colour of each Durga was mostly adhered to. It was most befitting to launch this presentation at the right place on a special day and at the beginning of Dussera Navratris.  Speaking on the occasion, the Mayor of Ealing Cllr Tejinder Dhami, GLA member Dr Onkar Sahota, Virendra Sharma MP have all applauded the performance and the concept. Congratulating the artistes and the conceiver, they have in a unified voice underpinned the importance of woman power, simultaneously appreciating the significance of Indian culture and heritage.
Program was anchored by Sushil Rapatwar. The presentation was directed and choreographed by Ragasudha Vinjamuri, and performed by Nikita Banawalikar, Santhi Aripirala, Manju Sunil, Suvarchala Madireddy, Rashmi Lakhapate, Soundarya Gokulnath, Gairika Mathur, Sinjini Chakraborty, Ragasudha Vinjamuri, Sayoni Batabyal and Dr Piyali Basu, from Sanskruti Centre for Cultural Excellence and Sur Bharti Women's Collective. The music was produced by Guru Dr Uma Ramarao. The programme concluded with Vote of Thanks.