Advertisement

On the eve of the Indian festival of lights, Diwali, India's ace flautist Amar Oak and popular Bollywood and Marathi singer Vaishali Samant will touch UK shores to enthral UK audience. Rahul Laud reports for Asian Lite International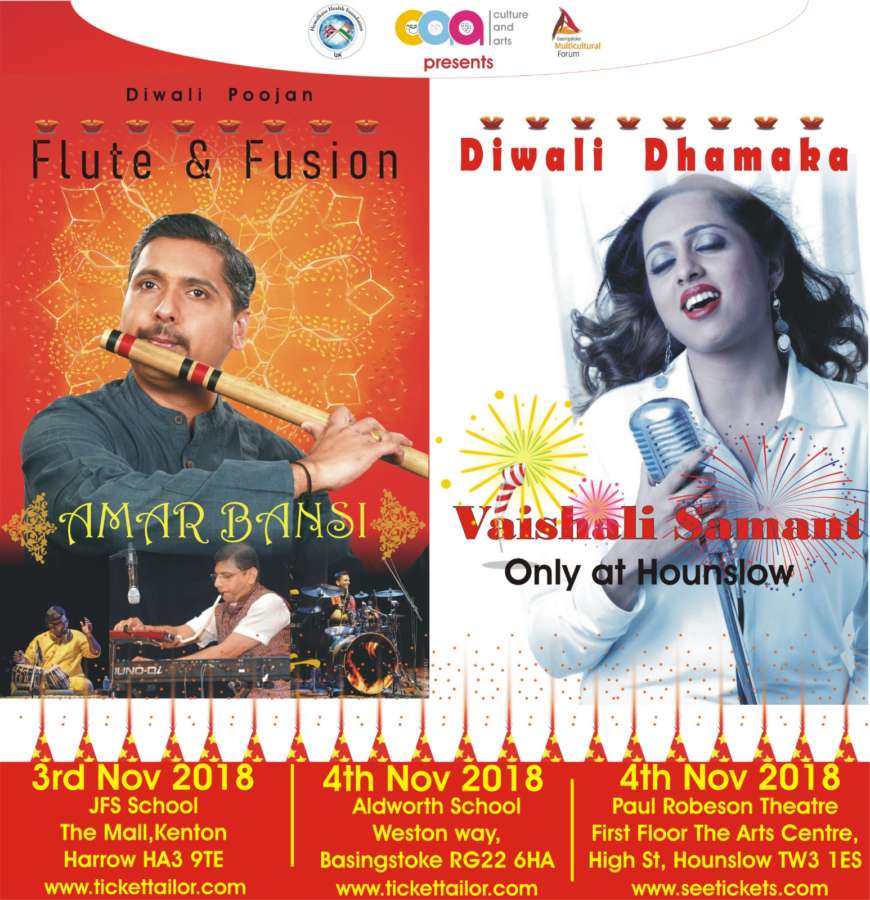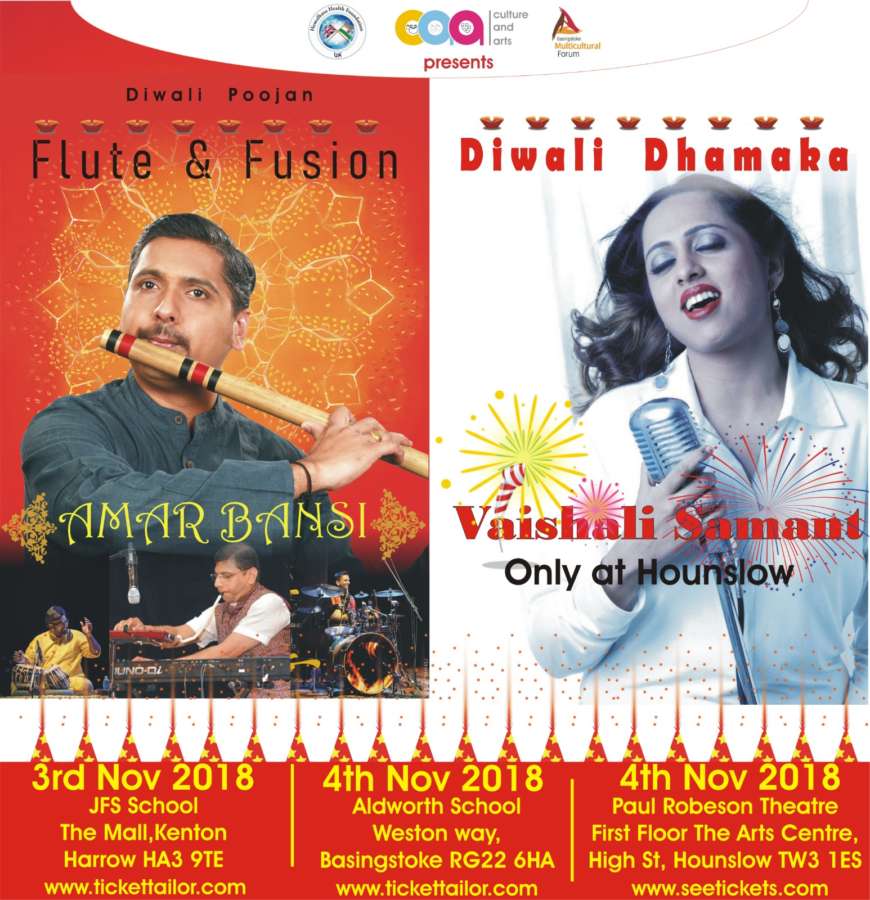 To celebrate the forthcoming Diwali and raise funds for tribals in Maharashtra state in India , the  Culture & Arts and Hemalkasa Health Foundation UK have organised a musical event popularly known as  Amar Bansi at Harrow, Hounslow and Basingstoke in London on the 3rd and 4th November. This event will also help to raise funds for maternity wards for tribals in Helmalkasa region assured Siddharth Mukne, trustee and the event organiser.
Mukne said: "The atypical musical treat ' Amar Bansi ' is a variety of flute flavours of Hindi and Marathi songs with an additional taste of title music of various T.V. serials."
To add spice to this "majestic creativity, the eminent flautist Oak will demonstrate a variety of flutes from the largest to the tiniest, with a meticulous elucidation about the presence of 27 flutes in the set," informed an excited Mukne.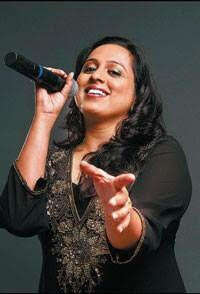 A brief fusion with finer nuances of classical music will be also performed for classical music lovers. Mukne added, "it's a rare event. It's also ' Infotainment ' especially ornamented for the melody worshipping masses.
Amar Oak is a household name in India especially those who follow Zee sa re ga ma pa shows on Zee TV has seen Oak on flute for several years.
Exclusively at Hounslow, Vaishali Samant will belt out popular numbers. Her foot tapping songs will definitely excite the audience to hit the dance floor, added Mukhne with enthusiasm.   Vaishali's songs have enthralled audience with her remixes of Hindi songs and folk songs of Maharashtra.
Popularly known as the pop queen, Vaishali has created raves in both Indipop as well as playback. As a music director, she has composed music for eight films working with stalwarts such as Shankar Mahdevan, Sonu Nigam, Suresh Wadkar, Usha Uthup and for her latest upcoming film with the living legend Lata Mangeshkar. Her versatility spans all genres of music and her knowledge in music surpasses all lingual barriers.
She has pioneered Marathi- Hindi fusion through her chart buster – Aika Dajiba which was a chart buster in 2003 and sold more than one million copies. This album was also nominated for Emmies 2003. Vaishali has worked with many well-known music directors which includes A. R. Rahman.
Vaishali have collaborated with India's finest DJs such as DJ Aqeel, DJ Notorius, DJ Sheizwood etc.Her recreated tracks have brought her huge popularity.
Harrow Tickets – https://www.tickettailor.com/events/hemalkasahealthfoundationuk/206104/
Basingstoke tickets  – http://bit.ly/2PlzJOn
Hounslow Tickets: http://bit.ly/2EEfvLO