Advertisement

Asian Lite Columnist Riccha Grrover in an exclusive interview with play Director Neha Jain on all about Taramandal (alignment of stars), a not-to-be-missed play in London this autumn! Oct 10, Tara Theatre, Earlsfield (7.30 PM) & Oct 19 & 20, Courtyard Theatre, Shoreditch (7.30 PM)  – Running Time: 90 minutes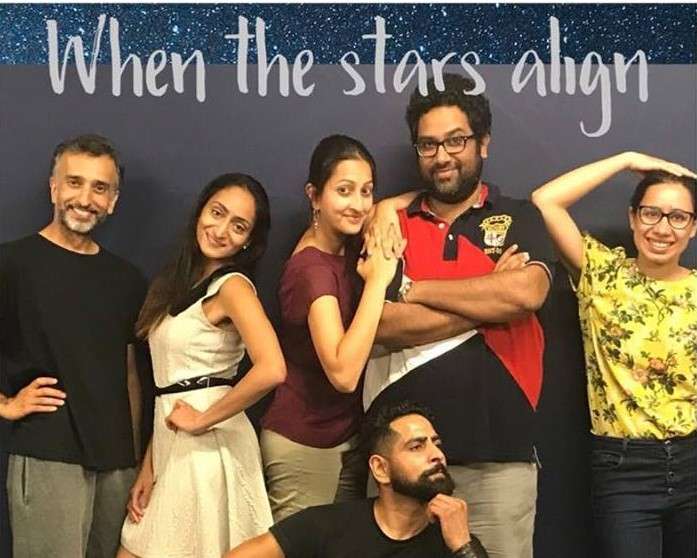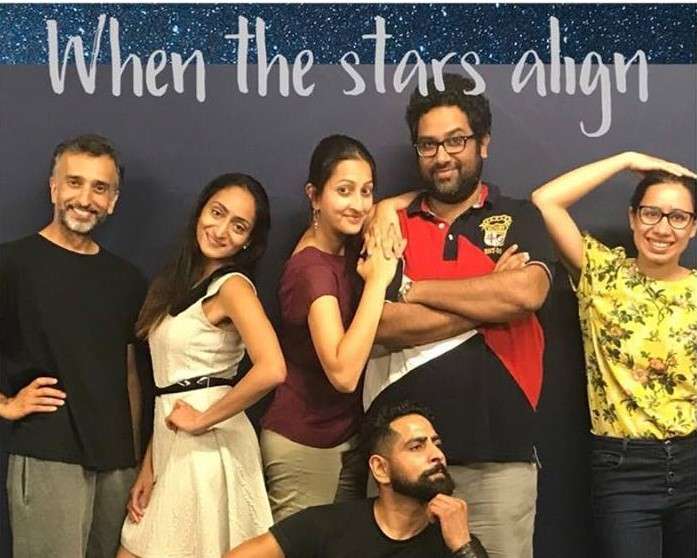 Aks Arts-a London based performing arts company with a distinctly British Indian voice, presents to theatre goers its newest and most ambitious project ever-Taramandal! The play builds on an iconic Indian tale by master storyteller Satyajit Ray weaving in personal anecdotes to celebrate the everyday heroism of quietly believing in your dreams, even as life takes over.  Live music, taut direction and a sparkling cast bring the script to life, daring you to fall flat, get up and never give up!
RICCHA GRROVER- How would you describe the play Taramandal in five adjectives?
Inspiring
Hilarious
Unconventional
Authentic
Life-affirming
RG- Tell us about Aks- when was it set up, its vision, plays so far under its banner…
Aks Arts was founded in 2009 by Neha Jain and Ankur Chopra to create a sense of identity and recognition through art. Aks is a unique theatre company as its co-founders are bankers by day, and artists at heart.
Aks has created over 100 performances with actors from nine different countries, attracting a cumulative audience of nearly 10,000 people. Aks plays range from laugh-out loud comedies to immersive courtroom dramas and more intimate conversation style pieces to bilingual four-sided performances with a large cast.  Aks is at the heart of social transformation: activating conversations, pushing boundaries of thought, and bringing a sense of Asian culture to the London stage.


RG- What was the inspiration behind the storyline? What was about the script that made you decide to create a play and stage it for audiences in London under your banner?
Taramandal combines live music, dance, physical theatre and a hilarious script to weave a magical Indian tale about second chances, and finding your fifteen minutes of fame.
Written by Neel Chaudhuri, one of India's most promising modern playwrights, it is inspired by a short story written by master filmmaker and writer Satyajit Ray. The play is about the intense satisfaction of a job well done, of transcending the need for recognition and of finding fulfilment and joy in small, but meaningful moments in life.
We loved the universality and everydayness of the theme. The basic human need to be appreciated – at home, work and play – affects every action we do, multiple times through the day. This play explores this theme through actors on the stage, TV and Bollywood actors across ages and socio-economic boundaries, making it all the more real for us. Finally, Taramandal paints a subtle and interesting picture of modern India, providing an authentic experience which will stay with you long after the curtain call.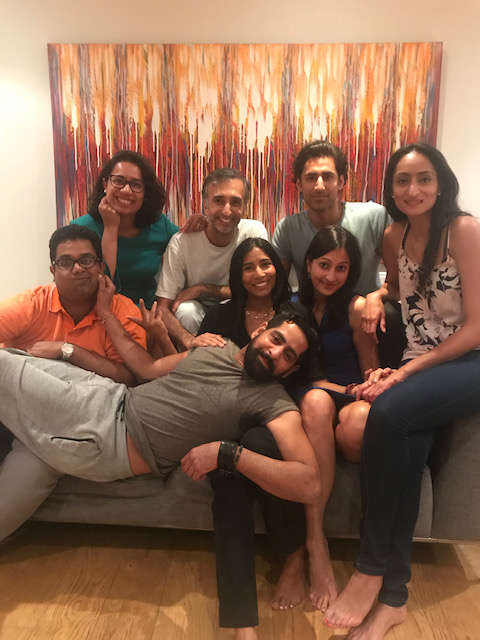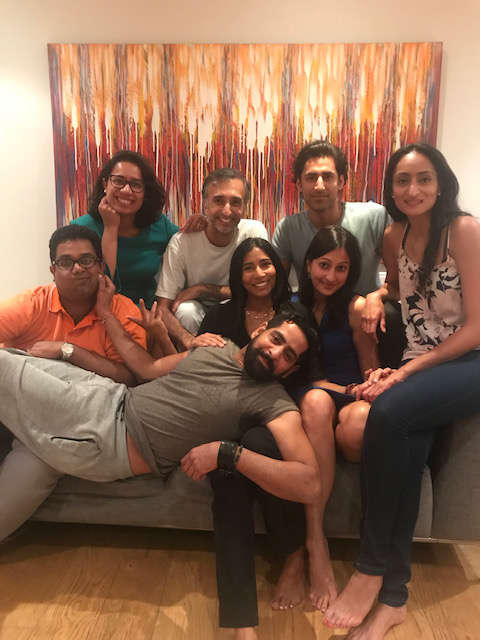 RG- Tell us about the actor ensemble in this play, what can the audiences expect from this production when they come for the show?
Interweaving a range of short, personal stories into the script created the scope for Aks to cast a bright, versatile bunch of actors, who are able to multi-role effortlessly. As it happens, most of the cast are also trained and talented dancers, which allowed us to add elements of dance and physical theatre to the performance. The crowning glory is the live tabla which is the glue that holds the vignettes together and brings the play to life.
Audiences can look forward to an intimate, comedic play replete with characters in relatable situations that will tug at their heartstrings. The play journeys through classrooms, rooftops, markets and film sets, and immerses the audience into the action several times. The elements of live music and dance, and the surprise Indian street food experience all add to making it a memorable evening of storytelling.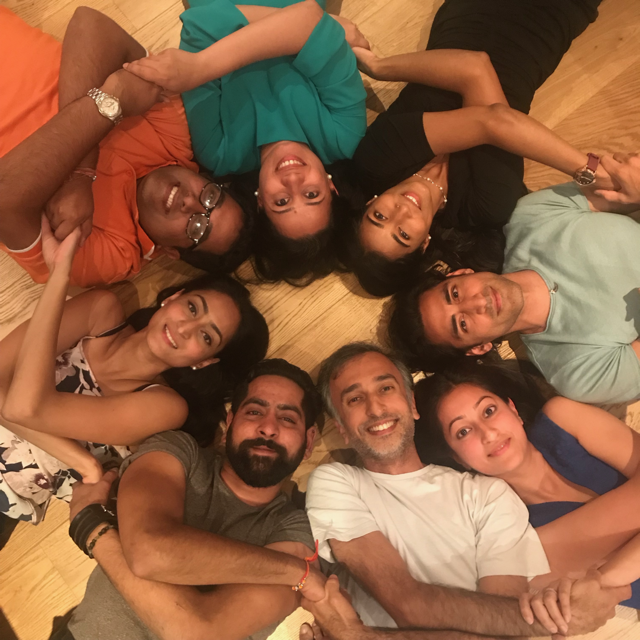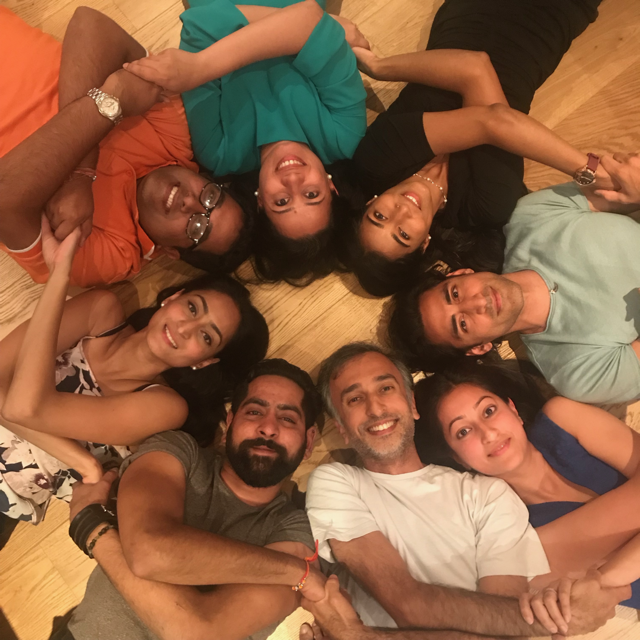 RG- Any words of advice to budding directors and actors?
Keep creating and doing work that you connect with, and bring fresh, new and thought-provoking content on the London stage! …and do feel free to drop us a line at www.aksarts.com – we would love to work with you.
For the first time in the UK, this sparkling, bittersweet comedy dares you to reach for the stars, fall flat, but never give up! For that once-in-a-lifetime moment always comes when you least expect it…
Taramandal  – Starring,
Lead Role: 
Adil Akram
Ensemble: 
Ankur Chopra, Bhavik C Pankhania, Deip Patel, Neha Jain, Reema Chandarana, Somita Basak, Sumedha Bhalla, in various roles
Taramandal is Inspired by Satyajit Ray; Directed by Neha Jain and is Written by Delhi-based Neel Chaudhuri, one of India's foremost modern playwrights, this play has won significant accolades such as Best Original Script in English (2010).
Upcoming Shows: 
Oct 10, Tara Theatre, Earlsfield (7.30 PM)
Oct 19 & 20, Courtyard Theatre, Shoreditch (7.30 PM)
Running Time: 90 minutes
Aks Arts has created several well-received shows since 2009, garnering the attention of a range of British and Indian newspapers including the Independent, the Guardian theatre blog in London and the Asian Age in New Delhi | www.aksarts.com |