Advertisement

London's elite come together to celebrate release of book Altars of Yearning – How India Prays at House of Lords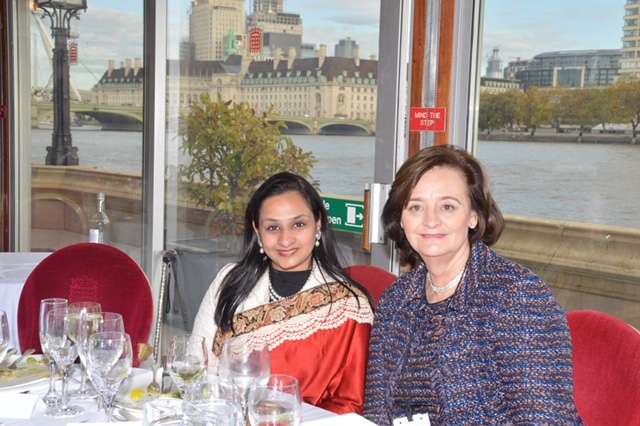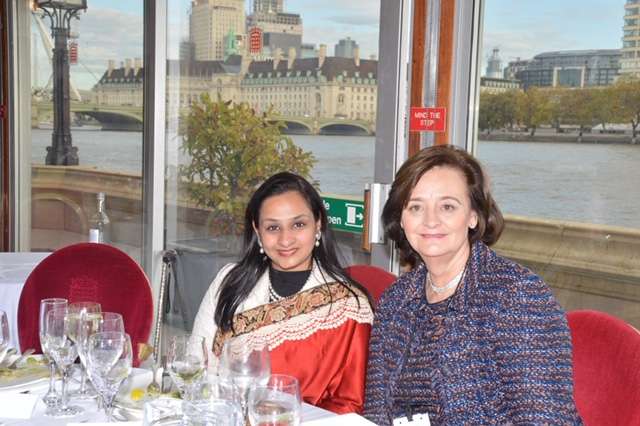 A stellar first of its kind book on what is considered India's greatest strength – its secularism became a toast among London's elite last week. The who's who from the world of British society and politics came together at the House of Lords for the release of first time India author Shripriya Dalmia Thirani's incredible book "Altars of Yearning – How India Prays".
Thirani who has hit the ball out of the park with her first foray into the world of story-telling  is the owner of Mumbai's restaurants on the sea – Queensline Neverland and Queensline Sea YAH – both of which are opening to the public mid-November.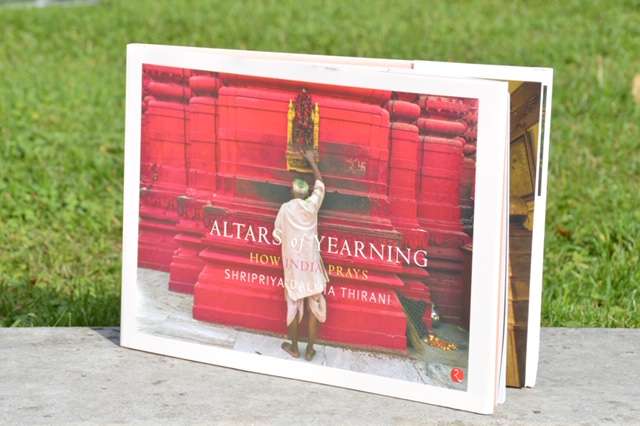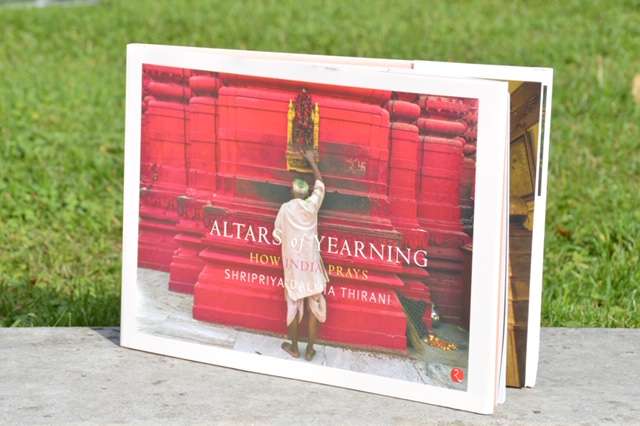 Thirani who hails from one of India's most respected business families says that the book is a first of its kind repertoire that has documented the art of prayer – from Bengal to Maharshtra, Ladakh to Bhubaneshwar, Varanasi to Chennai, Bihar to Uttar Pradesh – asserting India's true identity as a secular nation.
The afternoon saw everyone from Baroness Betty Boothroyd who was the first female Speaker of the House of Commons to Baroness Frances D'Souza who was the Speaker of the House of Lords from 2011 – Aug 2016 toast the success of the book which has tongues wagging even before it has formally hit the stands.
The book has caught everyone's eye for its lucid yet powerful story-telling and impeccable design.  Thirani was joined by several other high profile guests –Lord Narang Patel, Lord Chris Rennard, Lord Ben Stoneham, Lord Khalid Hamid and Baroness Prashar to celebrate the launch of the book .
Barrister Cherie Blair, wife of former British prime minister Tony Blair who released the book at the House of Lords, said: "India is a country very close to my heart and the fact that it's a secular nation is its great strength. The young female entrepreneur Shripriya is celebrating this secularity with her book Altars of Yearning – How India Prays which I launched in the UK on October 23".
"India is an enormous country and to document anything from across the entire nation is a mammoth task in itself. But to document the private moments of its people in prayer, as Shripriya has done, is a truly extraordinary accomplishment.  It's a book that talks of the power of faith and of prayer and I'm delighted to be launching it in the UK, as Britain is a multi-cultural and tolerant society that embraces all faiths and people from all over the world. So Shripriya couldn't have chosen a more diverse country for this important event.  It's a book full of spectacular imagery and brilliant story-telling from across India which I know will be enormously successful across the world," Mrs Blair said.
Lord Raj Loomba who's charity The Loomba Foundation has since 1997 been helping widows around the world will receive proceeds from the sale of the book.
At the launch, Lord Loomba said: "I have had the great privilege of living both in India and the UK. The secular values of both these countries are their core strength. The people of India are free to pray to whichever God they follow without fear or prejudice. Britain too is similar – it is an all embracing society where people are free to choose whether they want to pray in a church or a Mosque or a synagogue or a temple".
"What excites me about Thirani's first book is that it does not endorse any religion nor take sides – it endorses a deep spiritual relationship between man and God through the private institution of prayer. This book is a true masterpiece – from its concept to the visual story telling – everything about this book is story telling at its best, making this book a must have for everyone across the world," Lord Loomba added.
Interestingly Lord Loomba has already announced that the book will be housed at the library of the House of Lords – a rare honour.
Over the past year, Thirani has paid tribute to the institution of prayer by commissioning a stunning body of work that she says glorifies India's true power – its secularism.
She along with her team of photographers from across India followed the secret lives of Bramhacharis in Bodh Gaya to the households of Bengal bidding good bye to Mother Goddess Durga. The series inside mosques will give you goose bumps while the photographs taken of prayer in daily life is indescribable beyond words.
The book will formally hit the stands from next month.