Advertisement

Born into a family of music connoisseurs, Anahita was initiated into music by her grandmother Mrs Shanti Jayaraman. When she turned nine, Anahita performed her first full-fledged Carnatic concert for Chennai based Carnatica.  Initially, her younger sister Apoorva showed no inclination for music but when she turned six, she started to sing spontaneously from Anahita's repertoire and from then on, there was no turning back….writes Prof Geetha Upadhyaya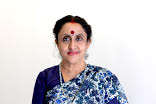 In 2007, the sisters met their inspirational guru Chitravina N Ravikiran who, even to date, continuously moulds, motivates and supports the sisters in every step of their musical journey making their concerts most enjoyable for all.
Anahita and Apoorva sing various classical compositions set to classical ragas of legendary composers but feel the challenge is to live up to the standards set by these great masters as well as the musical stalwarts of today.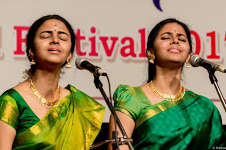 The sisters are aware that duo singing requires a different kind of approach as it is not about the parts but the sum of the parts and Apoorva found it hard to catch up with her sister, had less time to prepare or change or tweak a pre-planned show. Although both of them had to reconcile their individual expressions and sing in unison, they still maintained their individual creativity making their concerts both enticing as well as enigmatic.
The sisters feel that their role and responsibility as artists of the current generation is to preserve, promote, add their own values, share knowledge and inspire learning to take forward this rich musical legacy.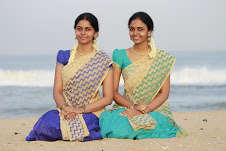 The duo are keen to explore the various facets of classical music especially the therapeutic values of music therapy. Anahita and Apoorva strive to achieve the primary goal of any art form which is to enable people realize their inner self.
Their dream of nurturing future artists and make classical music a part of the academic curriculum in schools was realised when they became a part of Ravikiran's pioneering efforts in presenting Carnatic music to over 31,000 rural children in 800 schools across Tamil Nadu state under the Indian Government's 'Sarva Shiksha Abhiyan' Scheme.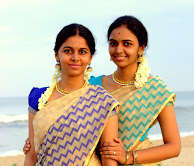 The sisters feel that even in this era, being female artistes has it's own share of disadvantages. However, they persevere, being inspired by many senior lady artists who broke many barriers to reach great heights and value the support and encouragement of their parents, teachers and audiences which makes them aspire even more.
Being media sauvy, the duo are eager to share their music world-wide and released a audio CD 'Festive Series' of songs marking festivals or special occasions. They are keen to audio and video record new and lesser known compositions specifically in the very place where they were composed.
In 2016, 'Tirukkural Tuesdays' tuned by Ravikiran, a collaboration with various artists to propagate the great works of Tiruvallur, was a world record event in which the sisters furthered their interest of composing music for various popular and rare poetic verses. This year being the 750th Anniversary of Vedanta Deshika, the saint poet, the sisters are involved in a mega celebratory production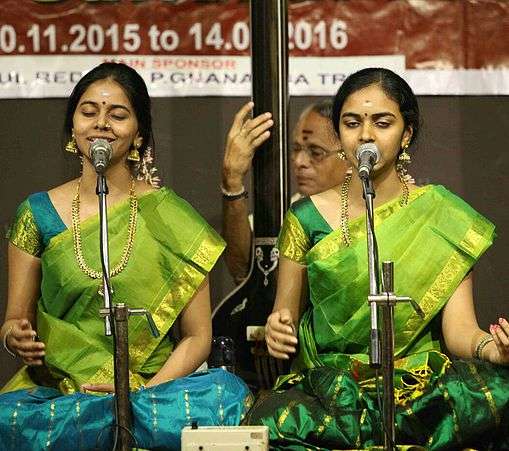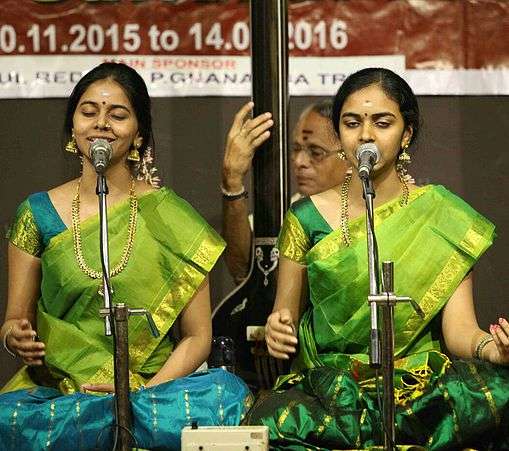 Having interacted with musicians and dancers from countries like the US, the sisters are fascinated by the intriguing cross culture collaborations and the United Kingdom, one of the leading countries with highly supportive and knowledgeable audience for Indian Classical music, is a dream concert destination for the sisters
Asian Lite wishes the sisters many more wonderful musical journeys!
For further information on the work of Anahita and Apoorva please visit :
www. anahitaapoorva.wixsite.com