Advertisement

Australian Prime Minister Scott Morrison has defended leaked proposals to let religious schools discriminate against gay students, saying that the proposals were already "existing law" in some states…reports Asian Lite News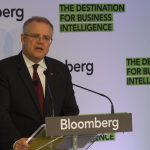 Schools in some Australian states can already reject staff if they are gay. The new proposals would apply nationwide, the BBC reported.
Morrison was commenting on the contents of the leaked report on religious freedom, reigniting debate about what constituted unlawful discrimination against gay people just months after Australia's Parliament voted to legalize same-sex marriage.
Fairfax Media reported that it had seen contents of the report, which recommended amendments to a federal law that allows religious schools to discriminate against students "on the basis of sexual orientation, gender identity or relationship status".
Asked if he thought religious schools should be able to turn away students on the basis of sexual orientation, Morrison replied, "that is the existing law".
Schools would have to make their policies on gay staff and students public, the proposals reportedly said.
Morrison said the proposals, which were not yet debated by Cabinet, would be considered "carefully and respectfully".
Shadow Education Minister Tanya Plibersek told ABC it was a "disturbing proposition".
"What kind of adult wants to turn away a child, wants to reject a kid because they are gay?" she said.
Critics, including civil liberty groups, members of the opposition Labour Party and gay rights advocates, said the government should not be proposing avenues for discrimination.
"The fact of the matter is that every child is entitled to human dignity. We shouldn't even be having this debate," said opposition leader Bill Shorten.
According to Fairfax, the panel rejected the idea put forward by Australian conservatives that religious freedom was in "imminent peril".
It also found that businesses should not be allowed to refuse service to customers on religious grounds because it would "unnecessarily encroach on other human rights" and "may cause significant harm to vulnerable groups," Fairfax reported.
Morrison said the report would be released "in due course".