Advertisement

Consulate General of India, Edinburgh, in association with Bihari and Indian community in Scotland organised Bihar Diwas on 17th March 2018 in Patna, East Ayrshire, Scotland. High Commissioner of India to the UK, H.E. Mr. Y.K. Sinha was the Chief Guest at this special event that aimed at connecting two Patnas which are thousands of miles apart….reports Asian Lite News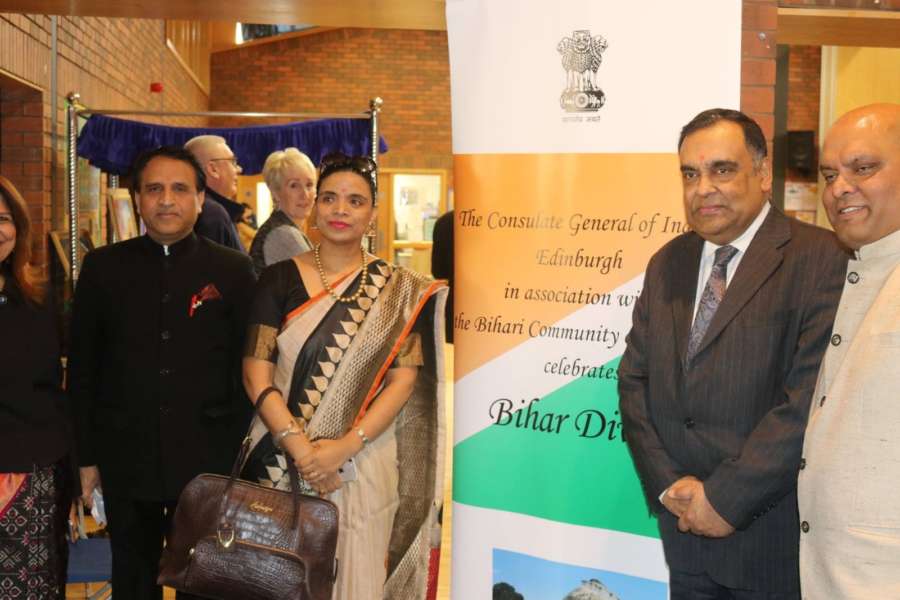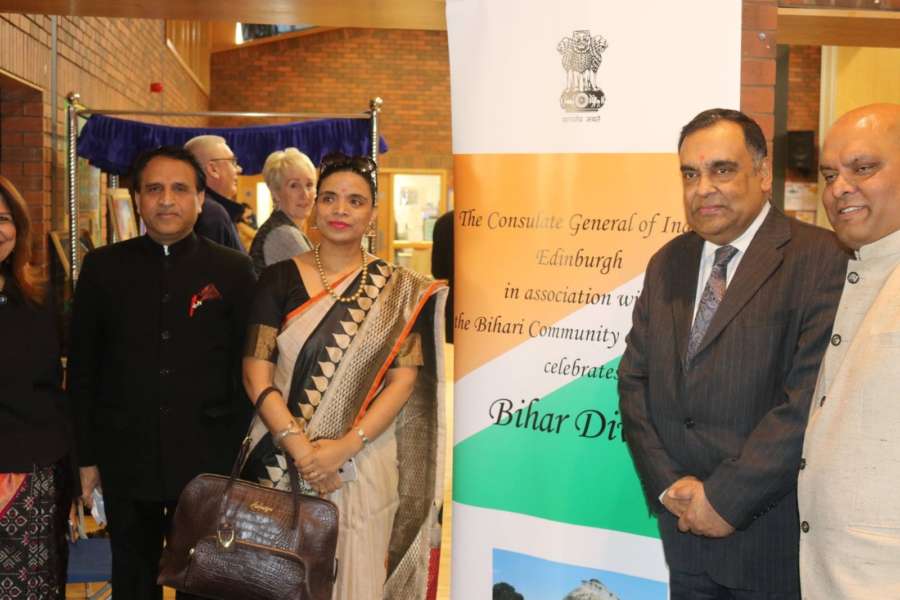 Patna in East Ayrshire is a small township established in 1802 by William Fullarton in the memory of his father Surgeon William Fullarton who was associated with the British East India Company and served in India between 1744-66 during which time he established close contacts with local historians, painters, artists and traders.
Provost of East Ayrshire Mr. Jim Todd and Provost of South Ayrshire Ms. Helen Moonie were the guests of honour and Minister for Social Security Mrs. Jeane Freeman, MSP represented the Scottish Government at the event.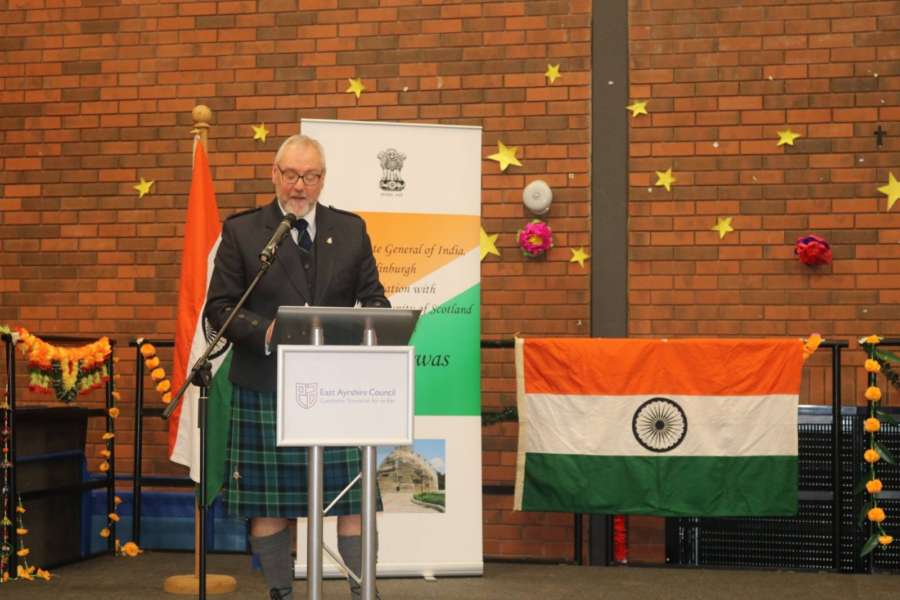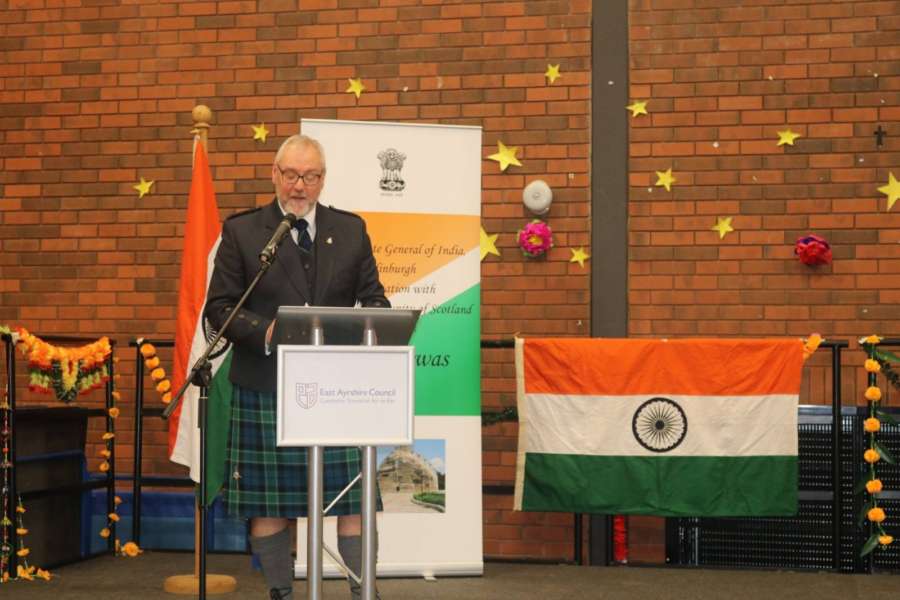 In his keynote address, High Commissioner, Mr. Y.K. Sinha traced the history of Patna, the ancient city of Pataliputra, capital of past empires, and highlighted the role of the city in India's freedom struggle and in the making of modern India. He mentioned that Patna had always been an important centre of learning and trade, and made special mention of Nalanda University, one of the earliest and biggest centres of learning in the ancient world. Today, the modern Nalanda University revives the glorious academic heritage of India. High Commissioner spoke of the importance of strengthening links between the two Patnas and recalled memories from his own time in Patna in India. He promised to extend all possible support to the institutions linking the two cities like the Patna School and the Patna Community Centre.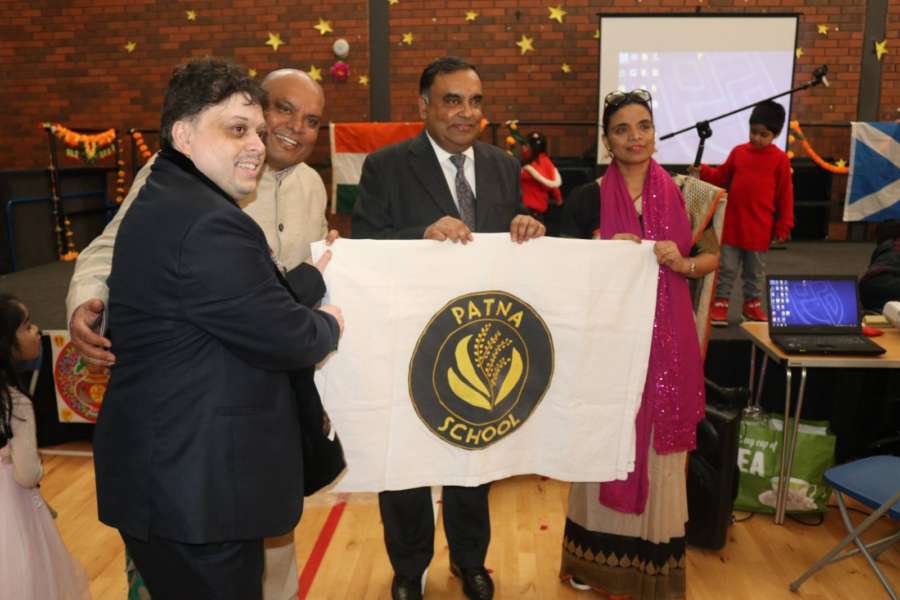 Many members of the Bihari and Indian diaspora community participated in this event and presented an exhibition depicting culture and cuisine of Patna.  Community members also presented glimpses of major festivals of Bihar like Chhat Pooja, Sama Chakeva, Teej and celebrated the lives of Lord Buddha, Lord Mahavira and Guru Gobind Singh Ji. The Consulate made an audio-visual presentation on the culture and touristic destinations of Bihar and history of Patna. Robert Stevenson from Patna Community Centre, East Ayrshire also made a presentation on the history of Patna, East Ayrshire.