Advertisement

Brazilian President Michel Temer has said that his government is seeking funding from companies and banks to help rebuild the National Museum in Rio de Janeiro after it was destroyed by fire…reports Asian Lite News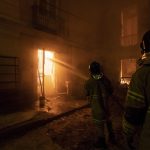 Education Minister Rossieli Soares said international help was also being sought and talks with the UN's cultural body, Unesco, were under way.
Museum officials said almost 90 per cent of the collection has been destroyed. The staff of the 200-year-old museum have blamed the fire on years of funding cuts.
The museum housed one of the largest anthropology and natural history collections in the Americas. It included the 12,000-year-old remains of a woman known as "Luzia".
On Monday, Temer's office said he had held talks with officials from major Brazilian banks and businesses to examine ways to reconstruct the museum "as soon as possible".
Addressing reporters outside the ruined building, Soares said the federal government had set aside an initial $3.6 million to rebuild the structure and restore its collection.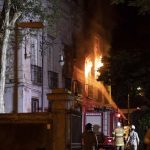 been launched to establish the facts behind the monster blaze. However, Culture Minister Sergio Leitao told the Estado de S.Paulo newspaper that the most likely causes were an electrical fault or a homemade paper hot-air balloon landing on the roof, the BBC said.
The fire started on Sunday evening, after the building — a 19th century former royal palace — closed for the day.
It is not yet clear if the museum was insured.