Advertisement

The United Kingdom's Migration Advisory Committee (MAC) released a report in which it advocated a post-Brexit immigration system that would eliminate privileged ties with EU citizens…reports Asian Lite News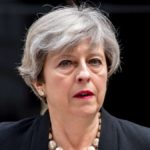 This recommendation, which would mean the end of free movement of people between the UK and EU after the former's withdrawal from the bloc, was included in the MAC's extensive study on Brexit's impact on the country's labour market.
"The MAC's core recommendation is for the UK to be more open to skilled workers from around the world and to limit access to low-skilled workers," MAC Chairman Alan Manning said.
"High-skilled workers bring clear benefits to the UK economy and should be actively encouraged."
The MAC report focussed on a skills-based migration policy, which would prioritize migrants according to professional qualifications, making it similar to the Canadian system.
This would also apply to international students, who would not receive preferential treatment under this new policy package.
The 140-page report was commissioned in 2017 and included input from over 400 businesses, government bodies and stakeholders consulted.
The specialized committee assessed the impact of migration on a range of areas such as taxation, productivity and integration.
The new migration system, if approved, would come into effect in December 2020, following the post-Brexit transition period.