Advertisement

British Asian celebrities have teamed up with Barnardo's to 'Fast For A Day' to help raise awareness of services that support some of the UK's most vulnerable children and young people….reports Asian Lite News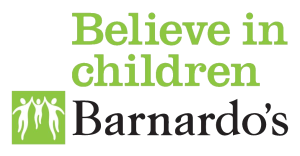 Fast For A Day will see some of the UK's most popular British Asians, both Muslim and non-Muslim, sharing the experience of fasting on social media over Ramadan.
Stars taking part include Bhangra singer Juggy D, 'Bend it like Beckham' actor Ameet Chana, R&B singer Arjun, Punjabi singer Tasha Tah, TV presenter Suzi Mann and radio presenter Anushka Arora.
Barnardo's is committed to reaching out to more diverse communities. #FastForADay is part of Barnardo's 'Time for Family' campaign which aims to raise awareness of Barnardo's work within the Asian community, including support for disabled children.
Barnardo's wide range of disability support services include the Cygnet Service that works with South Asian families in Bradford providing an award-winning parenting support programme for children on the autistic spectrum, and the 'Apna 'Centre' in Glasgow which supports hundreds of disabled BAME children and their families.
Fast For A Day will showcase the commitment and dedication that the UK's Muslim community observe during Ramadan as well as their strong focus on charity and giving in this holy month. British Muslims in the UK give over £100M to charity during Ramadan alone and they are the most generous religious group in the UK (ICM poll).
Barnardo's Chief Executive, Javed Khan said: "Fast For A Day will showcase what the month of Ramadan means for hundreds of thousands of families, households and individuals throughout the UK this month. It's fantastic to see popular British Asians of all faiths come together to support Barnardo's during Ramadan and our Time For Family campaign."
Non-Muslim members of the Asian community are being invited to fast and also share their experiences online.
Actor Ameet Chana said: "Ramadan is a unique month and a special time for British Muslims all over the country. I have many Muslim friends and colleagues and am delighted to be able to share a small fraction of Ramadan with them by participating in Fast For A Day…for Barnardo's."
Singer Juggy D adds: "I feel Fast For A Day will help make the understanding of Ramadan's core values and principles accessible to all communities and faith groups around the UK, whilst raising awareness for the great work that Barnardo's is doing within the Muslim community and beyond."
For more information on Barnardo's Time For Family campaign please visit https://www.barnardos.org.uk/support-families