Advertisement

The flag at Gonville and Caius College in Cambridge flew at half mast, and students brought flowers to the college gate as the university city of Cambridge paid tribute to world renowned physicist Stephen Hawking….reports Asian Lite News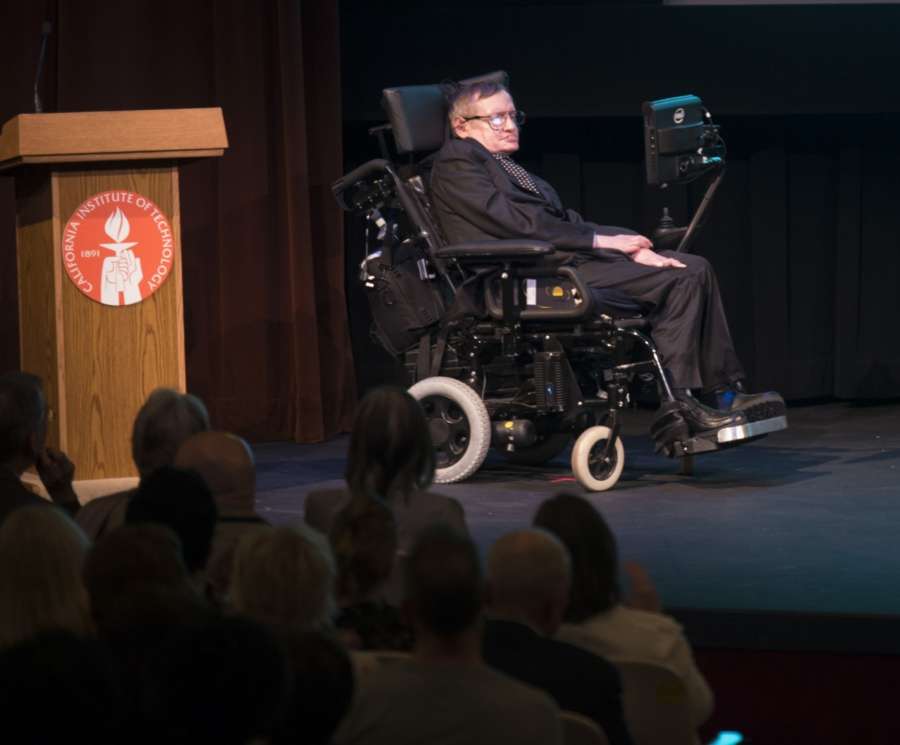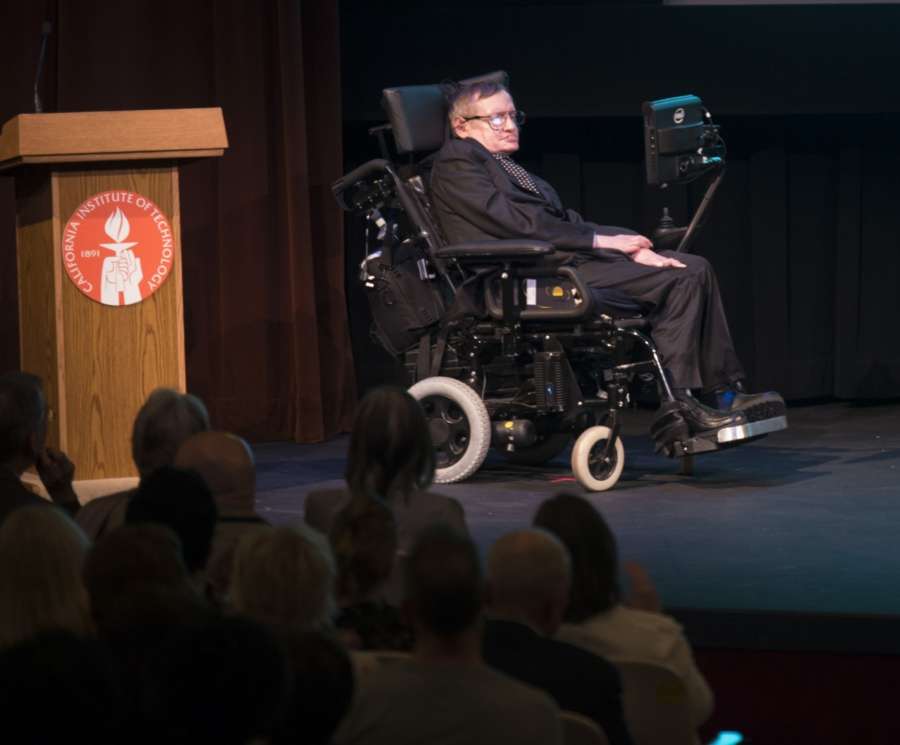 Hawking died at the age of 76 at his home in Cambridge in the early hours of Wednesday.
At Gonville and Caius College, where Hawking was a research fellow for over half a century, students, fellows and staff are united in loss following the death of the brilliant theoretical physicist, who described Caius as "a constant thread running through my life", Xinhua reported.
Dubbed "the most famous scientist since Einstein" by the Master of Caius Prof. Sir Alan Fersht, Hawking joined the college 52 years ago. His arrival came two years after doctors had given him two years to live, following his diagnosis with motor neurone disease.
A book of condolence to Hawking was opened in the college and many students and staff have written on it, mourning the death of the British theoretical physicist and author who spent most of his life time in Cambridge.
George Pippas, Mayor of Cambridge, said: "I am saddened to learn of professor Hawking's death. His academic achievements were remarkable and his life story was an inspiration for so many. As well as being a renowned physicist he was one of our city's most prominent figures. His life and work will be remembered by people around the world and not least in Cambridge."
Stephen Toope, Vice-Chancellor of the University of Cambridge, paid tribute, saying: "Professor Hawking was a unique individual who will be remembered with warmth and affection not only in Cambridge but all over the world. His exceptional contributions to scientific knowledge and the popularization of science and mathematics have left an indelible legacy. His character was an inspiration to millions. He will be much missed."
Outside Hawking's residence on the campus, the scene was quiet as normal. For Jiang Ao, a Chinese woman who studied real estate finance in Cambridge more than a decade ago, the road outside Hawking's house is familiar and full of memories.
"At that time, my dormitory in Cambridge was just next to the Hawking family. I often ran into him on the road to class. We had several exchanges. These contacts benefited me a lot," she told Xinhua, "I am very sad to learn of his death."
She said that each time she met the respected professor and said hi to him, "he always smiled at me". Sometimes he was surrounded by fans, but "he doesn't like being photographed," recalled Jiang.
Once she chatted a bit with Hawking, telling him about her finance major and a poor performance she once had in a physics class. Hawking replied in jest, typing on the screen, "now we are even," alluding to the fact he didn't have expertise in her major either.
Jiang broke her leg on campus in 2005 and sat in a wheelchair for half a year. One day, her roommate wheeled her to listen to Professor Hawking's lecture.
Hawking was diagnosed with a rare form of motor neurone disease which was to leave him almost completely paralyzed. In 1964, his doctors gave him no more than two or three years to live.
But the disease, which had progressed more slowly than expected, did not stop him from continuing on the path of scientific exploration. Moreover, he travelled the globe to scientific meetings, visiting every continent, including Antarctica.
He wrote best-selling books about his work; married twice; fathered three children; appeared on some TV shows and films, went up in a hot-air balloon and even took part in a zero-gravity flight after he turned 60.
"He was a man who pushed the limits and showed the world the truth that physical defects could never prevent the achievement of great souls," Jiang said of Hawking.