Advertisement

The Asian Circle Hosts 5th Anniversary Chai Day Fundraiser event on 18th November 2018 at The Lalit Hotel in London to support survivors of Gender-Based Violence in India…reports Riccha Grrover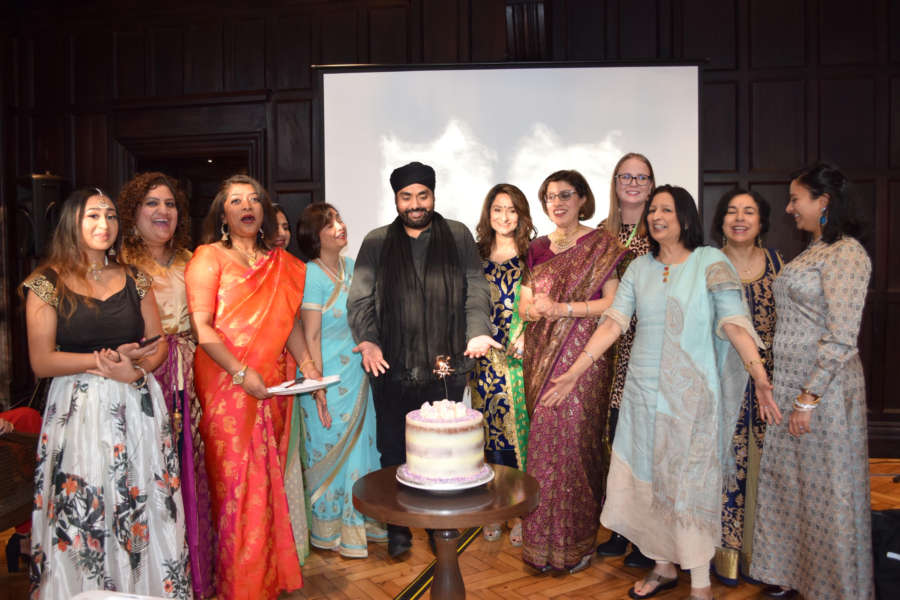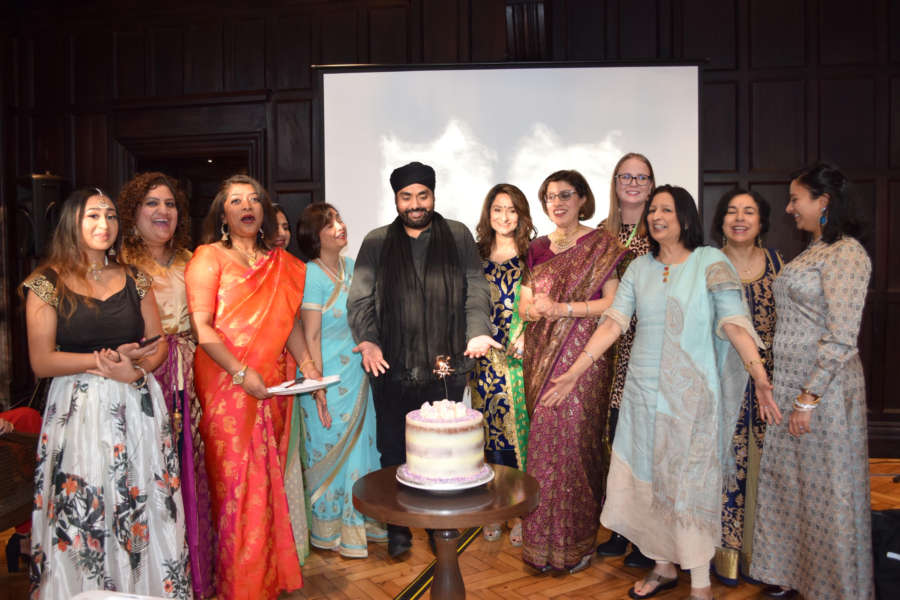 The Asian Circle Hosts 5th Anniversary Chai Day Fundraiser event on 18th November 2018 at The Lalit Hotel in London to support survivors of Gender-Based Violence in India. The Event marked charity's award-winning programme 'End Violence Against Women and Girls' (EVAW), in partnership with Oxfam India and Local NGO's in Chhattisgarh, India. Launch of Chai Day 2018 marked the International UN Day for the Elimination of Violence Against Women & Girls.
Driven by a team of ambitious, dynamic, driven and successful British Asian women volunteers, charity The Asian Circle celebrated its 5th anniversary of working with the indigenous tribal villages in Chhattisgarh, India to overcome poverty and end violence against women and girls, in partnership with Oxfam India.
The event was attended by world-renowned comedian Shazia Mirza and Great British Bake-Off participant Rav Bansal who sported their Maharani & Maharaja-inspired glamorous Sunday best along with other notable British-Asian artists, presenters, entrepreneurs and professionals who came together to enjoy an exquisite Indian-inspired version of afternoon tea to support the cause of raising money for charity, along with an online auction. The event was hosted by The LaLit London, a hotel featuring a strong emphasis on respecting and celebrating inclusivity and diversity – a meeting of minds with ethos of The Asian Circle.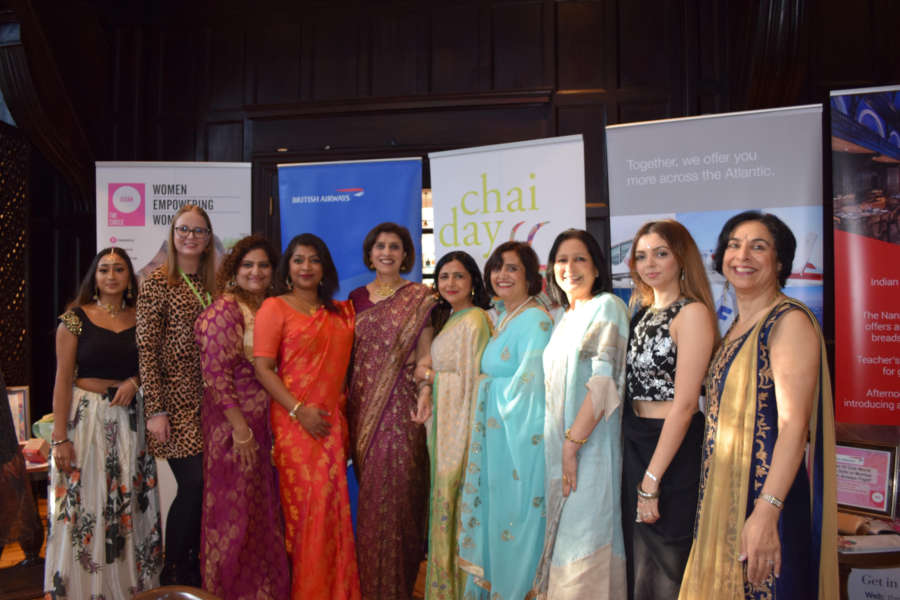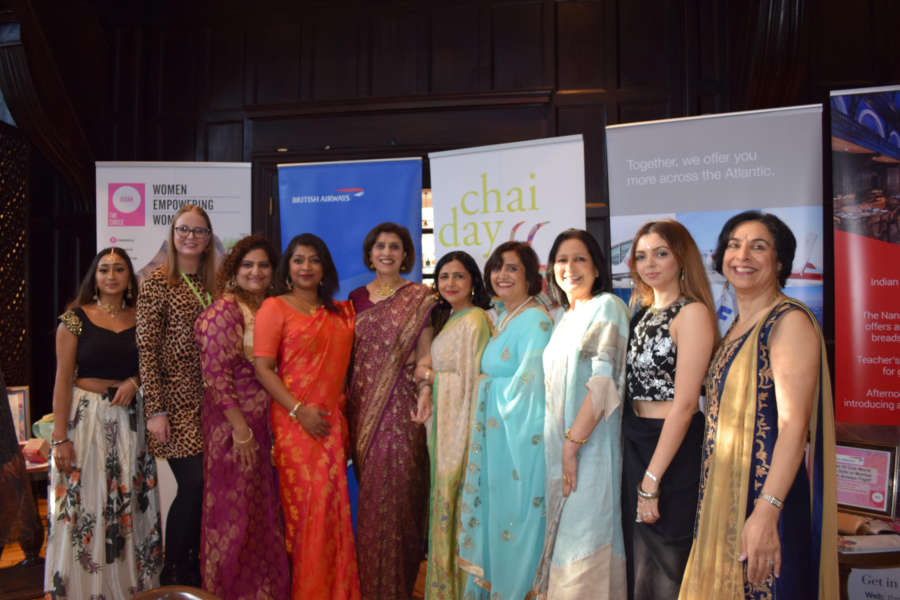 The sold-out event attracted a large crowd to the Grade II listed building near London Bridge, blending Victorian grandeur with Indian opulence. Guests enjoyed a royal luxurious Indian 'High Chai' in the hotel's Baluchi restaurant including indulgent sweets, cakes and Asian savoury treats. A heated terrace reception was followed by the vibrant and festive beats of Punjabi Dhol played by an all-women group from Ministry of Dhol. An update on the charity's progress was given by Founder Dr Santosh Bhanot in addition to a video message from Annie Lennox, well-known singer, songwriter and Founder of The Circle, of which The Asian Circle is a part. The programme was emceed by Seema Anand who engaged the guests with her narrative excellence and storytelling skills.
Annie Lennox, Founder of The Circle, said: "Women hold the key to overcoming poverty and driving their own change. Women's potential to transform their lives is unbounded – given the opportunity. Our High Chai fundraising event is an example of just that – women making change for other women by organising events such as these and using the funds to help promote quality for women and girls in a fairer world."
Dr Santosh Bhanot, Founder of The Asian Circle, said: "Asian Circle is a passionate community of diverse women who want to support women and girls that haven't been given the same opportunities in life in South Asia. Our project in Chhattisgarh has been extremely successful with the programme recently receiving a State Government Award, 'Nari Shakti Samman' in recognition of outstanding improvement of the conditions of women at the margins of society. This Award will have a significantly positive impact on women in this State. International funders have stepped-up to adopt and expand our initial pilot programme with statewide deployment. By working in the community, the programme helps reduce violence, provides education, training and development of skills for jobs and helps reduce poverty.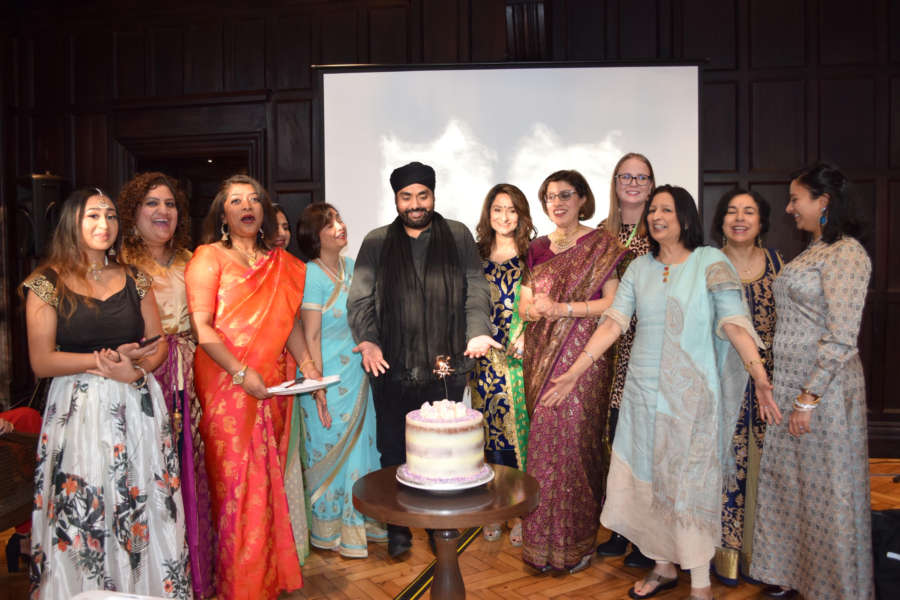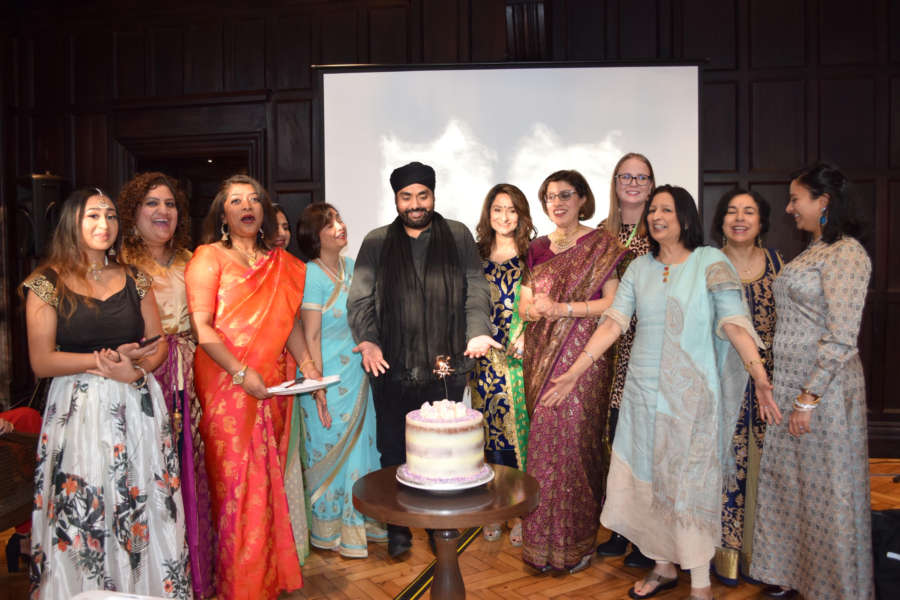 Companies and artists also donated items for an online auction running until 9th December, to help raise additional funds. Funds raised will be used to build support centres for women, provide sustenance, counselling, education and livelihood programmes. The charity also works with local men, youth and elders to engage and create awareness about domestic violence.
Comedian, actress and writer Shazia Mirza said: "It's great to be here with The Asian Circle – this event has been great in raising awareness, educating people, raising money and moving forward to make this charity bigger and better. The food and cake has also been absolutely incredible."
The event was co-sponsored by HDFC Home Loans. Travel sponsor British Airways also generously donated a pair of Club World London-India return tickets to raise funds for the charitable cause.
The Chai Day was conceived as a way to raise awareness and funds to support survivors of gender-based violence, and The Asian Circle encourages everyone to hold a Chai Day in their community, and help spread the word about the scope and impact of gender-based violence around the world. All donations go towards supporting the survivors. Items can be bid for on the associated online auction site.
Previous fundraising has helped to establish three women's support centre in Chhattisgarh that provides counselling, legal aid and vocational skills training. More recent funding will be used to create more support centres, greater staff training aim at helping vulnerable women, providing counselling and legal aid to this group of women, hope with vocational skills, and to help develop overall self-confidence and self-esteem.
The Asian Circle, UK based charity run by British Asian women from diverse backgrounds aims to support vulnerable women in South Asia by building awareness of their plight and to raise vital funds.  The Asian Circle supports projects in partnership with Oxfam. Its goal is to transform the lives of women and girls in South Asia by connecting passionate women in the UK volunteering their support, skills and resources to make a difference.
Given the right resources, the charity believe these vulnerable women hold the key to overcoming poverty and help change happen for themselves.  The charity is an integral part of 'The Circle' founded by the singer and philanthropist Annie Lennox. This is a network of like-minded women, working to respond to the challenges of vulnerable women and girls worldwide.
To find out more about The Asian Circle see: http:/www.thecircle.ngo/circle/theasiancircle/