Advertisement

Prominent people from the British-Asian community reacting to the Brexit debate..reports Asian Lite News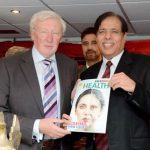 Dr Kailash Chand
Former Deputy Chair, British Medical Association
The government's EU withdrawal deal is "a botched, worst-of-all-worlds deal", and has left people "anxious" and disappointed.
Theresa May wasted two years negotiating a bad deal that will leave the country in an indefinite halfway house without a real say over our future. The government is trying to force a bad deal that doesn't meet our country's needs by threatening us all with the chaos and serious damage to our economy and NHS of a no deal outcome.
The Labour's alternative plan is realistic and practical,
1. A new comprehensive and permanent customs union, with a British say in future trade deals, to support businesses and jobs and ensure no hard border in Northern Ireland.
2. Guarantee that our country doesn't fall behind the EU in workers' rights, or protections for consumers and the environment. Brexit must not be an excuse for a race to the bottom in protections or rights at work.
3. A strong single market relationship that allows British business continued access to European markets for both goods and services – while also ensuring we have the powers to support our public services and industry and transform the economy in all our regions and nations.
The Prime Minister knows that no deal isn't a real option. Neither the cabinet nor parliament would endorse such an extreme and dangerous course.
Businesses, the NHS and workers need certainty. The Tories' sticking plaster plan for a temporary customs arrangement, with no clarity on how long it will last and no British say, can only prolong the uncertainty and put jobs and prosperity at risk.
Second, a sensible deal must guarantee a strong single market relationship. Talk of settling for a downgraded Canada-style arrangement is an option popular only on the extremes of the Tory party. It would a risk to our economy, jobs and investment in our schools, hospitals and vital public services.
Third, a deal that works for Britain must also guarantee that our country doesn't fall behind the EU in workers' rights, or protections for consumers and the environment. Britain should be a world leader in rights and standards.
A good Brexit plan for this country is not just about what can be negotiated with Brussels. It must also include a radical programme of investment and real change across our regions and nations.
(DrChand is former deputy chair of BMA and commenting in personal capacity)
'Impotence of Democracy'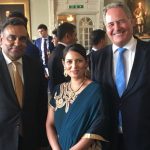 Priti Patel MP from Witham
If Brexit is defeated, it will prove not only the impotence of democracy in Britain, it will confirm the impotence of democracy throughout the EU. Under the Agreement, Britain surrenders its freedom, sovereignty and place in world and will be firmly under the control of the EU.
No self-respecting nation would accept these terms. I cannot support it and will be voting against it."
Unite Behind May's Deal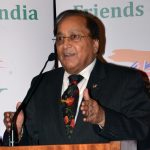 Hard Brexit will break the Good Friday agreement and as result, violence may return to N. Ireland. It will also encourage Scotland voted overwhelming to remain and may become Independent.  As a trading nation, we must keep trade flowing both ways unhindered.
Finally Prime Minister Theresa May's deal allows investment from Japan, China & India to keep flowing into Britain due to open access to the European market.
Dr. Rami Ranger CBE,  Chairman, Sun Mark Ltd
Who is jumping the Queue?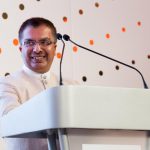 Mayank Shah
CEO, Minority Supplier Development
For a British Prime Minister to go public to say EU migrants 'jumped the queue' should be an embarrassment for all of us, considering free movement of people was an equal right for all those Briton's that worked across the EU or retired in Spain.
This country and the economy is enriched by contribution from EU workers and its a shame that the political vacuum in this country with inept opposition is allowing the Government and the Prime Minister to take us all for a ride.