Advertisement

Members of the Global Youth Commonwealth Youth Forum gathered in New Delhi for a Commonwealth Big Lunch, celebrating the spirit that links people from across the 53 countries of the Commonwealth….reports Asian Lite News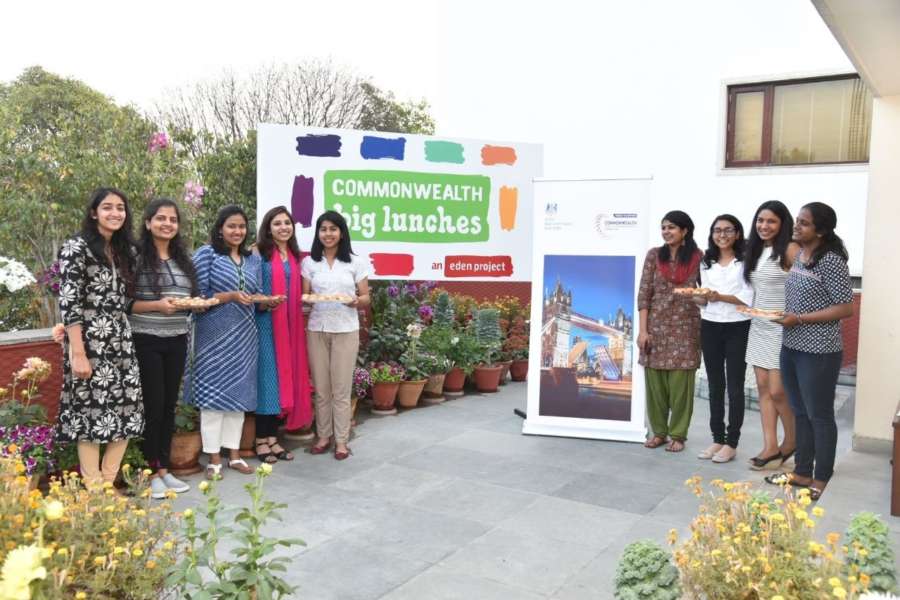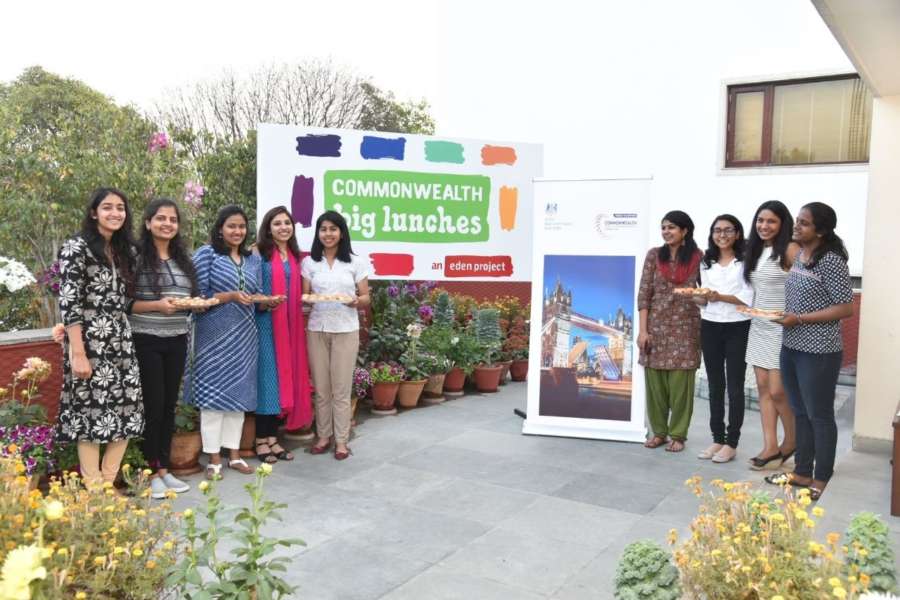 The gathering in New Delhi was the first of several Big Lunches taking place across the 53 Commonwealth nations from 12 March – Commonwealth Day – until Sunday 22 April.
Launched by the Eden Project in partnership with the UK Government, thousands of people from across the Commonwealth will come together to celebrate, discover and share their Commonwealth links, stories and experiences with one another over a shared meal.
Lunches are being held ahead of and during the Commonwealth Heads of Government Meeting 2018. Unfolding over five days, leaders and foreign ministers from up to 53 countries and over 2,000 delegates will gather in London and Windsor, UK, from 16 – 20 April to discuss and agree how to work together to address shared global challenges.
The British High Commissioner to India, Sir Dominic Asquith KCMG said: "We are delighted to hold our own Commonwealth Big Lunch. By stopping to share food and conversation, people in the Global Youth  – Commonwealth Youth Forum have had the chance to celebrate and bring our community closer together. It's been a great opportunity to appreciate and strengthen the connections we have to each other and to the wider community across the Commonwealth."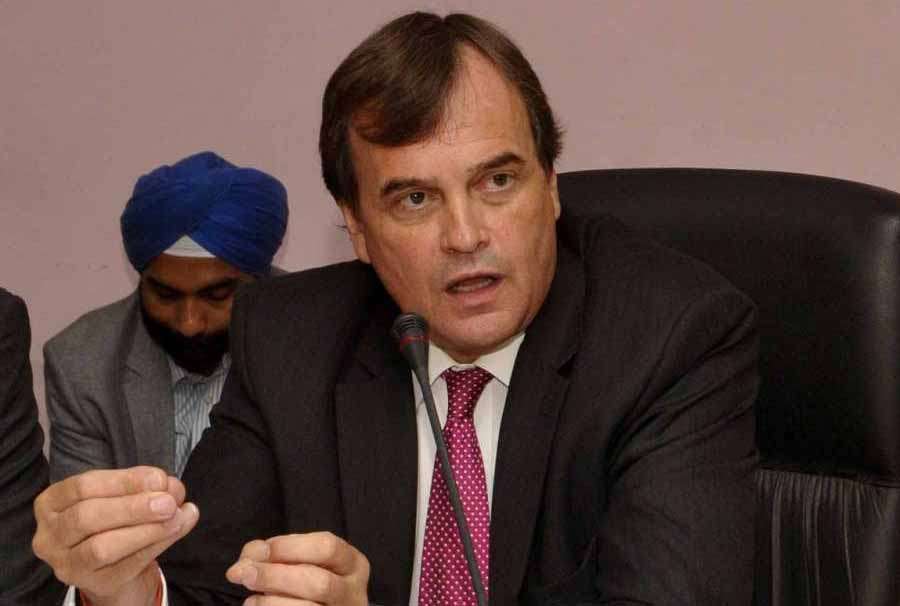 Peter Stewart MVO, Executive Director of the Eden Project said: "From Commonwealth Day onwards, we've been encouraging people to come together to share friendship, food and fun with people where they live. The celebration in New Delhi is one of many taking place across 6 continents which is just phenomenal!
"Commonwealth Big Lunches bring people together, show the diversity we all have and importantly celebrate the commonality we all share which showcases the true spirit of the Commonwealth."
Pranati Haldia, Chairperson, Commonwealth Youth Quorum, Global Youth, said:
"We are proud to be associated with the British High Commission to mark the Commonwealth Big Lunch in New Delhi on the occasion of the Commonwealth Day (12 March). Big Lunch has given us an opportunity to spread the Commonwealth message of youth working together to achieve tangible results in the society and to talk about issues pertinent in the Commonwealth."
Commonwealth Big Lunches will be held across India between now and the Commonwealth Summit, including in Mumbai, Kolkata, Chennai, Ahmedabad, Bangalore, Chandigarh and Bhubaneswar.
Commonwealth Big Lunches were inspired by and build on the Eden Project's annual Big Lunch, which launched in 2009 as a way to connect people with their communities over a shared meal. The Big Lunch has since seen millions of people get together, including for The Queen's Diamond Jubilee. The Big Lunch will take place later this year on Sunday 3 June.