Advertisement

The Indian Association in Manchester will conduct an event, in partnership with Greater Manchester Mental Health, NHS trust and NIHR Clinical Research Network Division, to highlight the growing illness of Dementia in the city on 

May 17th in Manchester

….reports Asian Lite News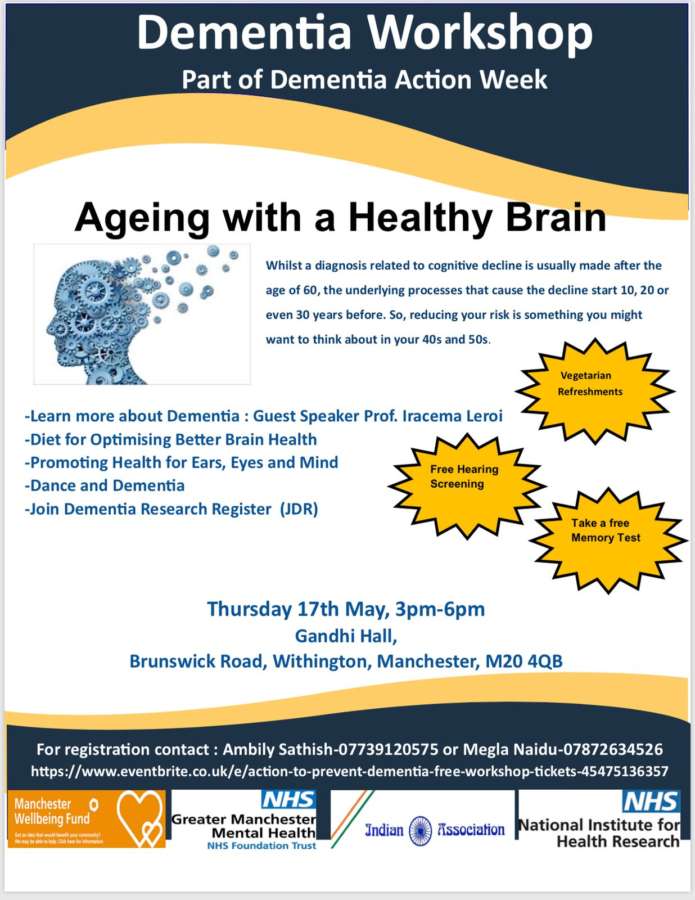 "The number of people with dementia is steadily increasing in the United Kingdom," says Ambily Sathish who is doing her dctoral research in the subject. She said," It is estimated that there are currently 850,000 people diagnosed with dementia in the UK and it is predicted an increase of 40% over the next 12 years. Whilst a diagnosis related to cognitive decline is usually made after the age of 60, the underlying processes that cause the decline start 10, 20 or even 30 years before." "So, reducing the risk is something you might want to think about in your 40s and 50s," Ambily added.
The event will be held on Monday at Gandhi Hall, Brunswick road, Manchester, M20 4QB.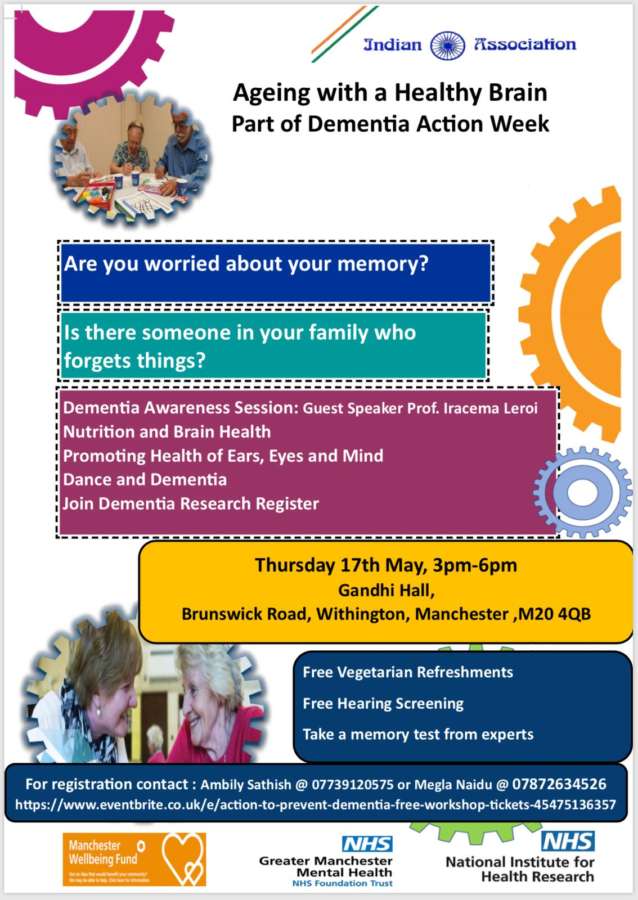 The event will highlight a session on 'The risk factors of dementia,' by Guest Speaker Prof. Iracema Leroi.
The event will also highlight:
· How to get started with a healthier lifestyle to age with a healthy brain.
· Dance and Dementia.
The participants can take a free memory test from experts.
There will be a free hearing Screening and healthy vegetarian refreshments.
The workshop is free and open to the public.