Advertisement

Diversity is at the heart of Britain's success and is the soul of the nation.You don't have to be of a community to stand with a community!…writes Dr Rami Ranger CBE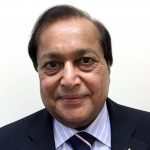 Through my experience serving as the Chairman of the British Sikh Association, the former President of the Punjabi Society of British Isles and founder and Chairman of Sun Mark Ltd, I have found that the most important ingredient to local community relations or international partnerships comes through the understanding of diverse and different cultures.
The success of my company, Sun Mark Ltd, is based on the export of our British made products to over 130 countries and in doing so, Sun Mark is the only company to have won an unprecedented five consecutive Queen's Award's for Enterprise in International trade. My experience of working with 130 countries, sustaining 1000's of British jobs highlights to me, the global world that we are now a part of and the the vital need to remove barriers to trade including those that may result from a lack of understanding.
At home, as the Co-Chairman of the Conservative Friends of India, my role with community groups, as well as serving as a fellow of the Princes Trust and a member of the Govt's Apprenticeship Delivery Board and Apprenticeship Diversity Champions Network, l welcome all initiatives to remove the race disparity which is unfortunately still prevalent in Britain, which is one of the most diverse countries in the world.
The recently launched Race Disparity Audit (RDA) by the Prime Minister goes to the heart of the issue and is a very important initiative to tackle the "burning injustice" of race disparity in Britain. From the first day of her premiership, Prime Mister May has been working hard to make this piece of work her priority. The audit highlighted the unfortunate differences in opportunity and performance across different ethnic groups. This detailed data and analysis, will be the blueprint to help government departments, agencies to further review and develop tangible solutions.  Part of our One Nation Conservatism must be that all members of our one nation have the same opportunities and life chances. No one should face discrimination through bias, conscious or unconscious, because of the colour of their skin, ethnicity or class.
It is also well documented that the Conservative party lags behind in attracting ethnic minority voters but there are some individual Members of Parliament who, from white British backgrounds, are reaching diverse communities as well as anyone possibly could.
Andrew Stephenson, MP for Pendle is clearly doing something special. He won the seat from Labour in 2010,  defeating a British Pakistani candidate by getting the votes of 15,000 British Pakistanis. Andrew doesn't turn up for a photo or a drop in to an event, but he takes time and visits his local Mosque without any stage or invitation, being present and spending real time with the people. He builds relationships and remembers everyone by their name. He shows that it isn't complicated or difficult to bring about a positive change.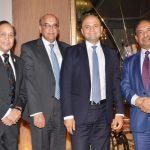 Paul Scully MP, stood for Sutton and Cheam in 2015, a seat we last won in 1992. Paul not only won, but built a majority of 12,698 last year in a capital city where we lost votes and constituencies. He knows how to engage with people and it is no wonder that Paul became Vice-Chairman for London helping us hold Barnet and Wandsworth in the Local Elections. Paul is very active within many BAME communities and  has reached the stage where as Vice Chairman, he knocks on doors in East London and is instantly recognised –the Bengali community hold him up as a champion.
Bob Blackman MP, holds Harrow East – a seat over 60% BAME, the most diverse Conservative-held seat. Bob is well known in the Hindu Community.  He visited 11 Hindu temples on Hindu New Year (8th November) and regularly supports various communities events. His understanding of the diverse communities he serves, taking time to send Diwali and Eid cards and appreciating more elements that make up those cultures has not only earned him the respect of his constituents but also his nick-name, Bob Patel, by the former High Commissioner of India. The day we don't have Bob is the day we are greatly exposed with the Indian community.
And so whilst these MPs have set an excellent example, we also have a Party Chairman who understands how vital strong community relationships are and recognises that more needs to be done both in terms of attracting ethnic minority voters and candidates.
It is only through meaningful engagement with communities that we will build meaningful relationships and dispel any myths that the Conservative party doesn't represent everyone. Through this engagement and relationship building we will also attract more BAME candidates to stand for us. Within Asian communities more needs to be done to engage with British Tamil and Bangladeshi communities and within the Black community it is with those from Caribbean backgrounds where we have plenty to do. With all of these backgrounds we have no MPs or Peers.
Role models are vital to showing others who aspire to stand and be elected that is possible and the Party is a home for them – and the Party is doing extremely well at the top – with a second female Prime Minister and the first British Asian Home Secretary. Sadly we are lagging behind Labour in the 2017 election with the first Turban-wearing Sikh MP (Slough) and the first female Sikh (Birmingham Edgbaston) and perceptions within the Sikh community of a lack of Conservative Sikhs in Parliament is not a positive one. The Conservative party also needs to do more with the Caribbean community too, with only a few MPs or Peers
One thing is true for all communities regardless of ethnicity and background and that is deep and sincere engagement with voters is key.