Advertisement

Former Dubai police chief Lt Gen Dhahi Khalfan in a Tweet says Pakistanis pose a serious threat to the Gulf communities for the drugs they bring with them. Why the Pakistani government is not taking any action to prevent the thriving drug trade in the country…..writes Hisham Hussein
Pakistanis are stung by the criticism of a high official of the UAE, calling those working in the Gulf region as "security risk". The unkindest cut, so to say, is that they are being compared with the Indian migrant workers in the region who are called 'disciplined.'
Not surprisingly, the report has gone viral. Adverse comments against the official and against successive Pakistan governments who have brought its people contributing huge remittances to such a sorry pass.
Criticism has come from a UAE official who should know well. Lt Gen Dhahi Khalfan, who is the head of general security of Dubai, on April 1, 2018 – and it was no April fool joke — wrote on Twitter in Arabic: "The Pakistanis pose a serious threat to the Gulf communities for the drugs they bring with them to our countries."
Drug peddling for which the Pakistanis abroad are notorious is, however, only one of the points. The illegal migration, their involvement in crime big and small makes them suspects. Even other Gulf counties and even Saudi Arabia, the spiritual and religious home of Pakistani Muslims, has hanged and jailed scores of them.
Little wonder that Khalifan, taking a larger view, has called them "dangerous threat to Gulf societies".
The tweet, followed by a series of similar attacks targeting Pakistanis, came in the backdrop of a drug racket being busted in Dubai. The tweet was also carrying a photo apparently showing three Pakistani smugglers, along with the drugs allegedly recovered from them.
Angry but defensive, Dawn newspaper of Karachi claimed: "No government data is readily available to show that Pakistani citizens have been involved in certain crimes in UAE more than immigrants belonging to other countries."
It said that Khalfan resorted to 'generalising', asking his fellow UAE citizens "not to employ Pakistanis".
Khalifan was the head of Dubai Police Force until 2013. He could not have aired his personal views. He reflects the frustration of the UAE authorities over 1.2 million Pakistanis, the second largest migrant workers after Indians who are, over three million, and unlike the largely blue-collared Pakistani counterparts, over 30 percent of them in business and white-collared jobs.
"In continuation of his diatribe, the official went on to make sweeping comparisons between Pakistanis and their arch rival Indians," Dawn lamented, but nonetheless quoted Khalifan as saying: "Why are the Indians disciplined while disruption, crime, and smuggling are prevalent in the Pakistani community?" he wrote, according to uaeviral.com.
As for the dismal record of Pakistanis, statistics are available in the Pakistani media itself.
Pakistan's Express Tribune reported On October 31, 2016: "Official documents of the Ministry of Overseas Pakistanis state that currently there are about 1,834 Pakistanis detained in various jails of Saudi Arabia. Of them, 45% convicts have been charged with drugs-related issues followed by theft (15%); forgery (12%), immoral crimes (8%), murder (3%), brawl/fighting (2%) while 15% are held for committing minor crimes.
More details are available from the Pakistani media itself about the way its nationals follow the law of the land – in this case, the "Holy Land."
"Saudi Arabia executes more Pakistanis than any other foreign nationality annually, nearly all for heroin smuggling, including 20 in 2014, 22 in 2015, 7 in 2016, and 17 in 2017.
"Of the 21 Pakistanis involved in criminal cases, 15 faced drug-related crimes and authorities charged 11 with bringing in drugs at an international airport.
"Of the eleven individuals, Saudi courts have given three men death sentences, four individuals had prison sentences ranging between fifteen and twenty years, one had a prison sentence of four years, and three remained on trial.
A report quoting in details the family members left behind by the migrant workers, but admits to their deep involvement in drug trafficking.
"According to family members, drug traffickers in Pakistan forced under threat of violence four of the eleven individuals to serve as "drug mules."
"The family members stated that courts were not interested in the circumstances under which individuals brought drugs into the country and did not attempt to investigate or appear to take into account claims of coercion during sentencing."
The US State Department report of 2018 by the Bureau of International Narcotics and Law Enforcement Affairs has done a detailed study of Pakistan's own involvement in drugs and drug-trafficking.
In its Introduction, it says: "Pakistan is one of the world's top transit corridors for opiates and cannabis, which are pervasively trafficked through the country's porous borders with Afghanistan and Iran. Illicit narcotics are then distributed globally through Pakistan's seaports, airports, postal services, and unpatrolled coastal areas. The United Nations Office on Drugs and Crime (UNODC) estimates that 40 percent of the drugs (opium, heroin, and cannabis) produced in Afghanistan enter Pakistan, some for domestic consumption and the rest for transit to international markets, including China, the Gulf States, Africa, and Europe. Additionally, poppy cultivation levels in some areas of Pakistan have risen from previous years. Pakistan is also a major transit country for precursor chemicals used in the production of heroin and methamphetamines."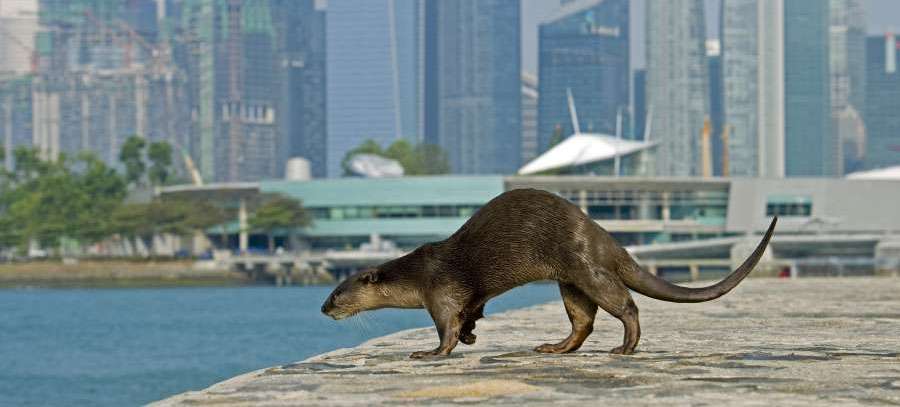 A larger perspective would be to wonder why, unlike Pakistan, Afghanistan's other next-door neigbhbours – China, Iran and Central Asian Republics – are not producers or traffickers of drugs,
Little wonder that Pakistanis are deported in significant numbers for their criminal activities, giving the large majority of their compatriots a bad name in the countries they work.
The News International, February 19, 2018, besides talking of deportation, also talks of illegal migration:
"Reports of deportation of as many as 305,678 Pakistanis during the last three years (January 2014-December 2016) from different countries reflect also on the insensitivity of the government to address the issue seriously.
"Though the Pakistanis were deported for various reasons, a majority of them were illegal immigrants or asylum seekers. Thousands of them were possessing of tampered passports and fake travel visas for the host country. Sadly, another 87,165 Pakistanis were deported during the six-month period of the current year, while the deportations continued in the subsequent months too."
While the Pakistani government is silent and the media is angry, the reader's response in Dawn is full of indignation.