Advertisement

Fatema Paretha is a school teacher turned entrepreneur. A management graduate studied at King's College, London, she left her job at PwC to follow her passion of teaching kids. A  qualified (PGCE from Homerton College, Cambridge)  primary school teacher, after working in an IB International school (International Community School) for over 10 years, Fatema has realised her entrepreneurship.  Today, she wants to make a bigger difference in the world.  Talking to Rahul Laud from Asian Lite news she says, she wants to "Revolutionise the way birthdays are celebrated."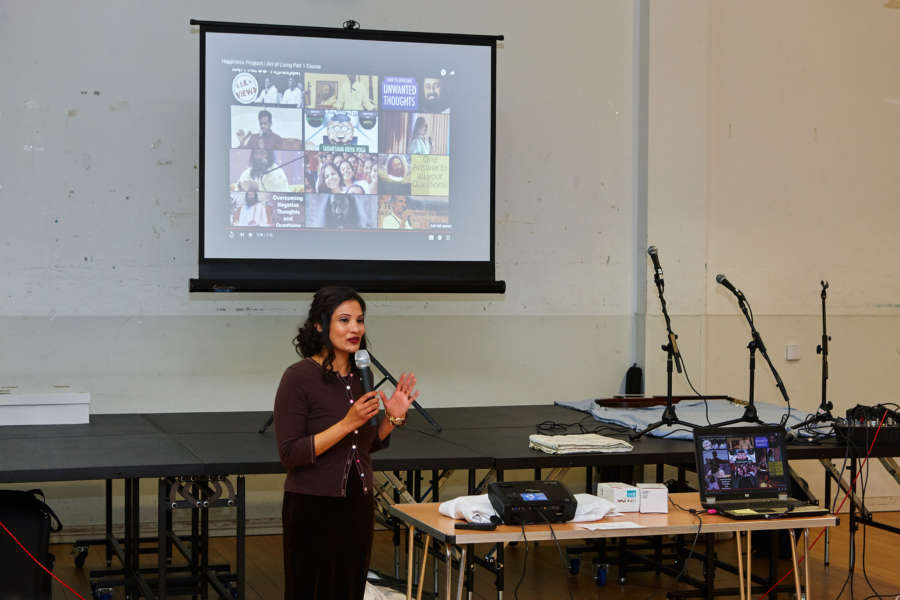 Embarking on her entrepreneurial journey last week at the Chalkhill Community Centre, in Wembley Park, she launched her new concept  Holistic Happy Birthday 
and on the occasion also raised funds for International Association for Human Values project 'Gift a Smile'. Her new venture received huge support from the local community at the Borough of Brent. Attended by over 100 people,from different walks of life and profession, the audience included the Leader of Brent Council Cllr Muhammed Butt and Cllr Shafique Choudhary
Spiritually driven as a volunteer of the Art of Living and environmentally conscious Fatema narrated that her story began "in wanting a different kind of birthday party; one that doesn't involve piles of plastic; one that instead helps the environment; one that can be meaningful and with fun; one that breaks the mould of regular birthday parties and introduces an entirely new way to celebrate!"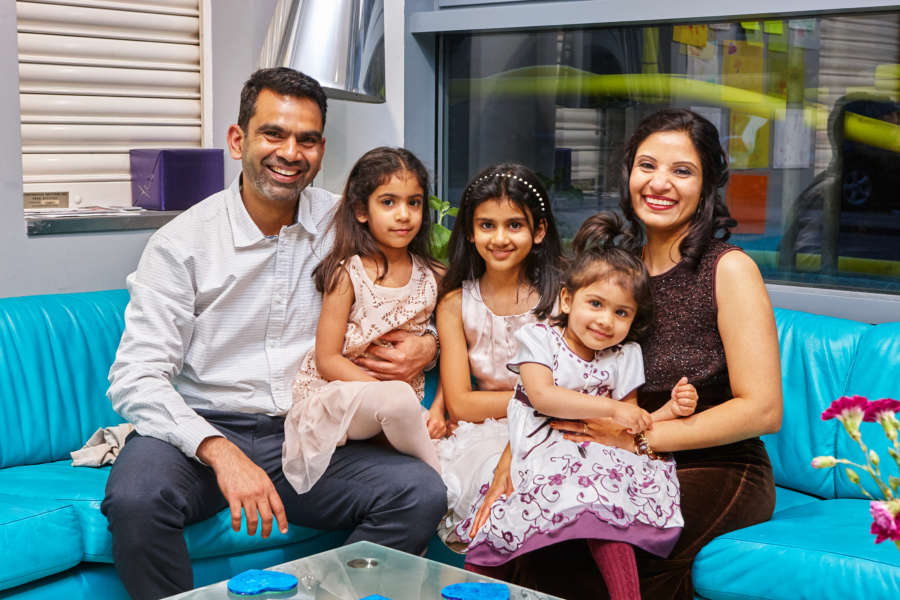 According to Fatema, The concept of Holistic Happy Birthdays is a simple one, She would engage children in fun activities that complement the holistic ethos that the child should believe in her or his self. Fatema passionately argues that "So if you are someone who believes in protecting the environment, using ethically sourced supplies, reducing your carbon footprint, teaching your children the value of looking after their body and well being, then why forget all that when it comes to celebrating birthdays?"
Being a busy mother of three young children and a primary school teacher, she had plenty of experience attending birthday parties.  However, she used to "cringe at the junk food and sugar-laden offerings during the parties, the extra sweets they got as prizes, the disposable plastic dumped in black bin bags at the end, the balloons, tattoos, glitter and the tacky cheap plastic toy-filled goodie bags
given at these birthday parties."
Fatema is convinced today that there has to be a better way to celebrate birthdays – without harming the children and the environment.
She searched for alternatives to the regular clowns and entertainers – someone who was doing things differently but remained disappointed as she found none. Thus her concept of a new birthday party idea was dawned. "The idea of creating a different option, one that allowed the children to have fun, whilst helping the environment, celebrating their habitat, body and mind," she explained.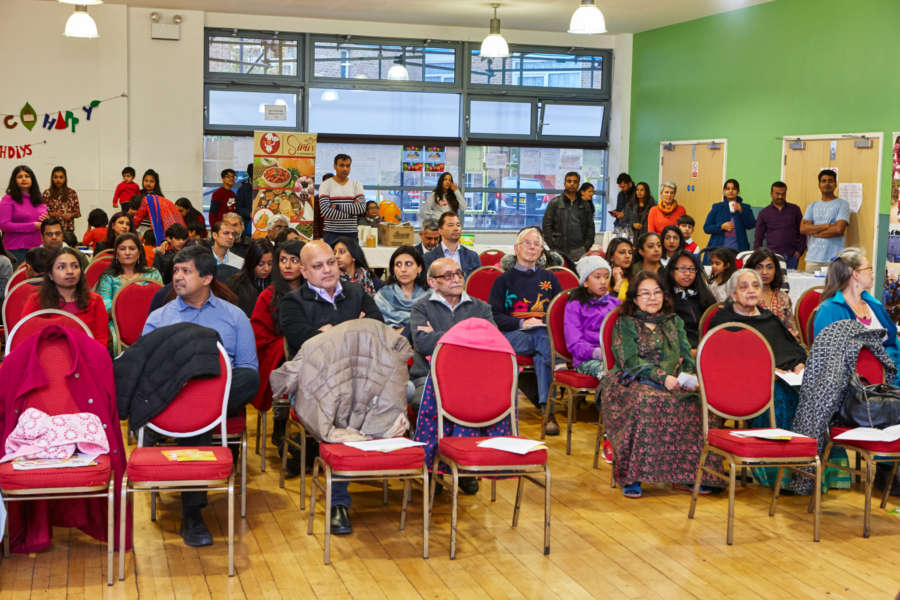 Explaining the concept further she said, "A Holistic Happy Birthday party is a plastic-free party and can be comprised of a combination of various fun activities that support its ethos."
There are three themes to choose from:
1) Art Crafty Party
2) Foodie Smoothie Party
3) Eco Hero Party
This theme of The Art Crafty Party Activities include 
innovative activities that will inspire children and unleash the artist inside them to explore and show their inner imagination. Parents can choose different options to celebrate in this theme. 
​
Sock Puppet Stories is an action-filled storytelling session based around the life of woodland creatures.
Brainforest a Rainforest!is a guided meditation exercise where a calming space is created with meditative music for the children to sit for a few mins and imagine a fantastic world made up of amazing creatures which they will then make a collage of afterwards using different recycled media to represent their very own rainforest.
T-Shirt Tie Ups!
Children are asked to bring along a favourite old t-shirt or vest top which they will convert into a stylish cloth shoulder bag! No sewing required.
Paste and Plant a Pot!
Children design and decorate their own plant pot using the technique of decoupage – pasting on different textures with glue.  Depending on the season they will get to plant seeds in these pots to take home.
The second theme is Foodie Smoothie Party
Children are often not the most adventurous eaters so these activities are designed to introduce new flavours and exciting combinations of healthy ingredients to them in a fun and novel way. This theme also offers options to choose which are creative and healthy. these include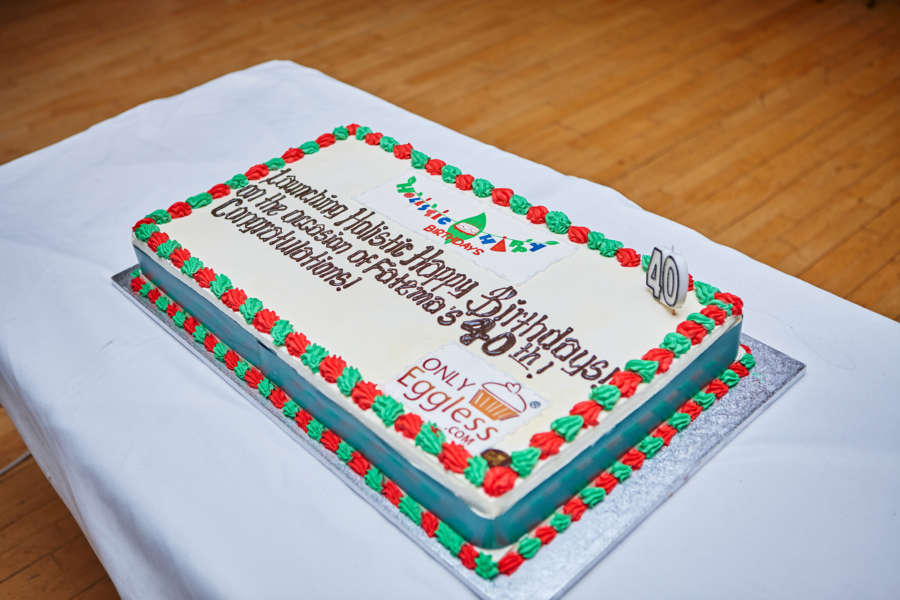 Superfood Surprise!
Children are blindfolded and asked to guess the 'mystery superfood' they are tasting – team points for correct guesses adds to the excitement!
Smoothie Selection!
Children can select from a range of smoothie recipes or select ingredients to make up their own creation, either to drink in party or as a take home using a glass smoothie jar as a present.
Blissballtastic! 
Children will make simple round shapes known commonly as 'blissballs' from a mixture of different dried fruits where the main base is dates and raisins then topped with either coconut or cocoa powder.
Creamy Creations!
Children will get to create their very own body butters and lip balms using organic ingredients blended with pure essential oils.  The recipes are so natural, the end product is almost good enough to eat!
The third theme is Eco Hero Party
These activities are designed to bring out the children's 'I want to save the world!' instinct.  They will get to express how they feel about their environment and show the ideas they have for making their own lives more eco-friendly.
This theme also has a choice to select .
​
The Eco-Adventures of SuperTree!
SuperTree, the local Eco Hero, will be leading an action packed story on how to save the world.
Funky Junky Houses!
Making models of your ideal eco–friendly house with green features such as rainwater harvesting, solar panels etc, all using cereal boxes and various other recycled materials.
Bird Feeder Balls!
Children will be able to make their own bird feeders using readily available natural resources.
Upcycling Challenge!
Children will be asked to bring along an old pair of jeans and shown how to convert this into a stylish denim bag.
Nature Scavenger Hunt!
Children will forage for natural materials with which to make a seasonal collage or bug hotel and learn interesting facts along the way.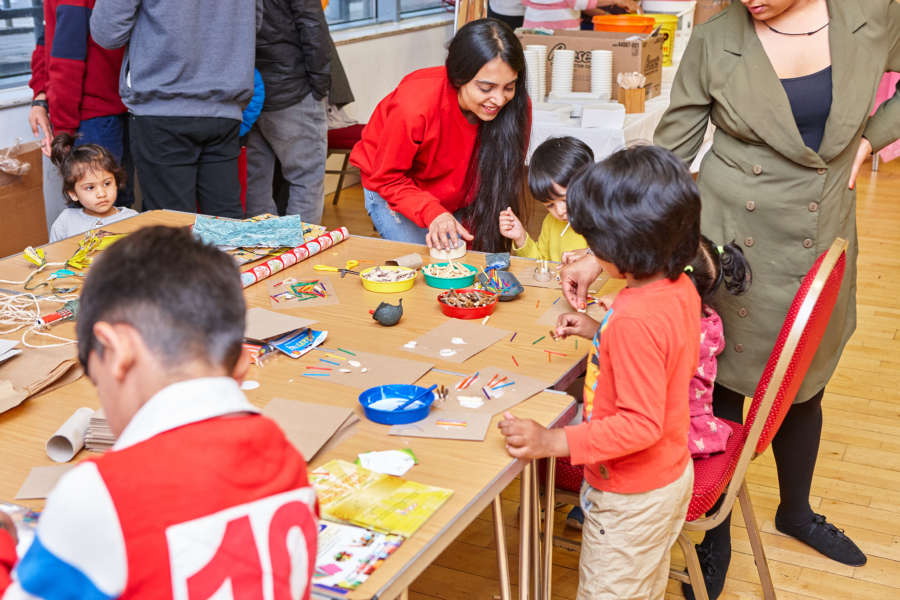 A take-home present for the children attending results from these activities which is an added advantage to the host. Fatema has chosen to Partner with SavingOurPlanet.net charity's N0CO2 project to plant trees and the Happy Planet Project.
She has decided to also partner with OnlyEggless cakes to provide fresh egg free cake which doesn't have preservatives or any hidden nasties. To make her smoothies healthy and to make the purest therapeutic food grade essential oil ingredients she has chosen to partner with doTerra Essential Oils.
As part of the Holistic Happy Birthday, Fatema desires to offer In-School workshops whereby team of professionals would visit a school to delivers workshops in various areas including Ayurveda. 
As her future plan Fatema would offer an 'eco-shop' on her site where customers can buy biodegradable tableware supplies and eco-friendly decorations for parties. Optimistically and enthusiastically she concluded, " I am looking for a grassroots supplier operating in this sector to partner up with." Those interested to host birthday parties with a difference or  develop a business partnership may visit