Advertisement

In a first for the British military, a Sikh and Muslim padre have become part of the Royal Air Force's Chaplain's branch. Flight Lieutenant Mandeep Kaur and Flight Lieutenant Ali Omar open a new era. Padres provide spiritual and welfare support to all soldiers, sailors, airmen and women, and their families. They deploy on operations and aboard ships when they go on long deployments. Padres can also go out on patrols and live on the front line, on hand for when personnel need them…reports Asian Lite News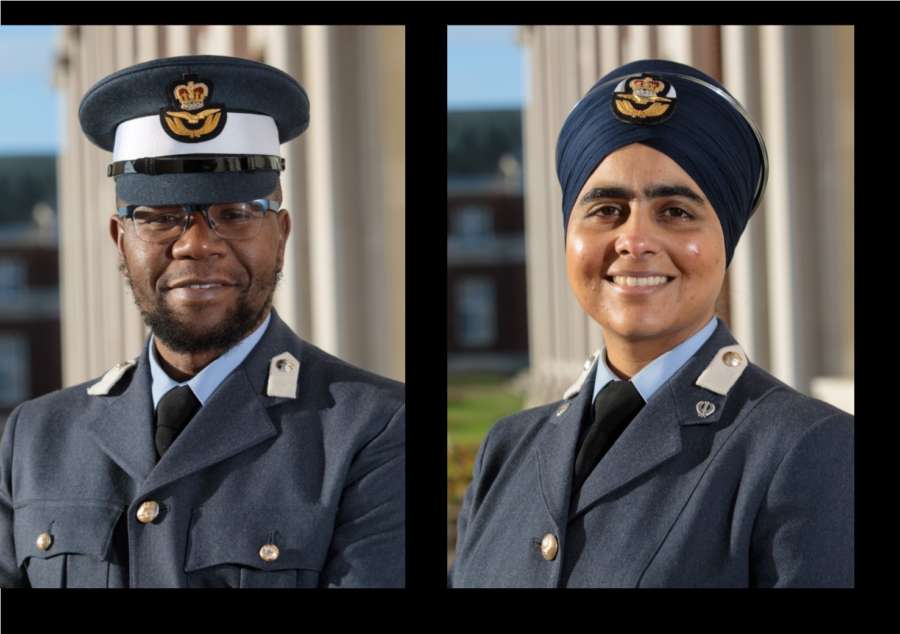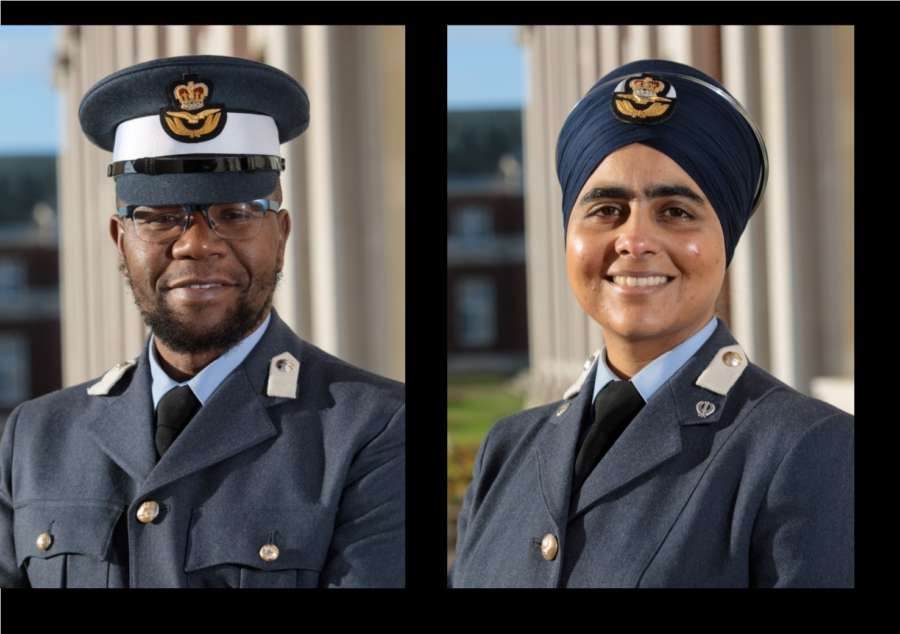 In a first for the British military, a Sikh and Muslim padre have become part of the Royal Air Force's Chaplain's branch. The two padres graduated at RAF College Cranwell on Thursday, after completing reservist officer training.
Padres provide spiritual and welfare support to all soldiers, sailors, airmen and women, and their families. They deploy on operations and aboard ships when they go on long deployments. Padres can also go out on patrols and live on the front line, on hand for when personnel need them.
Flight Lieutenant Mandeep Kaur today became the first Sikh padre. She grew up in the Punjab region of India and was chosen to be a Chaplain whilst studying in the UK for her doctorate in engineering. Whilst she was studying she was selected to be the first Sikh Chaplain and has been working on this role since 2005.
Flight Lieutenant Ali Omar today became the first Muslim Padre. He was born in Mombasa in Kenya and studied for his Masters degree in translation studies at Portsmouth University. Following this he received a Post Graduate Certificate in Education (PGCE) from Oxford Brooks in 2004.
Following the graduation ceremony, Chaplain (Flight Lieutenant) Ali Omar said: "My role in the RAF as a flagbearer of the Muslim Chaplaincy will see me work with the RAF Chaplaincy branch to negotiate and establish the place of World Faith Chaplaincy within the RAF.
"An overdue and exciting venture that will see me work side by side as a commissioned Muslim chaplain along colleagues from different faith. I am not sure of my posting at this stage."
The Ministry of Defence recently launched a new diversity strategy to increase diversity and inclusion across the armed forces. The strategy will ensure that diversity and inclusion is a major part of all of the department's work, including workforce policies, culture and behaviour. The strategy, 'A Force for Inclusion', will ensure that diversity and inclusion is a major part of all the Department's work, including its workforce policies, culture and behaviour.
The RAF Chaplain-In-Chief, the Venerable (Air-Vice Marshal) John Ellis added: "It has been a wonderful joy to welcome five new Chaplains today, representing the diversity of British society into the Royal Air Force Chaplains' Branch and to celebrate with them and their families. It has been an absolute privilege to welcome our first Sikh and Muslim commissioned Chaplains into the Royal Air Force and I look forward immensely to working with them into the future"
It sets out what kind of organisation the MOD wants to be in the future: inclusive, representative and a force for inclusion. The department is committed to delivering a more inclusive culture and a more diverse workforce at all levels and this renewed strategy looks much further ahead and is underpinned by goals that are more clearly defined.