Advertisement

Following his phenomenally successful series exploring the railways of Britain, Continental Europe and the USA, Michael Portillo is back with Great Indian Railway Journeys. This captivating new series sees him embark on a fresh adventure taking to the tracks of one of the world's largest and most spectacular rail networks.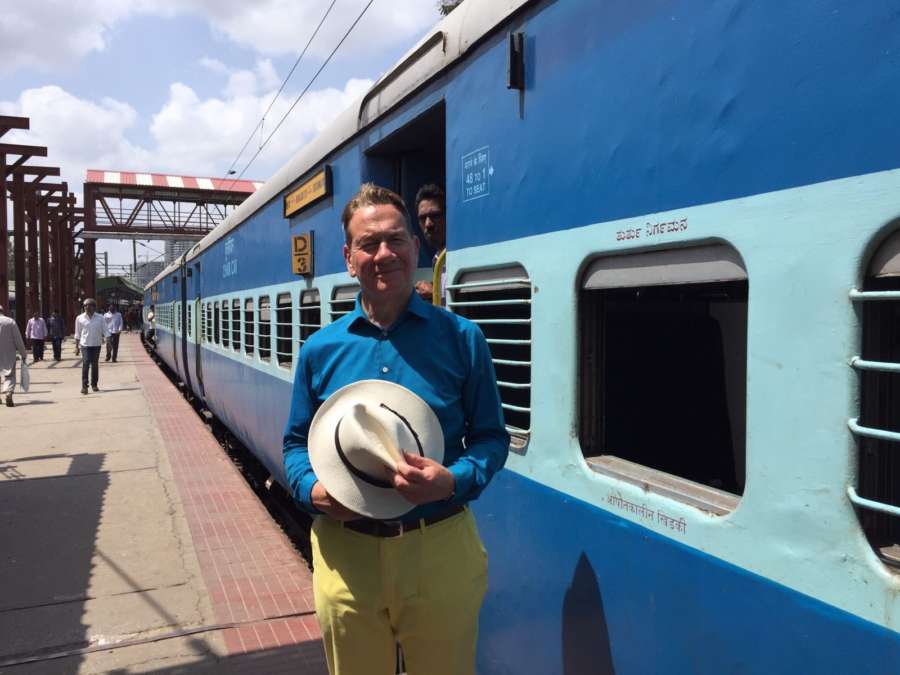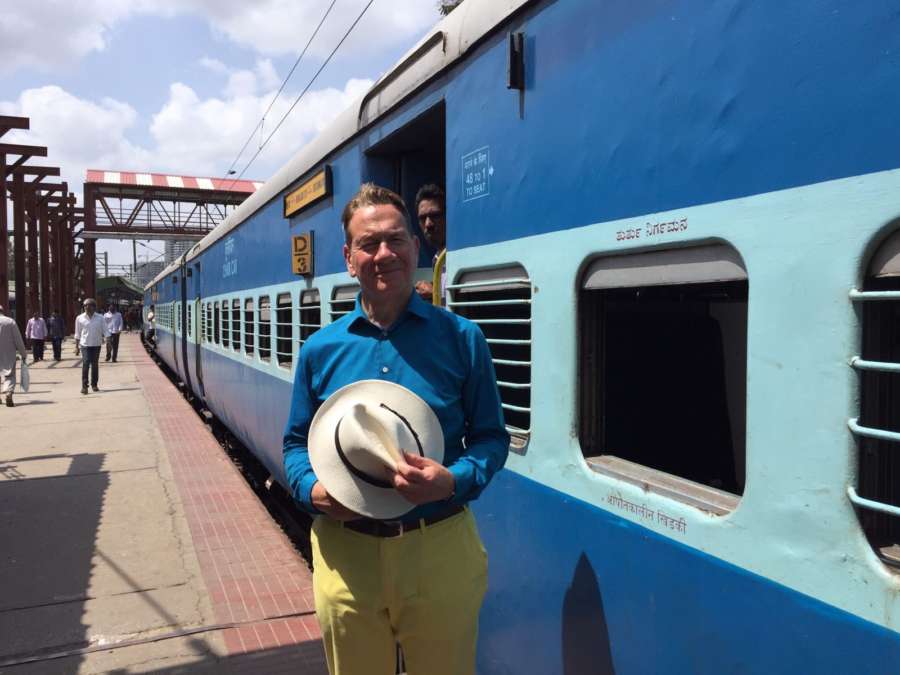 Steered by his 1913 copy of Bradshaw's Handbook of Indian, Foreign and Colonial Travel, Michael experiences the thrill of Indian rail travel as he journeys through an extraordinary landscape of majestic mountains, scorching deserts and plains watered by holy rivers! He encounters Maharajas and Mughals, explores ornate palaces and golden temples and learns of the role that the rail network plays in India today.
Across four extraordinary journeys Michael uncovers the history of India under British imperial rule, the crucial role the railways played, and charts the movement towards independence for hundreds of millions of Indians – who now live in the largest democracy in the world.
The series is now available on DVD following a hugely successful airing on BBC Two.
DISC ONE
 Amritsar to Shimla
Travelling the routes used by millions of migrants during Partition, Michael helps to feed thousands at the world's largest free kitchen. He gives his trademark colourful wardrobe an Indian twist and rides the epic Kalka to Shimla hill railway in the foothills of the Himalayas.
Jodhpur to New Delhi
Michael embarks on a stunning journey from the Thar Desert in Rajasthan to the Indian capital, taking in desert landscapes and dazzling historic palaces.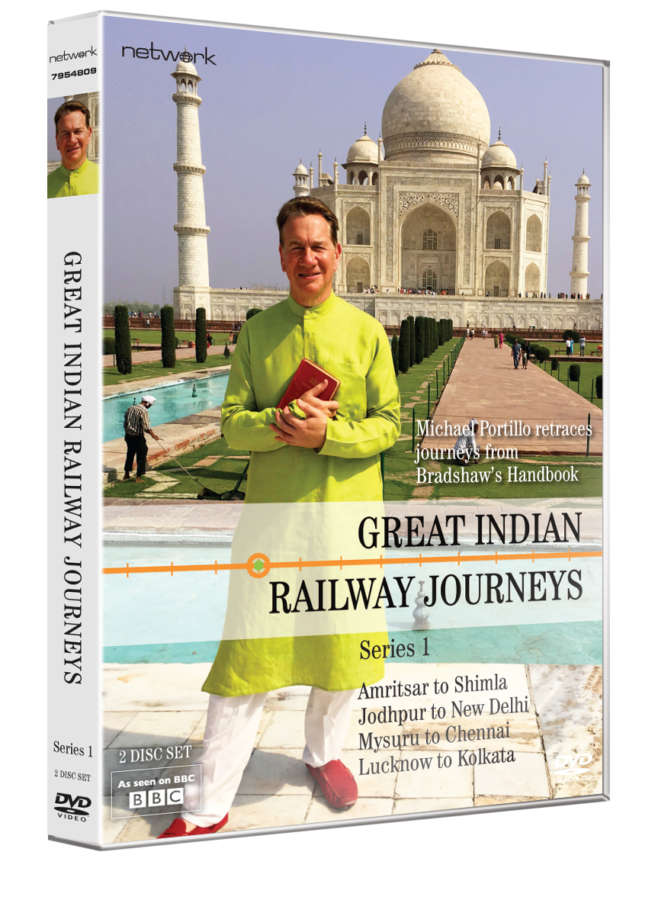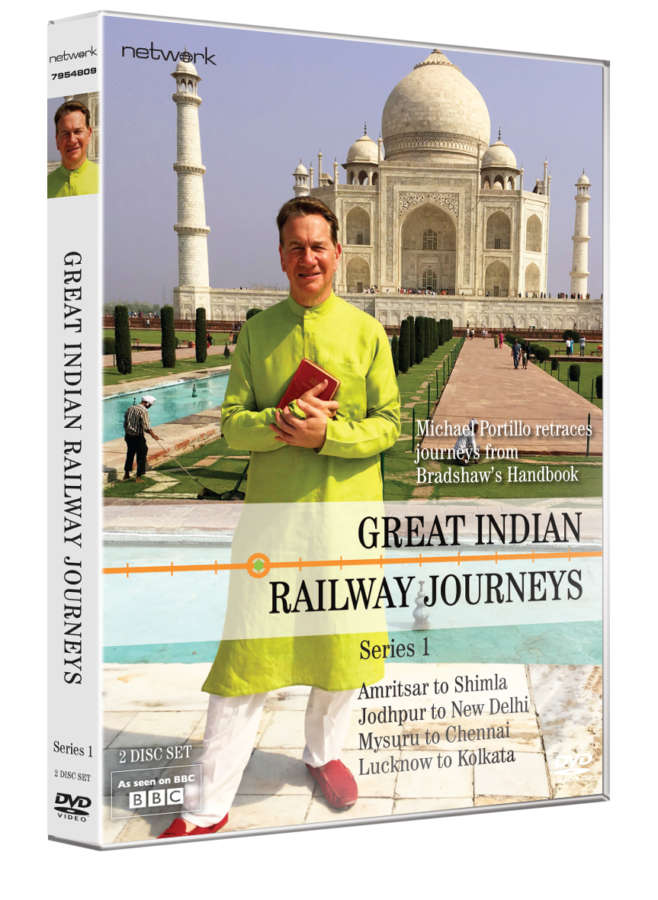 DISC TWO
Mysuru to Chennai
Michael journeys through the modern south Indian states of Karnataka and Tamil Nadu, from the former princely state of Mysore to the first stronghold of East India Company in Chennai, formerly Madras.
Lucknow to Kolkata
On an epic journey from Lucknow in Uttar Pradesh to Kolkata in West Bengal, Michael charts a course through India's history from the days of The East India Company to the dawn of independence.
Release Date:   30th April 2018
DVD RRP:          £19.99
No. of Discs:     2
Running Time:  236 mins (approx.)