Advertisement

IIW She Inspires Awards night celebrated at the Houses of Parliament, London hosted by Honourable Mr. Virendra Sharma MP (Southall & Ealing)….reports Asian Lite News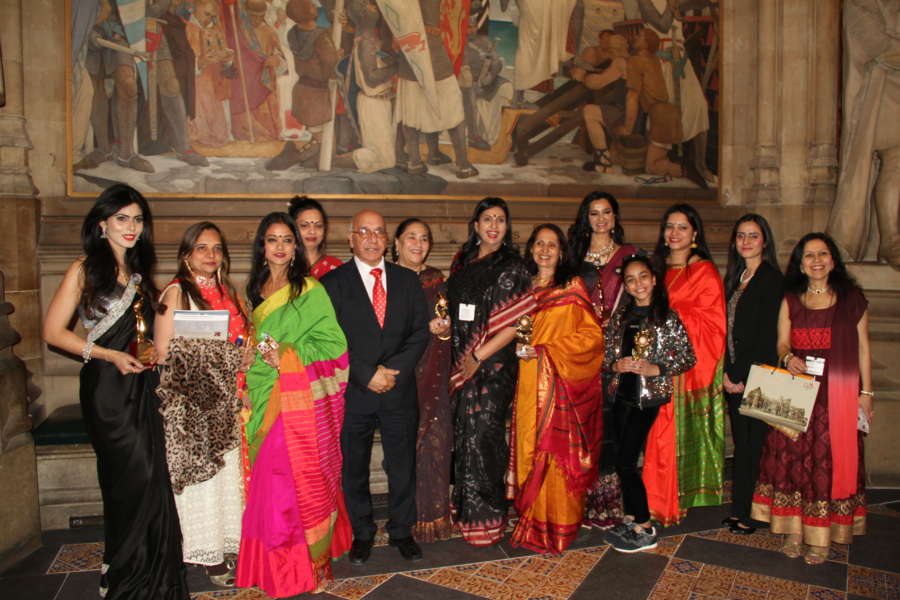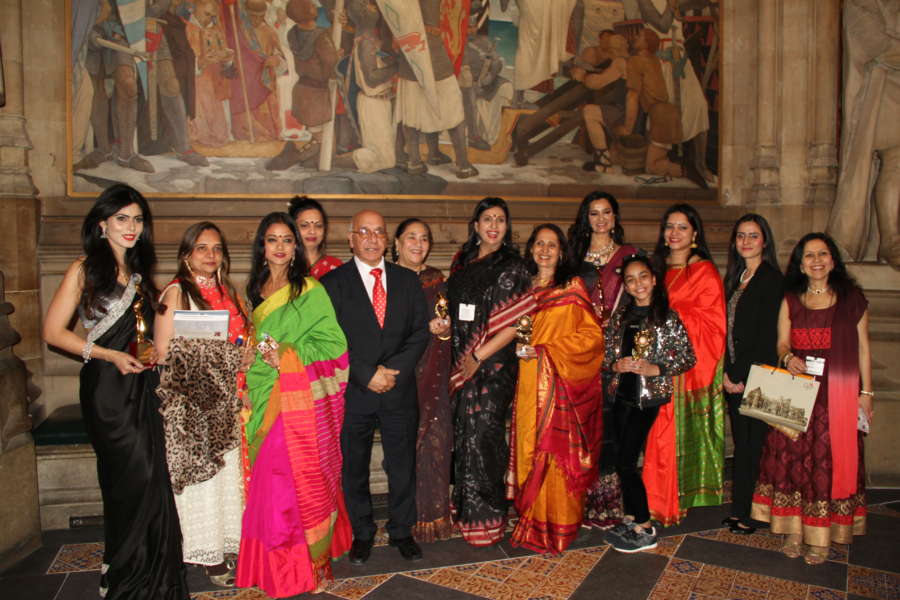 The ceremony started with an inspiring story from Ms Rashmi Mishra and Ms Richa Kalra, founders of IIW (Inspiring Indian Women). The ceremony was attended by distinguished guest like Lord Meghnad Desai, Ms Seema Malhotra, Ms Reena Ranger, Ms Rehana Ameer, Ms Mira Mishra Kaushik, Ms Krishna Pujara, Ms Shasirekha Rajan, Ms Poonam Patnaik, Ms Trupti Patel, Ms Purnima Rawal, Ms Lakshmi Kaul, Dr Erica Haag, Dr Arpita Ray.
IIW She Inspires Awards 2018 – Winners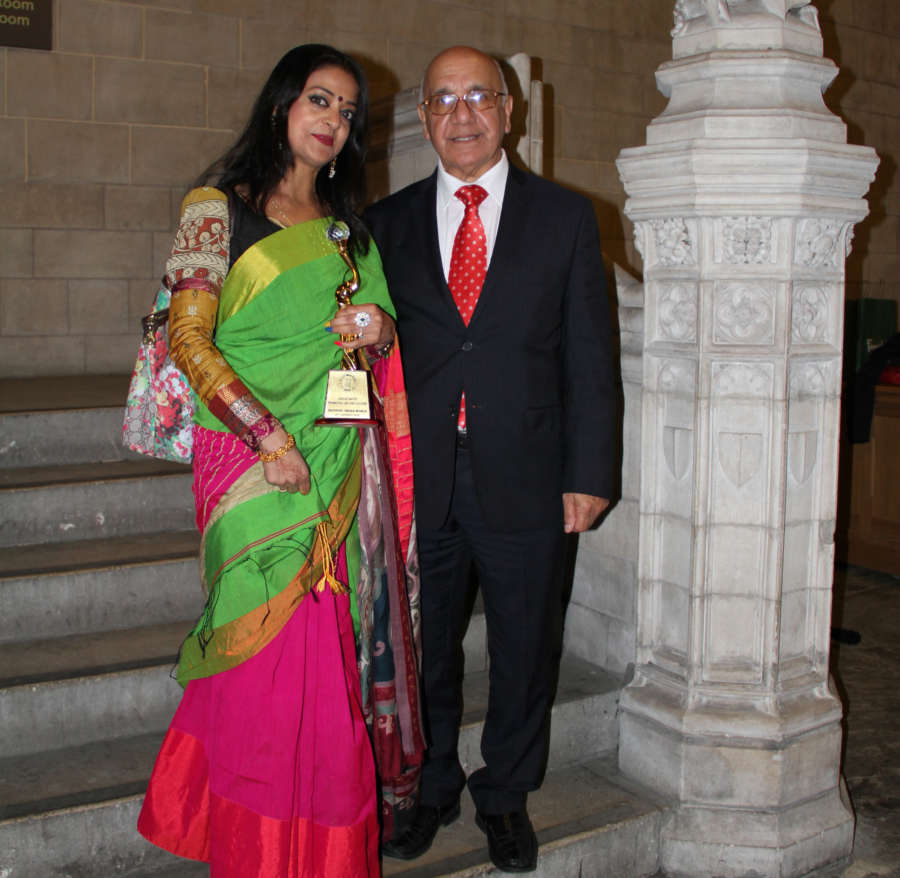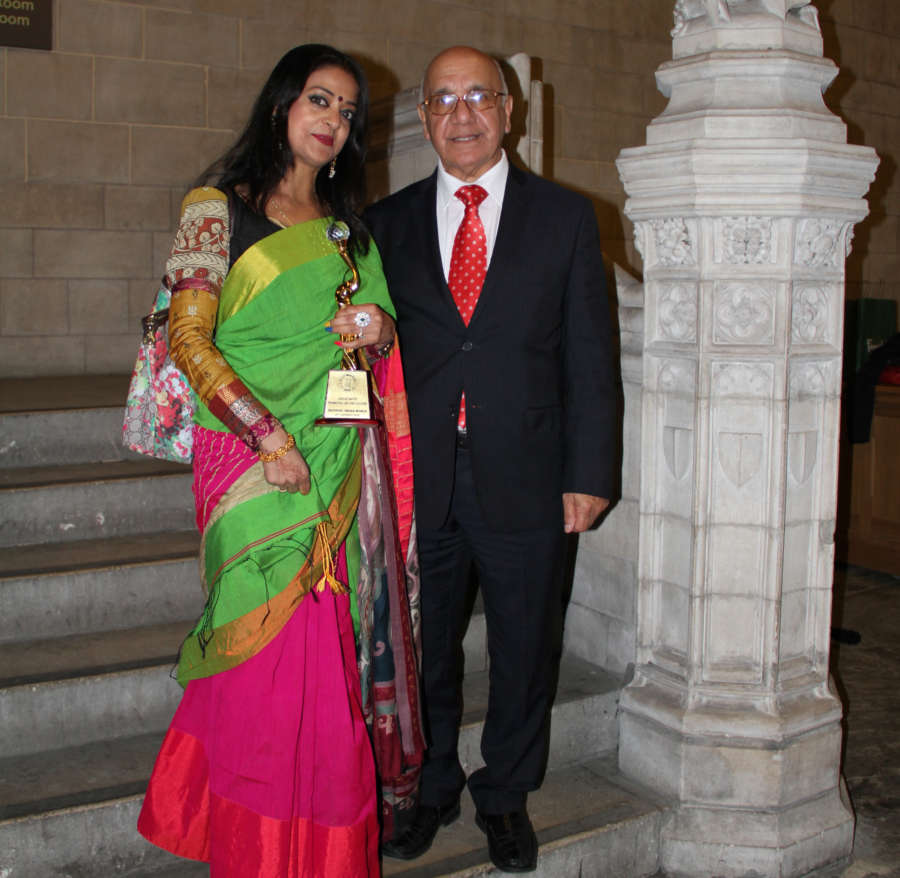 Bright Artist (Promoting Art & Culture) – Arunima Kumar – is award winning Kuchipudi Dancer, Teacher & Choreographer. More than 1000 performance in over 50 countries. She Inspires as a mentor to more than 100 dance artists worldwide. She holds a Masters degree from London School of Economics, BA hons Economics, National Gold Medalist in Pistol Shooting, Acting and Modelling Assignments
Community Spirit – Neelam Kumar – Impressed by Neelam Kumar 's book, (Twice survivor from cancer)"To Cancer With Love-My Journey of Joy" two Indian icons, legendary industrialist Mr Ratan Tata and Mr Amitabh Bachchan offered her funds to enable her to write India's first Graphic Novel on Cancer. She used the funds to write not one, but three books on Cancer. #SheInspires the society with a "vitamin shot of joy" through her hope-filled books. She is always a call away for any adversity fighter who needs her brand of joyous encouragement. Her Counselling sessions soothe countless agitated people. Currently, she is a Life Skills Coach at RN Podar School.
Ms Futuristic (Thinking Ahead) – Dipika Jha Sawhney – is Empathetic, Intelligent, Kind and driven to Succeed. She Inspires by creating 2 successful multi-million pound start-ups and later went to Cambridge to pursue her MBA. She was the only "mother of two" student in the program, she went ahead to win the "Global best and the brightest MBA" awards among many others and one of the rising stars at Amazon now.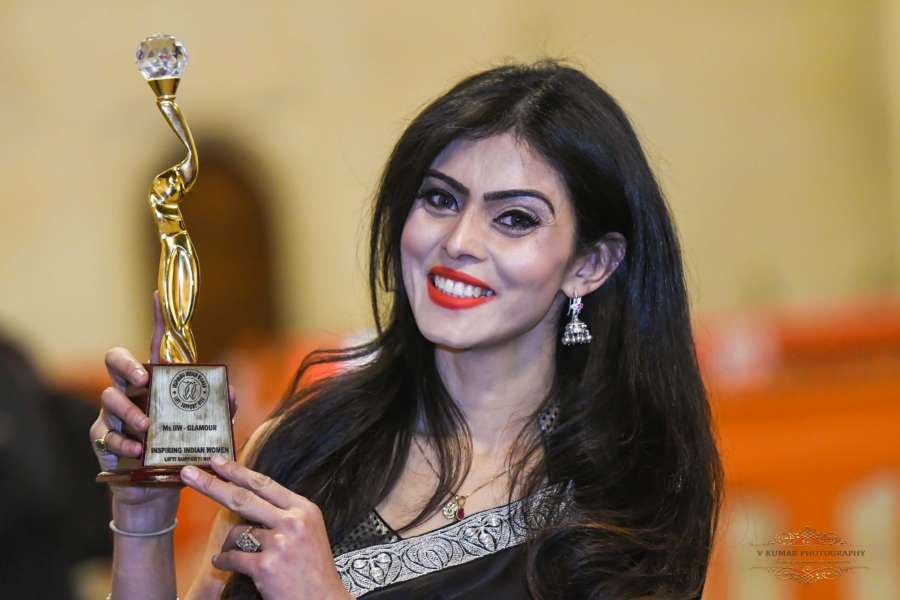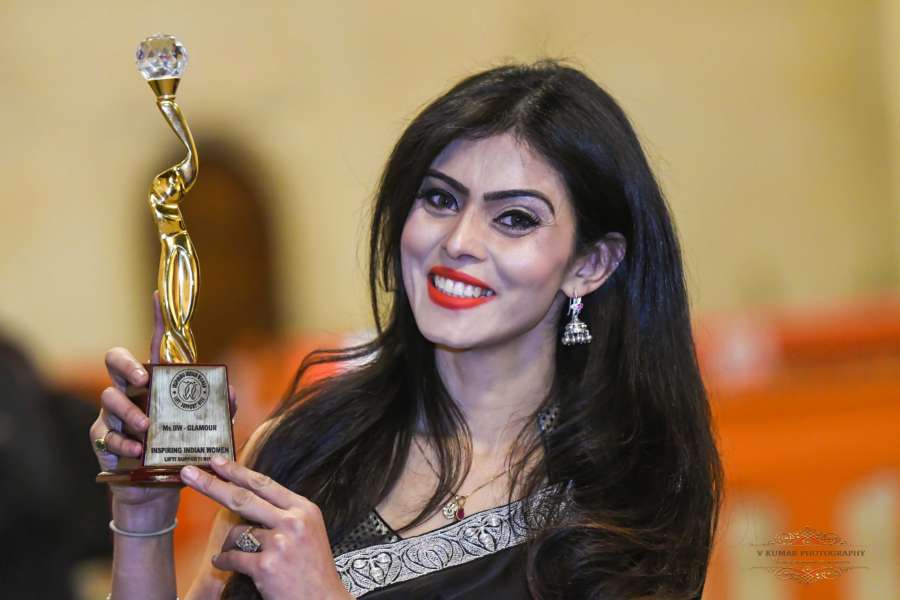 Ms IIW – Glamour – Anisha Safaya – converted all her hardships into opportunities and opportunities into success. She Inspires by promoting J&K culture and charitable activities. As "Mrs India Universe 2017" she follows strict fitness regime in her daily activities with healthy eating and cooking. She has become a role model for young children and adolescents by teaching them dancing skills, health and fitness.
Ms Intellectual (Intelligent) – Juuhi Rajput – has been selected as 'Future Energy Leader' in the year by World Energy Council- A UN accredited global energy body based in London, UK. Within 2 years of her involvement, she was elevated to the position of Member of FEL Board- World Energy Council which is a steering group of ten top performing and engaged young energy leaders- making her the first Indian woman to achieve this honorary position. She Inspires by making a significant contribution in educating and empowering 100 young global energy professionals selected from 90 countries and is helping, shaping, inspiring and growing energy leaders of tomorrow making them capable of solving the world's most pressing challenges regarding energy and sustainability.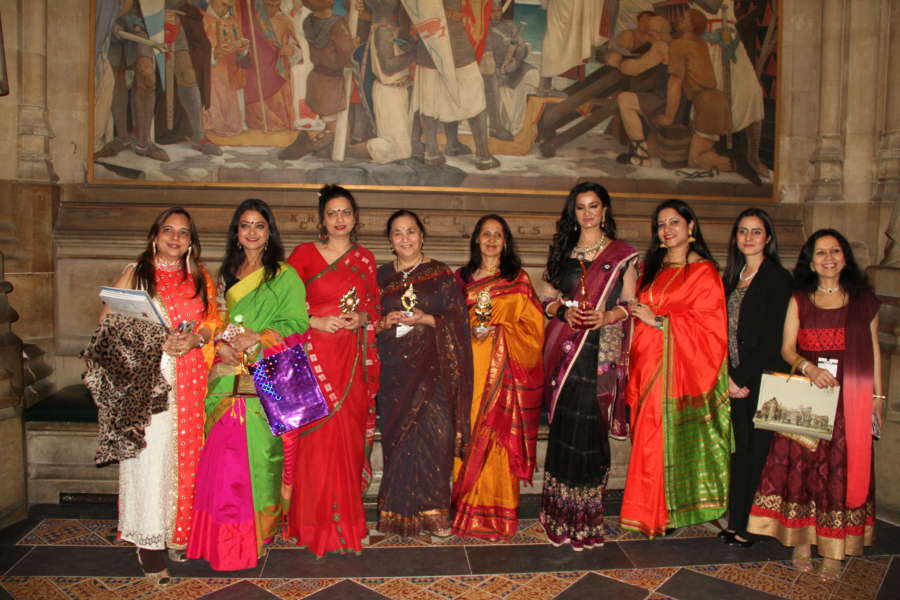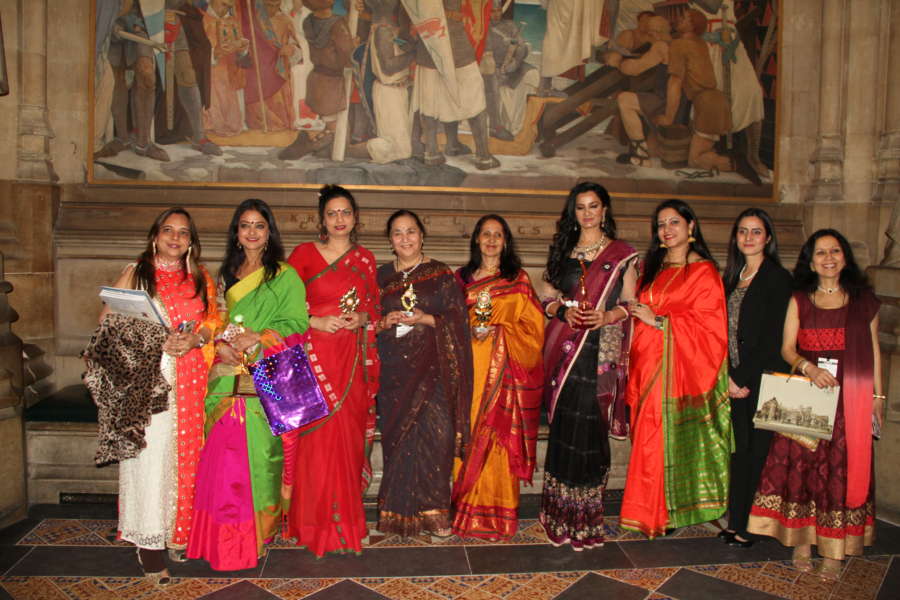 Power Woman – Naina Bhattacharya – is the co founder of Deloitte Women in Cyber network in UK and has led a team of men and women in delivering a flagship diversity event for inclusion of women in the field. She is the founder of Deloitte Women in Cyber EMEA and scheduled to lead the first ever international leadership summit this March in Belgium. She Inspires by promoting Women in Cyber in EMEA and mentoring 8 European countries in the first tranche to setup similar initiatives.
Promising Ms Cool – RJ Ashwini Deole Kinhikar – is an Enthusiastic, Positive, Friendly, Determined person. She Inspires as a RJ Radio presenter and spreads awareness and raise issues related to society. As a presenter she gives back positiveness and happiness through her shows. Through entertainment, as a medium she bring smiles on peoples face. Keep Smiling and Inspiring always.
Remarkable Mentor – Anju Wadhwa Narang – closely works with members of parliament both in the UK and in India. She Inspires as a mentor, personal skills and development tutor. She has also received an outstanding award from fostering agency, She loves and inspires others to play cricket and be a police cadet.
Special Mom – Sunny Angel – is a brave and courageous warrior and survivor. Sunny Angel's story WINGS is to help others suffering in silence and injustices. She is a Reiki Grandmaster healer, an author, speaker and shoots in competitions. She sold her motorbike to self publish.
Spirited Fighter – Shalini V Bhargava – is an inspiration, a role model to other women for her inner strength, who despite having faced continuous challenges as a single parent and a few pound in her pocket she never gave up. Shalini is now a practicing solicitor with 17 years of experience in the legal field and a business woman, a proud owner of a law firm.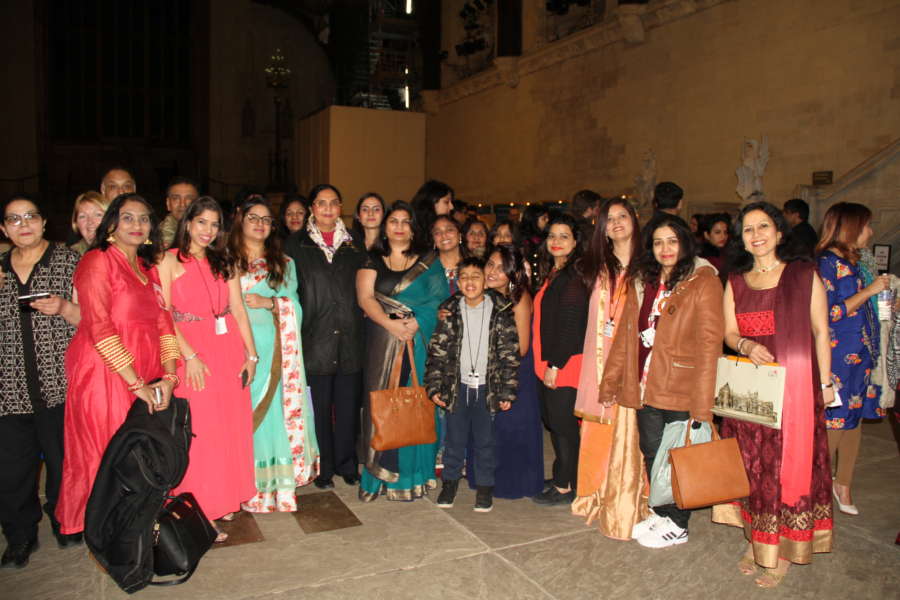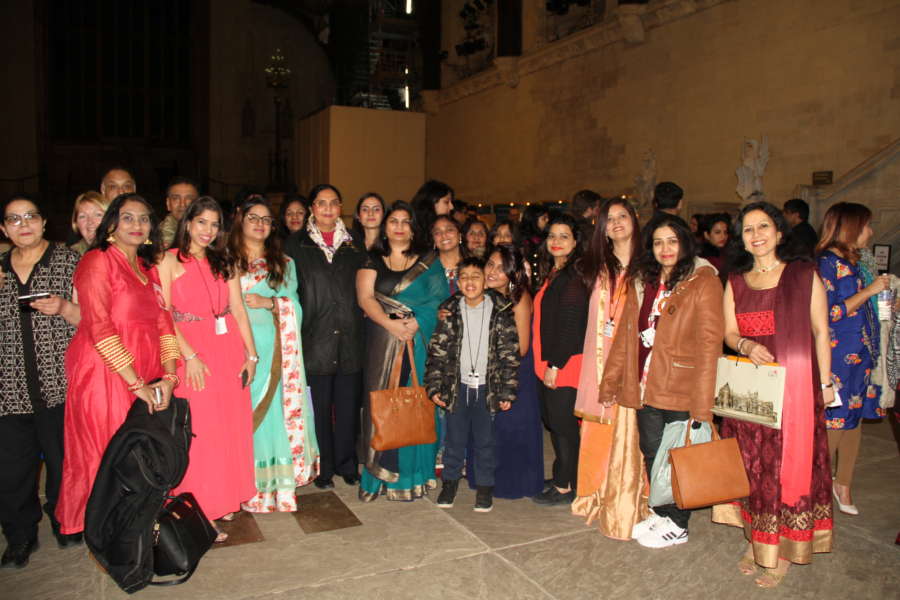 Young Entrepreneur – Manasi P Adholiya is an Entrepreneur and Founder of 2 companies. Both her companies are helping the consumer & business community by making life easy as well as entertaining with full of happiness, culture. She Inspires by believing in simple living high thinking.
Young Star – Dr. Swetavalli (Sweta) Raghavan – is a founder at Scientists & Co. Sweta's contributions to education in the UK are immense and varied. She Inspires through Scientists & Co.'s flagship programme, by helping more than 90 students from disadvantaged backgrounds in a short span of a year, Her aim is to help improve student life and achieve research excellence.
Popular Choice – Dilini Seneviratne – has worked with Sri Lankan Government and also interviewed by the BBC Asian Network for her Kandyan dance. She Inspires by being just 23 year old Kandyan dancer and starting Thaala, UK's first inter-university classical annual dance competition 2015.
Three Joint winners for Popular Choice by Most Popular Votes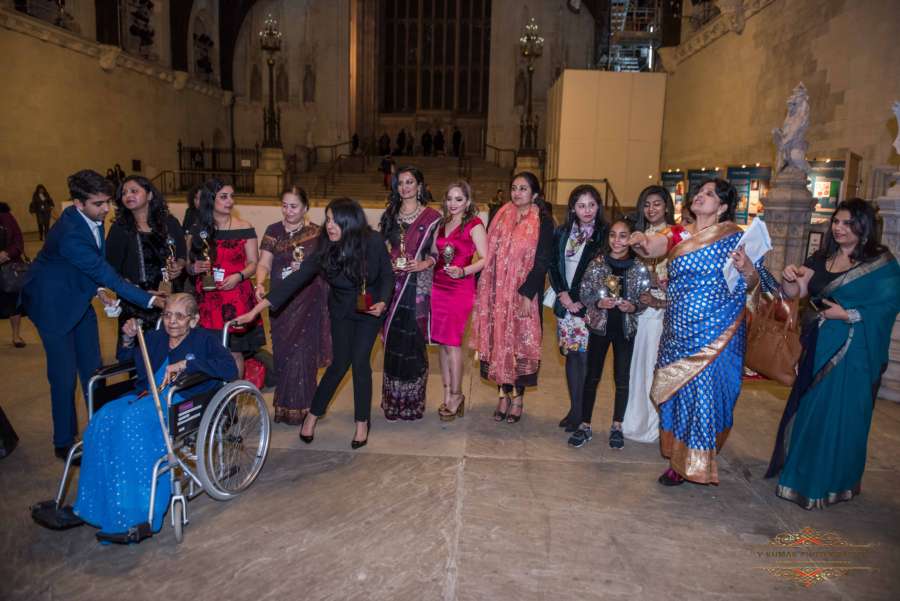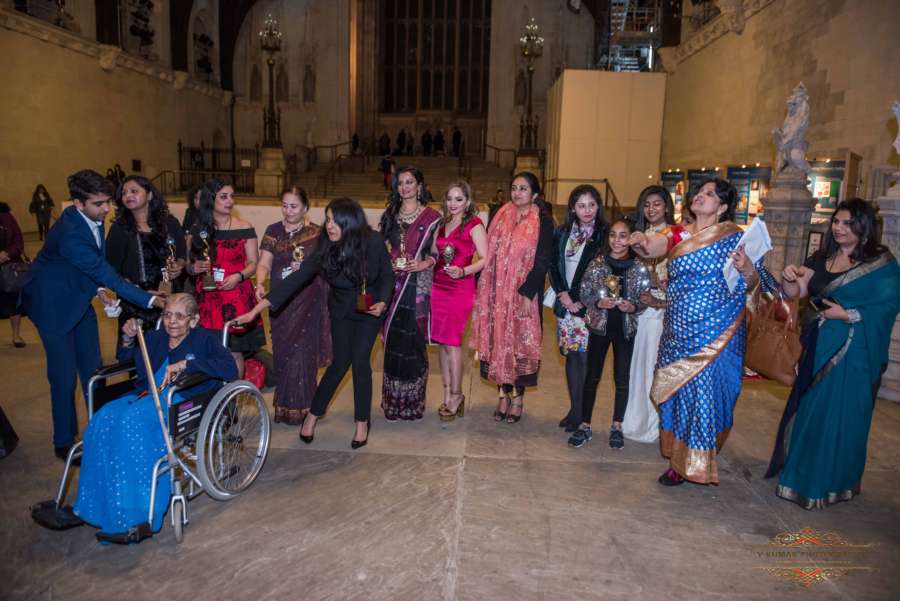 Shinjini Thakur – through her Kalamkari and Gond art, tries to revive the rural/folk art that is losing its sheen in the modern world. Shinjini's work has also been featured on TV and magazines in London and her work is noticed by Victoria & Albert Museum. Her art has been exhibited in The Bhawan, Nehru Centre and it is soon going to be displayed in Victoria & Albert Museum. Her art workshops and exhibitions have also been featured in local television in London. She Inspires others to fulfill their dreams and maintains balance with her professional life, personal life and passion for art.
Rachanaa Jain – is a Author, Holistic Coach, Beauty Queen, Reiki Master and has been featured in many press around the world. She Inspires Empowers, educate, enlighten people and help them turn their dreams into reality.
Geeta Sharma – is a Hindi and Punjabi language Teacher. She teaches to more than 1000 students in the UK, the Metropolitan Police. She Inspires as a Role model, motivates to think about your own potential and strength and to explore the world of hope. She also organizes Hindi Language Show for Kids and Adults, Cultural and other Language programs.
Token of Gratitude: Shri Virendra Sharma, Purvi Thakkar (Hangover Media), Priyanka Kanvinde & Seema Agarwal
Smt Dharma Dubey Special Awards for age 60+ nominations
Mrs Kishwar Desai, nominated by husband Lord Meghnad Desai. Mrs Desai has done outstanding contribution in creating the Partition Museum in Amritsar. This is the first Partition Museum in the World.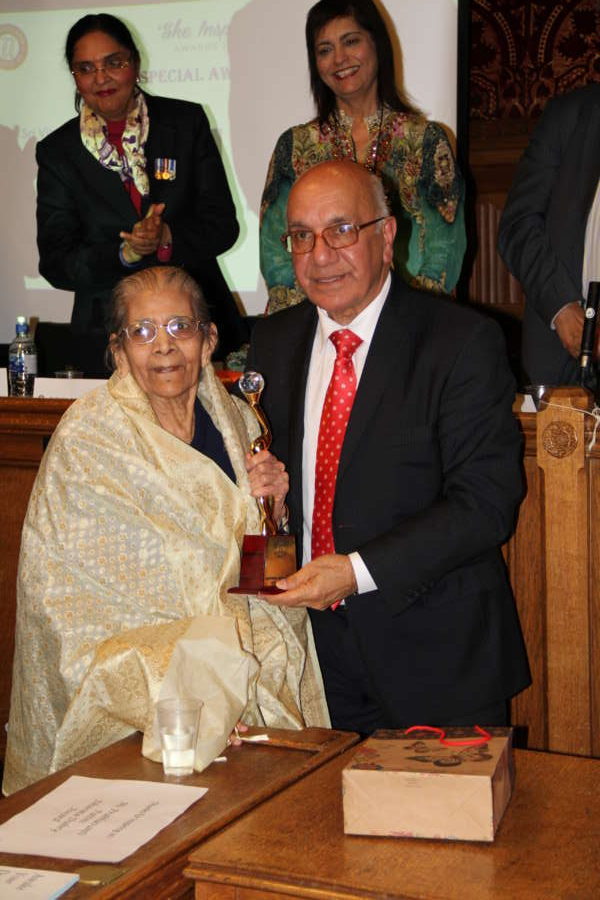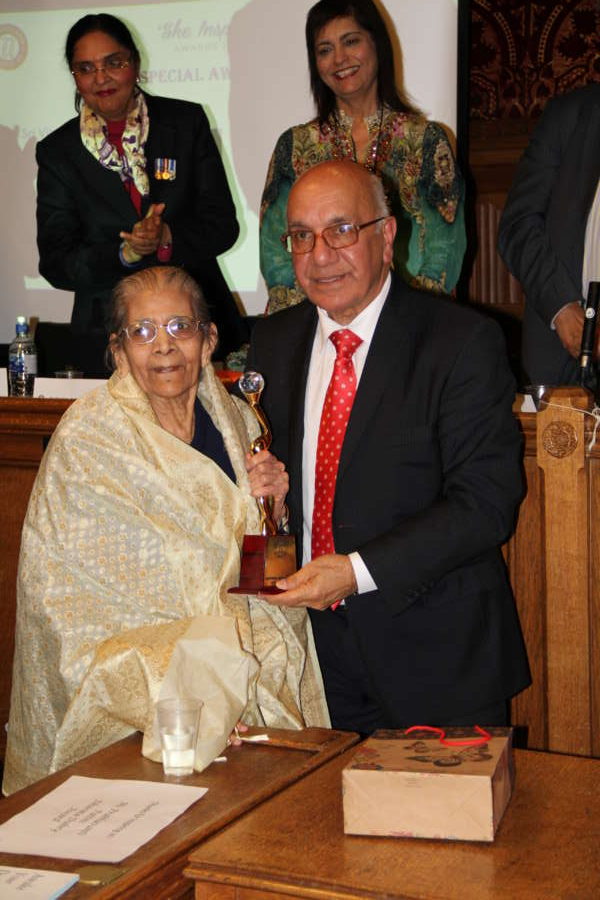 Ms Prabhavanti Pattni, nominated by daughter Ms Kirti Soni. One of the biggest contributions in few refugees life by giving them shelter in their own house when she herself was a factory worker living with her 3 children. Thereafter she has been spending time talking with troubled souls and help them overcome with their problems. Her selflessness of taking people into her home free of charge, for unlimited lengths of time, with no strings attached, has helped a Ugandan, Asians and others families from India and Africa life a better life in the UK.
Ms Meena Patel, according to the daughter, when Meena's husband suddenly passed away from a heart attack after years of heavy smoking, she was left devastated and shocked. In this time of adversity, this 60 yr old grandmother rose like a Phoenix to take control of her life, and decided to run 26.2 miles in the London Marathon to raise awareness of heart disease. This was a first in the local community and people were amazed at this elderly Indian homemaker. She inspired the community into action, educating them & propelling them into improving their own mental & physical health.
Ba Sri Vijyaba C Jadeja, nominated by son Mahendra Singh Jadeja. He says, being the only son with 4 sister his mother never stopped for doing anything. In his college days as senior officer of NCC was selected from Gujarat taking part for Paratrooping, but his mother never stopped him in doing so, in fact she was proud of the son, that it will benefit the county.
Ms Sudarshan Vyas, nominated by husband Mr G.B Vyas, he says she is very patient and intelligent. She knows the importance of passing on good values to the next generation and is also a very good cook. Never says no to her children or grandchildren. She is always ready to help everyone.
Special Mention: Rupa Shah, Twinkle Jaiswal, Saritha Choudhary, Monica Mendiratta
Special singing performance by Twinkle Jaiswal, Ms Shweta Dhall and a fusion dance performance by Ms Kavita Gupta.
The hall was full and there was a lovely atmosphere. Everyone was happy and showed what community and love is truly about. What a lovely way to celebrate International Women's Day.