Advertisement

There are 450 million Internet users in India, and so it's an exciting time to be in the Asian country which has been on the radar for everyone at the video-sharing platform YouTube for the past two years, says Marc Lefkowitz, Head of YouTube Creator and Artist Development, Asia-Pacific…reports Asian Lite News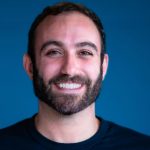 "India has been on radar for everyone at YouTube for the past two years. It is an incredibly exciting time to be in India. The growth we have seen here is absolutely astounding. If you look at the numbers for India alone, it's far outstripping a lot of other countries.
"There are 450 million Internet users in India which is an incredible number. As many as 390 million are active Internet users and we see continued amount of growth here," Lefkowitz, who was here, told IANS in an interview.
Back in 2014, Google-owned YouTube was centered on the big Indian cities Delhi and Mumbai.
"Over the last two years, we have seen growth outside Delhi and Mumbai. We are seeing huge diversification of content. Initially, we thought that English and Hindi were major languages, but we are seeing growth in content in languages like Bengali, Tamil and Telugu.
"Interesting and unique content are coming out of areas that are outside of main cities."
The amount of content uploaded on YouTube has increased a lot.
"We have seen a huge increase. It would take 100,000 years for you to be able to watch all of that content. Tremendous amount of content is uploaded in India," he shared.
What kind of content is the most popular?
"We are seeing comedy, music and cooking. This year, we are seeing people are focussing on health, exercise and fitness. There are new verticals like do it yourself and helping people," said Lefkowitz.
Earning big on YouTube still remains a challenge for content creators.
"I think because of the explosive growth in India, it takes time for advertisers, market to catch up, but we are incredibly committed to YouTubers. We are investing a lot on alternate monetisation," he said.
Having Pop-up Space is one way to help them.
"Part of having pop-up spaces is to help the rest of the communities, advertisers and marketeers understand that not only we have invested on creators but these creators have enormous amount of watch time on the platform," said Lefkowitz, who was here for YouTube's second Pop-up Space in India, and the first in Delhi-NCR.
But the company has become stricter in terms of monetising.
According to reports, last year advertisers dropped YouTube after advertisements showed up beside inappropriate content.
"It is important for us to keep an eye on the platform. We want to make sure that the right creators are the ones who are monetising on our platform. We take this incredibly seriously and we are constantly evaluating, tweaking and making changes to make sure we understand the content that is on our platform better.
"We have become more strict in terms of monetising. We want to make sure the right ads are shown on the content that advertisers want them to show up on."