Advertisement

India has the potential to be a leader in the Blockchain revolution, Canadian expert Bob Tapscott said in Kerala…reports Asian Lite News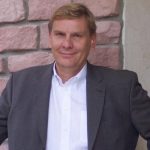 "When I was working in Silicon Valley, it was staggering to see the percentage of products created by people in India that has perfect ecosystem getting ready with talent and skill.
"Considering the talent in the country, I can clearly say India has the capability to lead Blockchain revolution," said Tapscott at the "BlockHash Live 2018" summit organised by the Kerala Blockchain Academy (KBA) here.
The three-day event offered an opportunity for the global businesses in Blockchain to look into expansion of their operations in Kerala as well as across the country.
"Canada is aspiring in this field while Switzerland has taken the lead in crypto but not necessarily the lead in Blockchain revolution. In terms of knowledge, capability and technology, India is in a position to lead," Tapscott stressed.
He, however, said Blockchain would not eliminate jobs in the future.
"Instead, it has the potential to eliminate unnecessary intermediaries and making organisations more efficient. In fact, it's a job creator. In case of Artificial Intelligence (AI), drivers are working in warehouses and working as cooks as AI technology eliminates jobs," the expert emphasised.
Xx
Nissan Opens Hub
Nissan opened country's first global digital hub at the Technopark campus at Thiruvanathapuram.
Nissan currently has employability of 300 professionals, which will be ramped up to 500 by the end of this financial year, and has plans to scale up the employee strength to 1,500 in the next two years, according to the company.
Inaugurating the facility, Chief Minister PinarayiVijayan said: "Nissan coming to Thiruvananthapuram marks the beginning of a new era for Kerala IT. We will do our best to ensure Kerala proves to be Nissan's second home after Japan."
This centre at Technopark will be the first of kind in a number of software and information technology development centres in Asia, Europe North America and Latin America.
The hub will allow Nissan to provide application portfolio management, best-in-class user experiences, product development capabilities, data science, cyber security and connectivity as the automotive industry evolves, with growing use of autonomous, connected and electric vehicle technology, a company official said.
Speaking on the occasion, Union Minister of State K.J. Alphons said the government of India is keen and proactive in supporting investments in technology sector and that has contributed to Nissan's decision to set up their first Global Digital Hub in India.
Kenji Hiramatsu, Ambassador of Japan to India, said, "Japan-India relations have never been as strong as they are today based on the trust between our two prime ministers.
ace During Prime Minister Modi's visit to Japan in October, both governments agreed on digital partnership and the cooperation in the field of IT. I hope that this partnership helps to drive forward the future of innovation, technology collaboration and talent sharing between our two great nations." said Hiramatsu.
Thiruvananthapuram Lok Sabha member Shashi Tharoor said he is happy that he could play an early and useful role in convincing the Nissan management about the advantages of opening the hub in Thiruvananthapuram, which is his constituency.
"This hub will serve as an important engine to drive Nissan's global digital transformation and we already have some of the finest technology talent driving outcomes to serve our customers around the world better," said Tony Thomas, Chief Information Officer at Nissan.