A group of aspiring law professionals and students are on a visit to the United Kingdom to seek and understand opportunities and inputs in the British legal field as part of the India-UK Legal Exchange….writes Ragasudha Vinjamuri. The initiative is led by Manuj Bharadwaj of BSM Legal Advisors based in the Hague and Pranav Bhanot of Wiseman Lee LLP.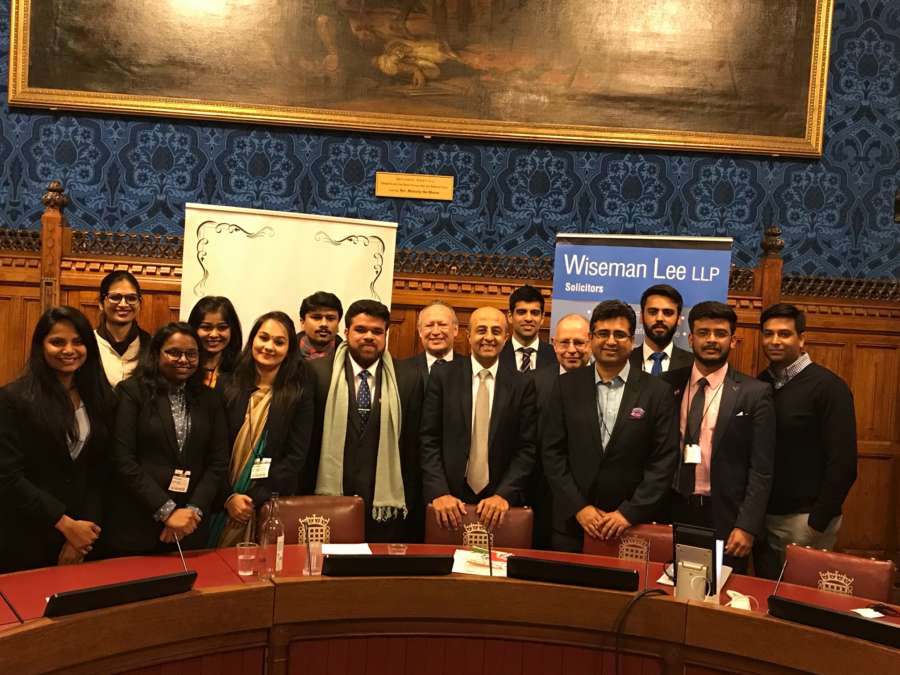 Launching India-UK Exchange Programme at the House of Lords, Lord Gadhia highlighted the contribution of British Indians to all walks of life and remarked that there is a great potential for people to people model through India-UK Legal Exchange and hoped it breaks the barriers between the legal professions in both countries.
Virendra Sharma MP said that In the face of Brexit the relationship between two democracies may further solidify and professionals in diaspora could strengthen links and bring prosperity. Representing the High Commission of India, Vishakha Yaduvanshi shared her thoughts and said professional exchanges are the backbone of partnership between UK and India and has assured necessary support.
Speakers on the occasion also included David Wershof, senior partner in the law firm Wiseman Lee and litigation lawyer  Stephen Watmore, who commended the enormous contribution of Indian community to the profession, Kishan Chandarana,Head of Legal at London Metal Exchange who applauded the legal exchange program initiative as an excellent idea, Anjali Vadera, Chair of Hindu Lawyers Association who opined India needs to fight for more equal India and Ranjit Sond, President of the Society of Asian Lawyers.  Manoj Ladwa of LMS Chase Group and a dual qualified lawyer applauded it to be historic meeting and remarked that  India is home to 1.3 million lawyers, second largest after the United States but the business of law accounts only for 1% of global revenue, whereas the US accounts for 40% of the global revenue.  "Here is the opportunity that British lawyers and Indian lawyers can work together to internationalise the Indian Legal System" he reiterates.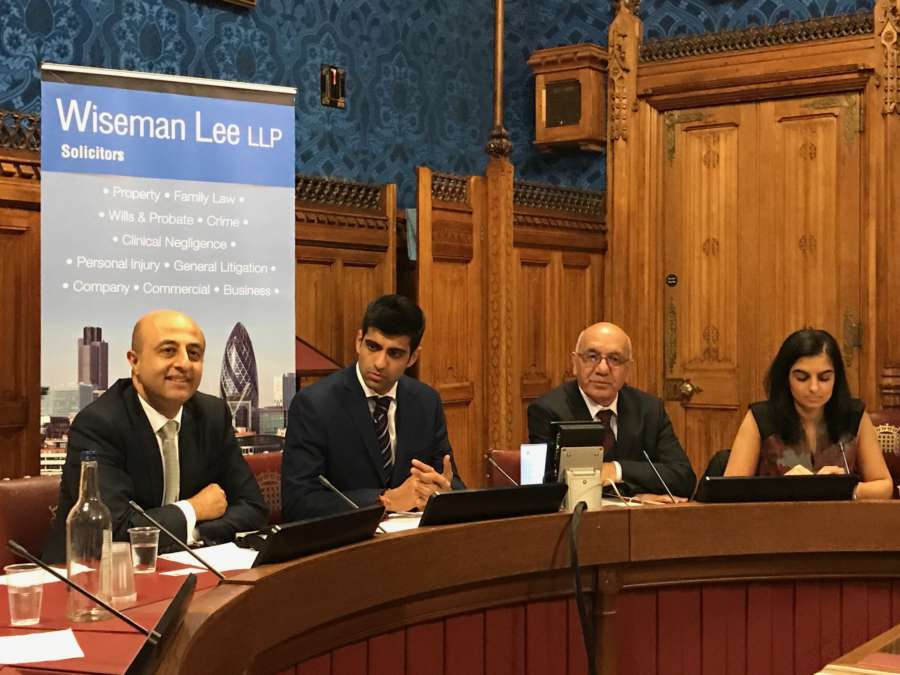 There was also a representation from the Law Society of England and Wales, appreciating Indian practitioners within their membership in more than 100 jurisdictions and expressing hope that liberalisation of Indian market results in opportunities and closer ties.
Manoj Bharadwaj who led the Indian delegation to the UK said that a high powered UK delegation is expected to go to India next year replicating visit to bar associations and corporates. There were interventions from the delegates from India at the end.