Advertisement

On his recent visit to Warwick Manufacturing group, Dr. Achyuta Samanta, Member of Indian Parliament (Rajya Sabha), Founder of Kalinga Institute of Industrial Technology (KIIT) & Kalinga Institute of Social Sciences (KIIS) deepened the educational links between Indian & British Universities. Consulate General of India, Birmingham facilitated this interaction with support from Lord Kumar Bhattacharyya, Founder & Chairman of Warwick Manufacturing Group. Other dignitaries present were Consul General of India, Birmingham, Dr. Aman Puri, Dr. Debanjan Chakrabarti, Director East & Northeast India, British Council & Mr. Vikramaditya from KIIT & KISS Group of Institutions….reports Asian Lite News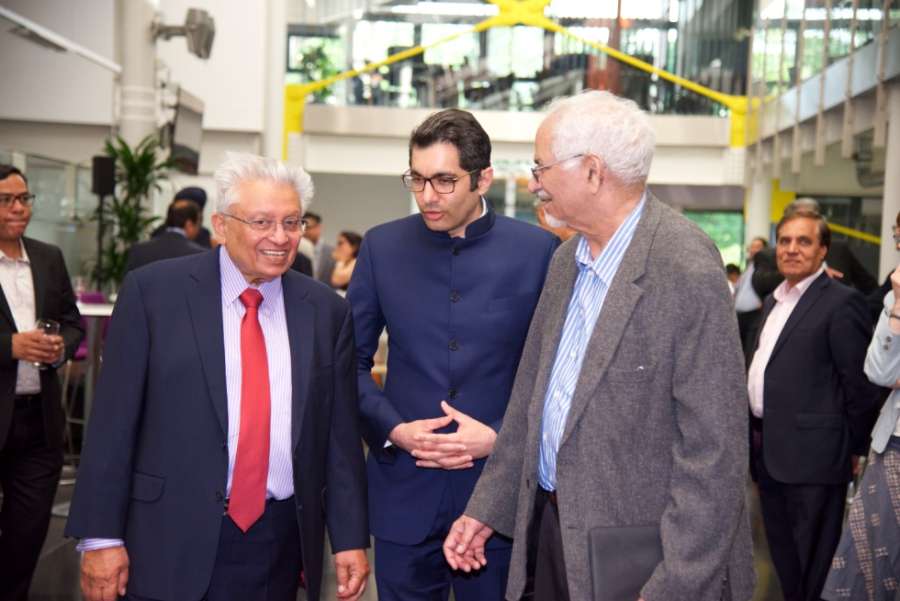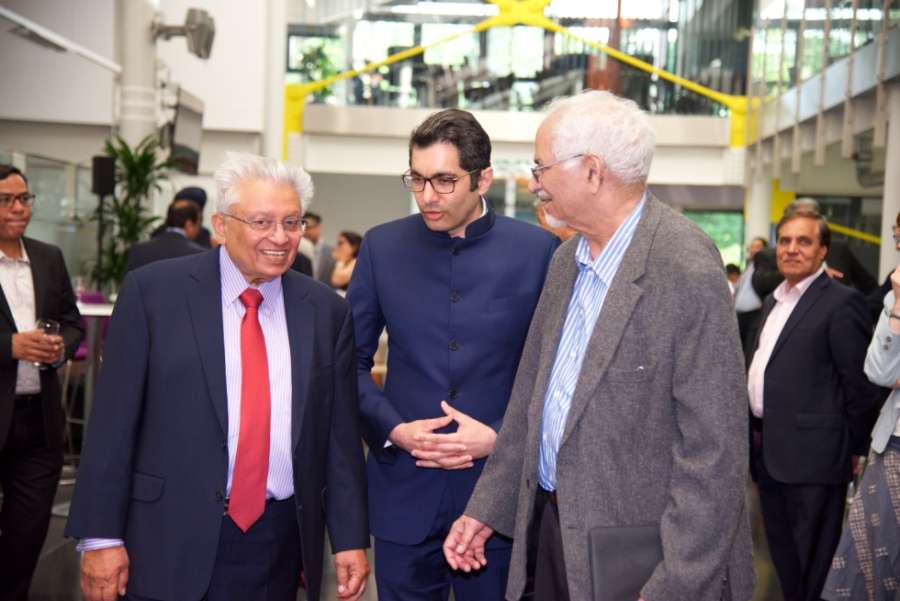 Lord Bhattacharyya presented how WMG has grown and has become one of the world's top applied research centres, with a reputation for academic excellence and business results spanning the globe. WMG is now an academic institution, which is now the manufacturing department of the University of Warwick (ranked 7th in the league table of UK universities and 51st internationally). Kumar Bhattacharyya's presentation also included his key contributions behind the Tata's acquisition of Jaguar-Land Rover
This was followed by a tour of International Manufacturing Centre which is WMG's largest building occupying 7,000m2 on the University of Warwick campus. The  Energy Innovation Centre in IARC is the home of WMG's new Energy Innovation Centre. Co-funded by Government and industry, the £13 million centre will capitalise on the growing electric and hybrid vehicle battery market, which has been estimated to be worth £250 million for the UK by 2020. The combined facilities will provide a one-stop shop for battery characterisation plus abuse testing and an electric and hybrid drive test facility. The Centre will build on the UK's world class research base in electrochemistry. It will focus on the development of a new generation of high performance batteries designed to be more economic and stable, yet boast higher energy density levels than those currently available on the market.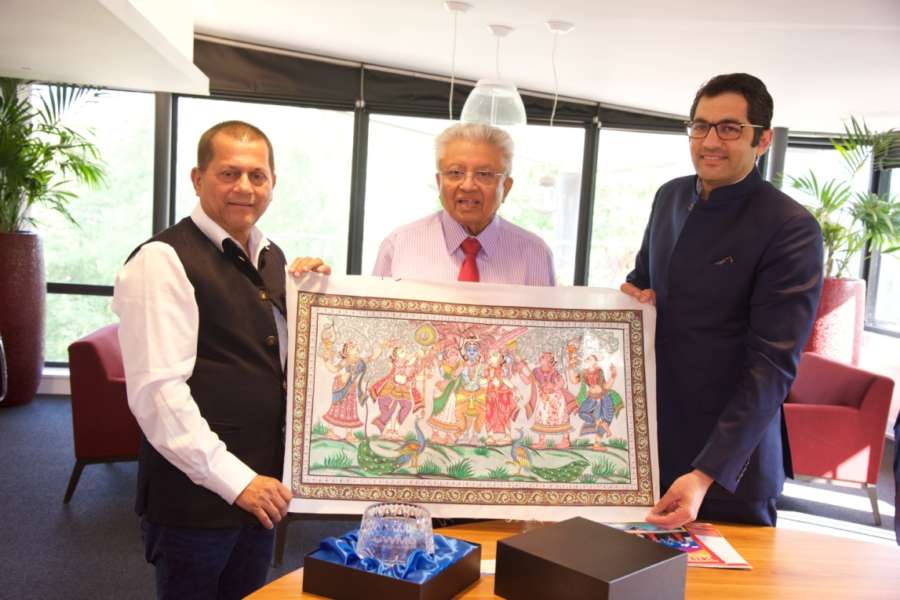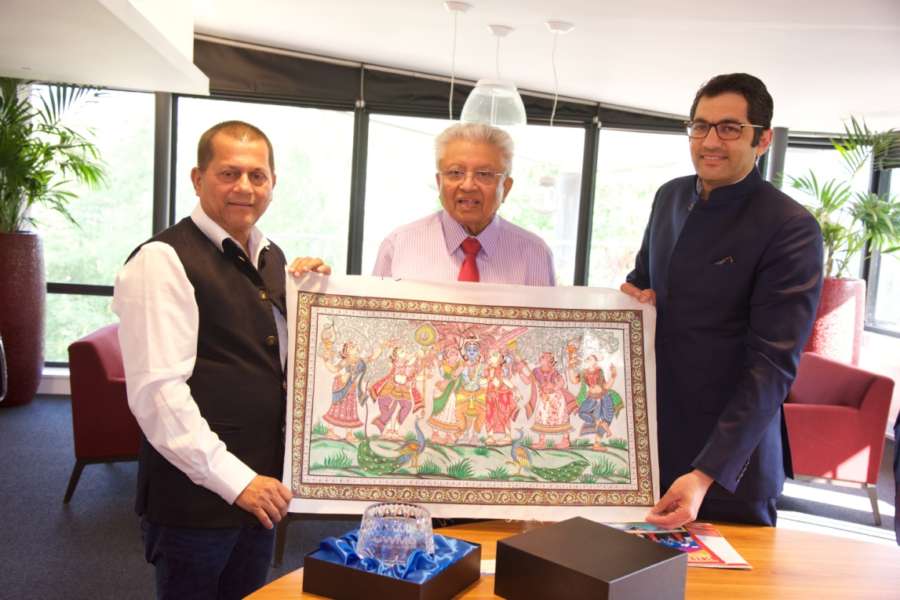 The tour continued to The National Automotive Innovation Centre which provides a critical mass of research capability combining automotive expertise nationally and internationally. NAIC will be a unique resource, with an environment to foster collaboration, cohesion and cross-fertilisation of knowledge. NAIC will address the shortage of skilled R&D staff across the automotive supply chain, developing the talent required for the demands of emerging technologies and engaging future generations of engineers. £150 million is being invested in the NAIC capital building and its research activities through a long-term commitment between Jaguar Land Rover, Tata Motors European Technical Centre, WMG and the University of Warwick, along with an expanding network of supplier companies. The government (Higher Education Funding Council England) has also provided £15 million of funding to support the capital project.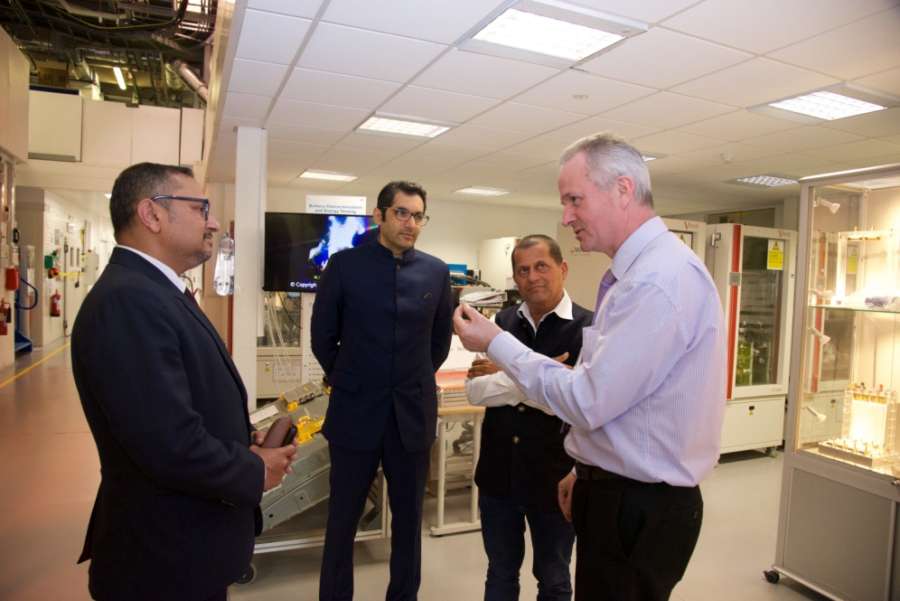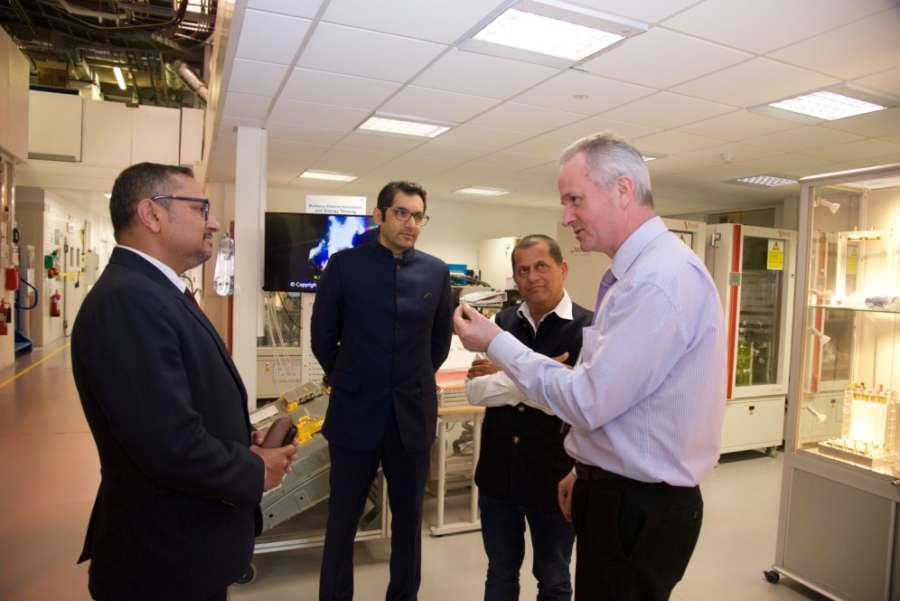 Dr. Achyuta Samanta spoke about his institutions & the importance of education in life. He emphasized that only through education, inclusive and sustainable growth can be achieved in a country's economy. He mentioned that his institutions imparts education to upwards of 50,000 students and provides direct employment to 10,000 individuals, and have created over 100,000 indirect employment opportunities.
Lord Bhattacharyya said that these kind of bilateral visit will further foster the multifaceted relationship between Indian & British Universities.
Dr. Aman Puri, Consul General of India, Birmingham, said Britain is likely to face a shortage of 100,000 engineers by the year 2020. Most industry experts believe that this shortage will affect sectors across the British economy, and could be the single most important challenge, as Britain tries to maintain its leadership role as an innovation driven economy''. He also added that in the next few decades, India is likely to be the single most important source of skilled manpower for the world. Britain needs to continue attracting the brightest and the best from all countries, including from India, to retain its competitive edge.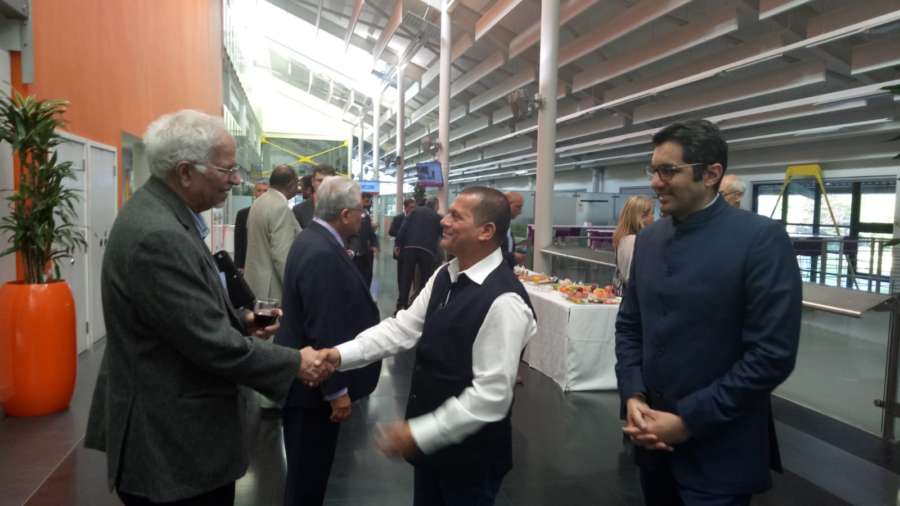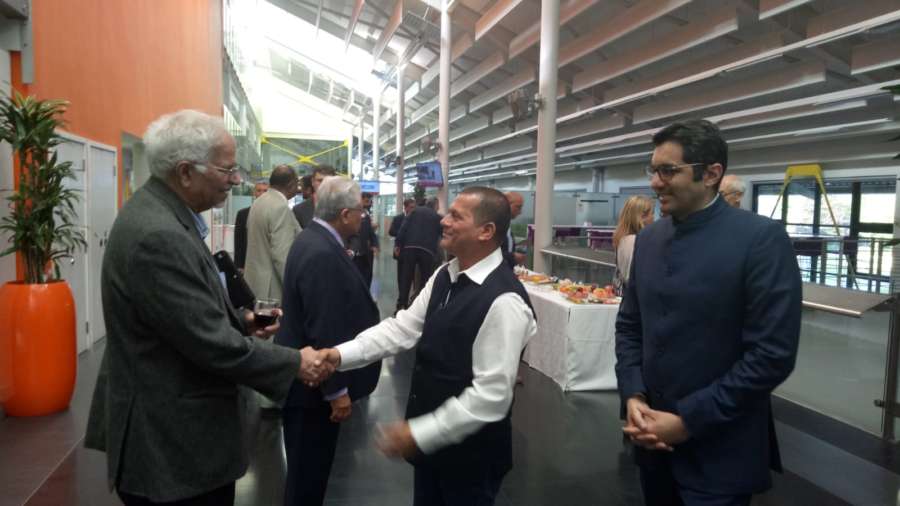 Prof. Nathu Puri, owner Purico Group, Gurpreet Bhatia, Deputy Lord Lieutenant, Cllr. Rajash Mehta, Mayor of Telford,  Paul Sabapathy, Former Lord Lieutenant, Dame Asha Khemka OBE DBE, Principle and Chief Executive, West Nottinghamshire College, Mr. Parmjit Chima, Head of Engineering, Harper Adams University, Dr. Bimal Arora, Assistant Professor, Aston Business School were among the attended dignitaries.  The networking reception received enthusiastic participation from representatives of the business community, academicians, well established alumni of reputed universities, business school students and other interested stakeholders.