Advertisement

The incident of Indian flag being brought down and torn in the broad daylight publicly have upset many members of the 1 million+ strong Indian diaspora living in Britain. The Friends of India Society International (FISI) which has recently spearheaded a celebratory gathering has now started a petition to the attention of the Prime Minister Theresa May to bring the perpetrators to justice….reports Ragasudha Vinjamuri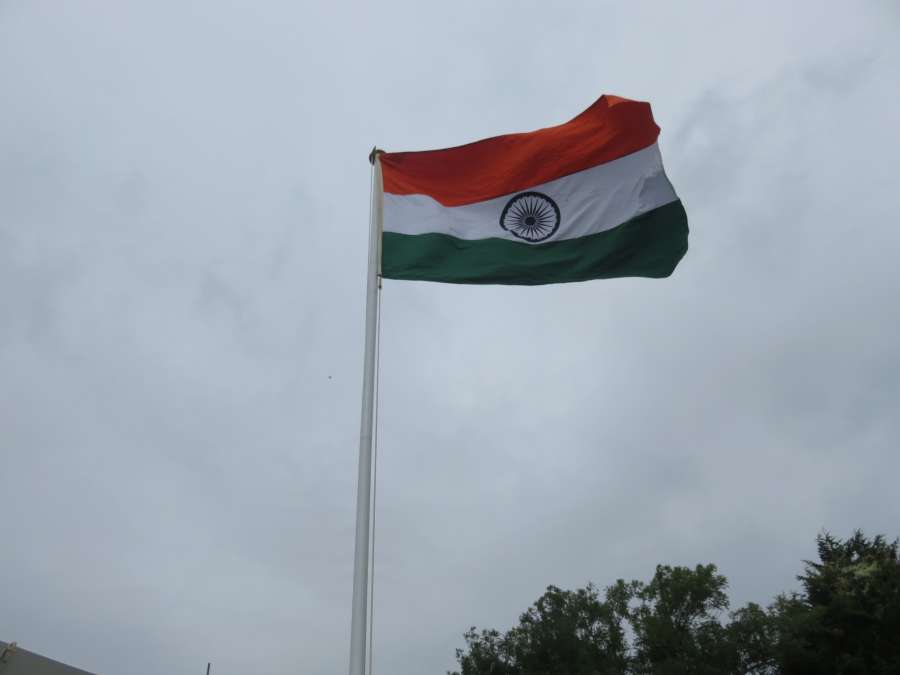 London has of late seen celebrations and protests by different groups of people in the backdrop of CHOGM, the meeting for which different heads of state have arrived in the capital.
The incident of Indian flag being brought down and torn in the broad day light publicly have upset many members of the 1 million+ strong Indian diaspora living in Britain. Many took to social media to express dismay at the act of contempt while some have embarked on writing to their local MPs asking them to respond. The Friends of India Society International (FISI) which has recently spearheaded a celebratory gathering has now started a petition to the attention of the Prime Minister Theresa May to bring the perpetrators to justice. This is as a result of growing resentment in the British Indian community as a group of people have mutilated the flag and trampled upon it on 18 April at the Parliament Square.
While some countries in Europe do have laws defending the honour of the state, there is no law or legislation in the UK that governs dignity of national symbols in line with Prevention of Insults to National Symbols in India, neither is any stipulated disciplinary action in place for desecration of the same. As the Jewel in the Crown in erstwhile British Empire, India is a significant strategic partner for Britain today. An act of such disrespect is seen very divisive that would disrupt peace and harmony of the British society. If this furore eventually results in introduction of a code of conduct to respect the national symbols in the multi-cultural Britain, that would really be a welcome addition.
Speaking to Asian Lite News, Jayu Shah- spokesman for FISI said "The same groups were instigated on 
26 January
 near the High Commission of India where Indian flag was snatched from a handicapped person and was burnt. Few ladies were also pushed forcibly. At that point in time, we assumed it as an act of provocation and did not react but simply moved on. What happened now was the last straw and as Indian community living in Britain we feel we had enough. Many police were present at the scene and could not stop such incident from happening, while Prime Minister Theresa May works hard to bring good trade relations between the two countries. Surprisingly, Mayor Sadiq Khan has not responded over this act of vandalism, leaving several questions in the minds of the people. At the moment, people are upset and angry. Let us hope the anti-social elements are taken to task and any further such incidents are stopped".
The petition can be found at