Advertisement

Thousands of Iranians took to the streets across the country to mark the 39th anniversary of the seizure of the US Embassy in Tehran now named "den of espionage", amid looming American sanctions slated to come into effect…reports Asian Lite News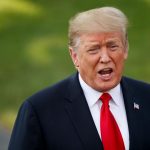 The embassy was stormed by Iranian students on this day in 1979, and its personnel were held hostage for 444 days.
The US broke off diplomatic relations with Iran in 1980 and the ties between the two countries have since remained severed.
The demonstrators carried placards and chanted slogans against the US and its regional allies including Israel.
Since the 1979 takeover of the US mission by Iranian students following the overthrow of the then Washington-backed Iranian King, the people have been marking the occasion every year by holding rallies on the anniversary dubbed as "National Day against Global Arrogance".
The occasion this year coincides with the re-imposition of a comprehensive package of sanctions slapped against Tehran by Washington.
The White House announced that the fresh sanctions on Iran, which will take effect on Monday, will be the "toughest" and "unprecedented", targeting "critical sectors" like energy, shipping, shipbuilding and finance.
The US has kept accusing Iran of agitating regional instability and exporting violence, despite repeated denials from Iran.
American President Donald Trump, who pulled out of the hard won Iranian nuclear accord on May 8, said the deal was "one of the worst and most one-sided deals the US has ever entered into".