Advertisement

The Institute of Jainology (IoJ), the international Jain organisation promoting Jainism in inter-religious affairs, held its Annual Mahavir Janma Kalyanak celebration hosted by the Jain All Party Parliamentary Group (APPG) at the House of Commons (HoC)….reports Asian Lite News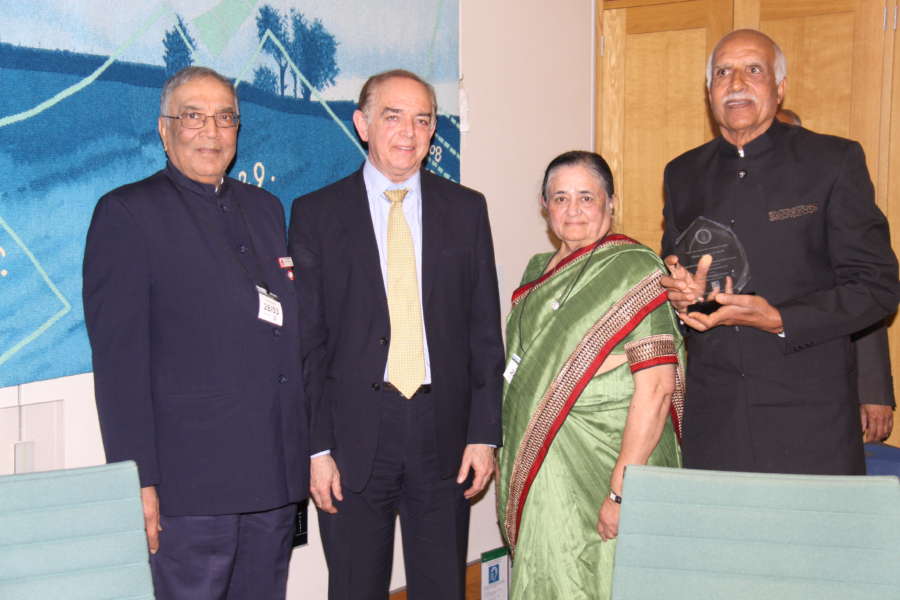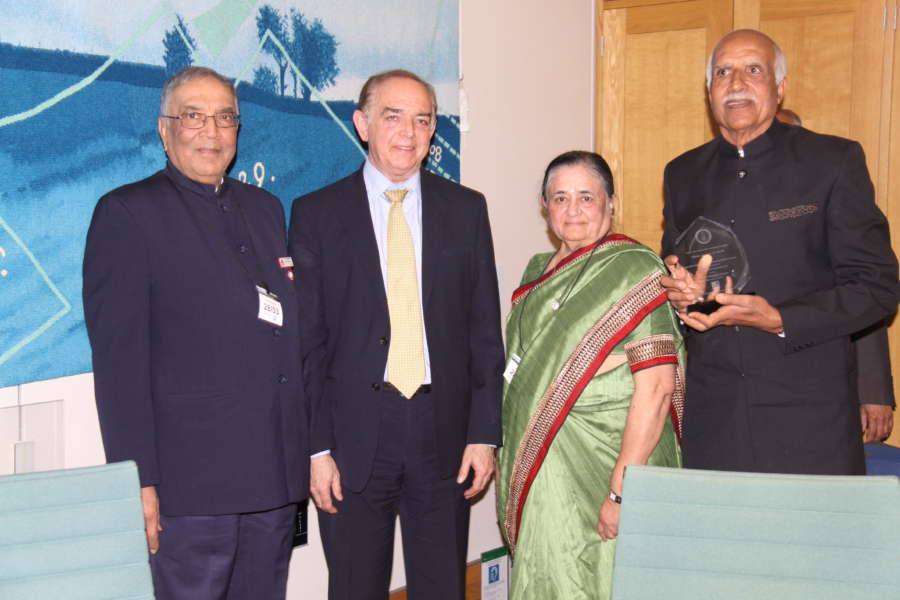 The Jain APPG was organised as part of the IoJ led 'OneJAIN' initiative, representing the 30 Jain community organisations in the UK. The meeting celebrated the birth anniversary of Lord Mahavir, the 24th Tirthankara of the Jain faith, which falls on the 29th of March this year.
The program commenced with the recitation of the Navakar mantra by Respected Samnijis. The IoJ Chair, Mr Nemu Chandaria, welcomed all and spoke about the relevance of Lord Mahavir's message of universal love and non-violence in today's world, and read extracts from letters of support from the Rt. Hon. Prime Minister, Theresa May MP and the Pontifical Council for Interreligious Dialogue. The Prime Minister acknowledged the importance of non-violence and respect for all and thanked the Jain community in the UK for encouraging peace and harmony in the society.
The Lord Bourne of Aberystwyth, Minister at the Ministry of Housing, Communities and Local Government, gave a warm welcome and a keynote address reflecting on his public service.
Mr Jaysukh Mehta of the Institute introduced Mr. Manaharlal Mehta as the winner of the OneJAIN Lifetime Achievement Award for 2018. Maharalal Mehta is the chairman of the Vanik Council, which provides various services to the community, including health education, chaplaincy, directories and matrimonial support. The award was presented by Lord Bourne.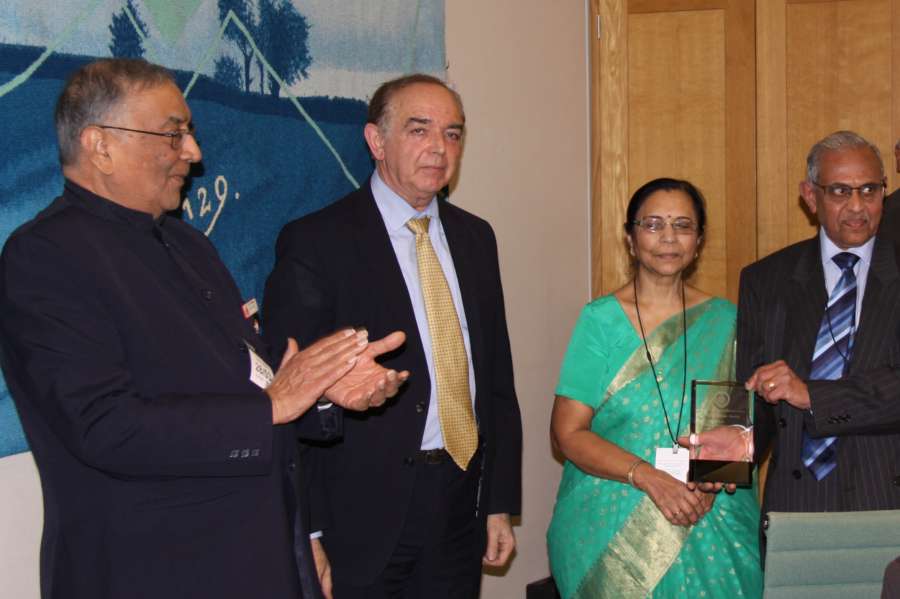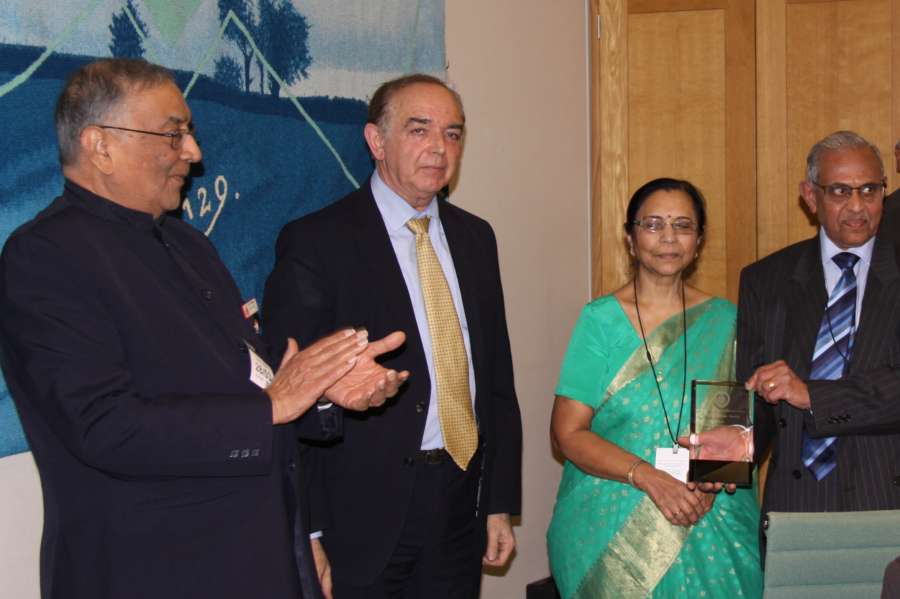 Mr Mahesh Gosrani of the Institute introduced Mr. Jayant Doshi as the winner of the Excellence in Community Service Award for 2018. Jayant Doshi is the secretary of the Navjivan Vadil Kendra, a charity setup to serve the needs of elderly, lonely and retired people in the community. The award was presented by Lord Bourne.
Both award winners thanked the community for their support in their responses.
The APPG Chair, Mr. Gareth Thomas MP, and Deputy Chair Mr. Bob Blackman MP welcomes the guests. This was followed by two talks by the keynote speakers, The Lord Gadhia and Councillor Sachin Shah, leader at Harrow Council, on the premise that Jains should play a greater role in public life.
The event was used as an opportunity to raise awareness about Leprosy in developing countries, where millions suffer isolation and disability due to ignorance of the fact that the disease is completely curable. Mr. Jeff Prescott, CEO of LEPRA gave a brief overview to the audience.
Another important issue within the Asian communities is to raise the awareness for the need for live organ donation. Mr. Kirit and Mrs. Mina Modi gave a short talk stating the shortage of donors coming forward.
A vote of thanks was given by Mr. Mehool Sanghrajka of the Institute.