Advertisement

The Jain All Party Parliamentary Group and One JAIN, UK celebrates its 16th Ahimsa Day at the House of Commons….reports Asian Lite News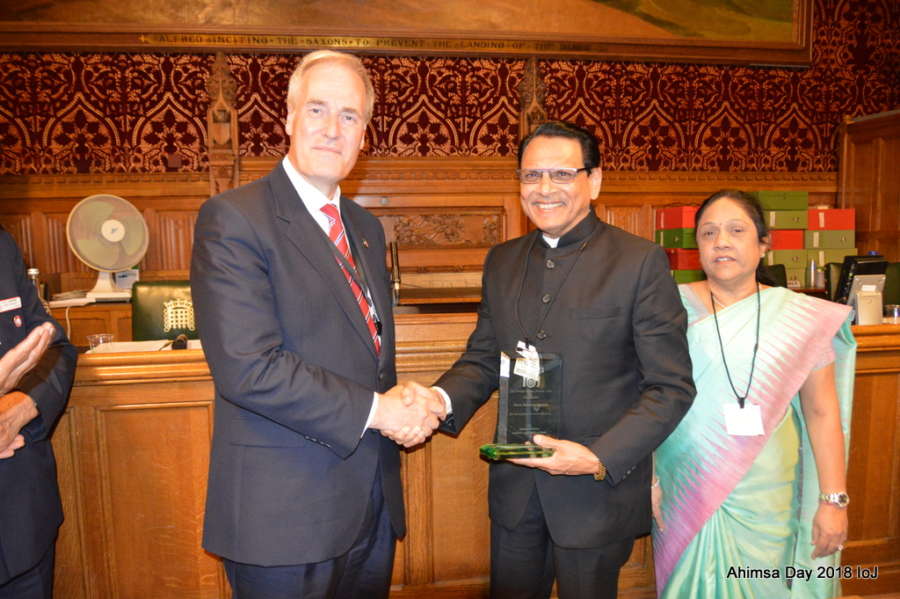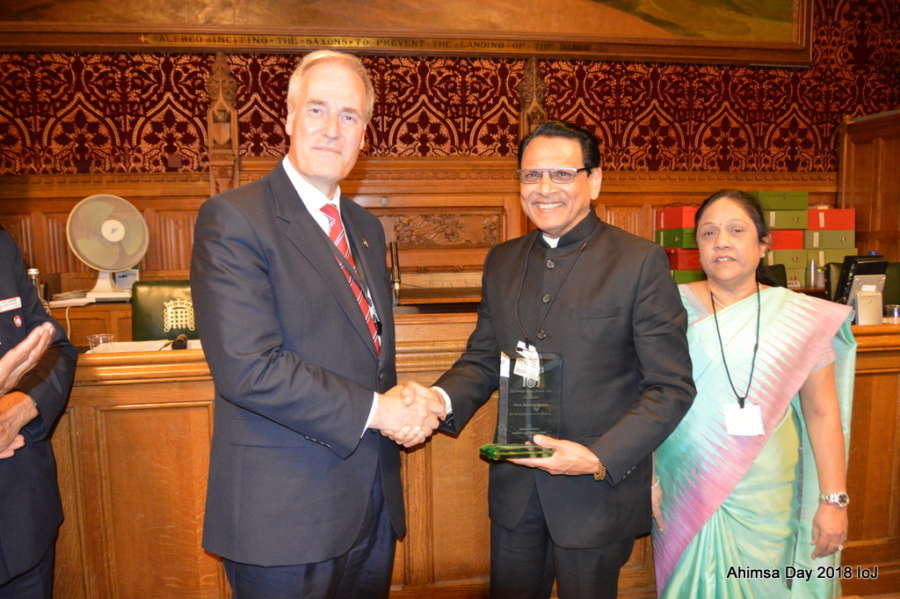 The Institute of Jainology (IoJ) and the Jain All-Party Parliamentary Group (APPG) celebrated their annual Ahimsa Day today at the House of Commons, to mark the Jain tenet of Ahimsa (non-violence), 150th birth anniversary of Mahatma Gandhi and the International Day for the Eradication of Poverty. Relief from Poverty was the theme for the evening.
Mr Gareth Thomas MP, Chair of the APPG and Mr Bob Blackman MP, Deputy Chair, both highlighted the progress that was being made to add Jainism to the UK Census and recognising Jains at National events.
Mr Nemu Chandaria, Chairman of the IoJ, welcomed the guests and thanked Lord Bates, Minister of State for International Development for stepping in at a short notice for Lord Bourne. He also welcomed the Jain members from the Armed Forces present in the audience.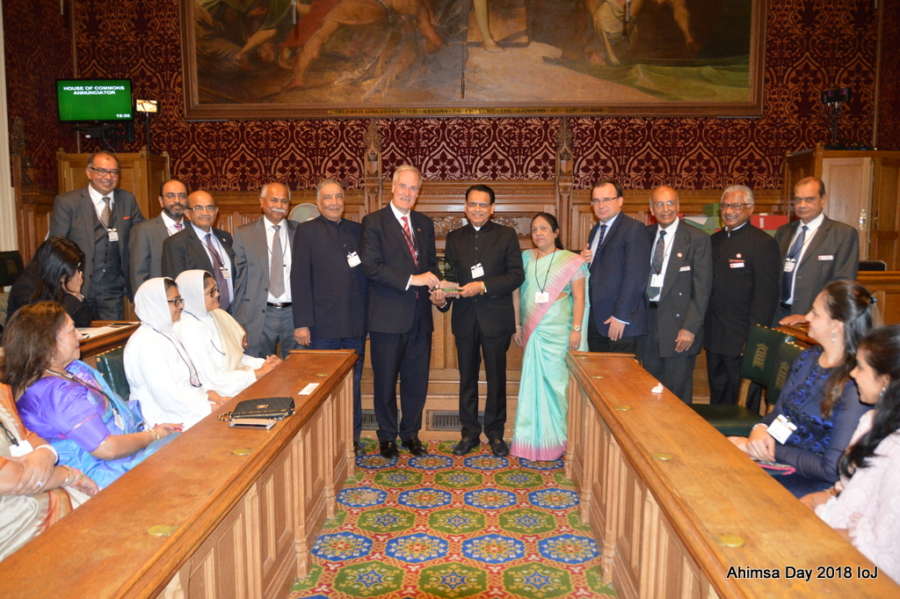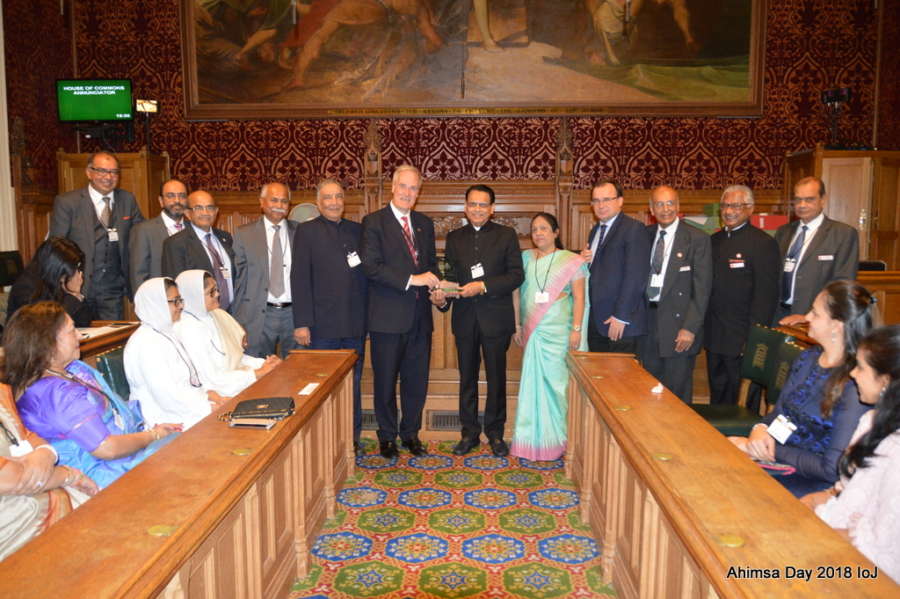 There were several speakers at the event. Notable amongst them were:  Lord Bates standing in for Lord Bourne did acknowledge his unfamiliarity with Jain faith. He conveyed the message from Lord Bourne that the representations for Jains to be invited to the Remembrance Day was successful;  Kajal Sanghrajka, who was awarded the Winston Churchill Memorial Trust Fellowship to research immigrant entrepreneurship, spoke about the how the UK could narrate its diversity story better, and capitalise on its overseas student talent; Shaunaka Rishi Das, Director of Oxford Centre for Hindu Studies, spoke about the  origins, development and history of the Caste system and why the current (now shelved) legislation is misguided and Anand Surana, Chairman, Jitopreneurs, spoke about the Jain International Trade Organisation's strategy to build Global Jain Networks, following the successful Jain business conference in London last year.
The evening culminated with the award of the IOJ Ahimsa Award 2018 to Mr Shantilal Muttha, a social worker and entrepreneur for the past 35 years, whose charity leads education, social development and disaster relief in Maharashtra, India.
The Hall was filled to capacity, including parliamentarians, leaders and members of Jain and other Indian communities and leaders of other faiths.