Advertisement

With the eyes of the world continue to be trained on the southern Indian state of Kerala following devastating floods that have taken hundreds of lives and make half a million people homeless, a small but significant one-man show comes to The Place, London on 29 September throwing a spotlight on the rich Keralan legacy that exists in the UK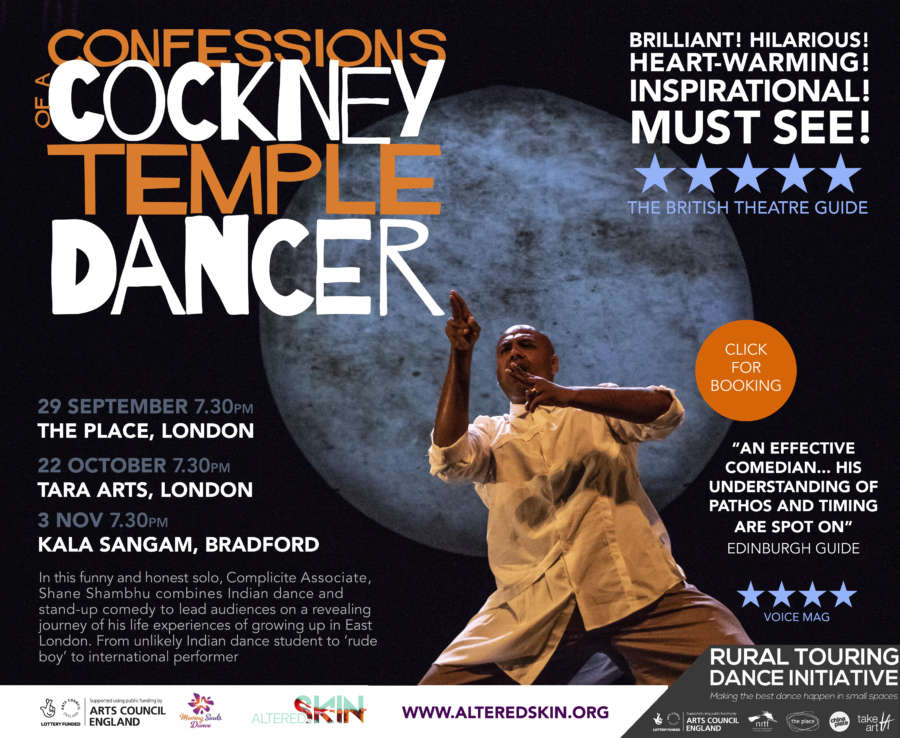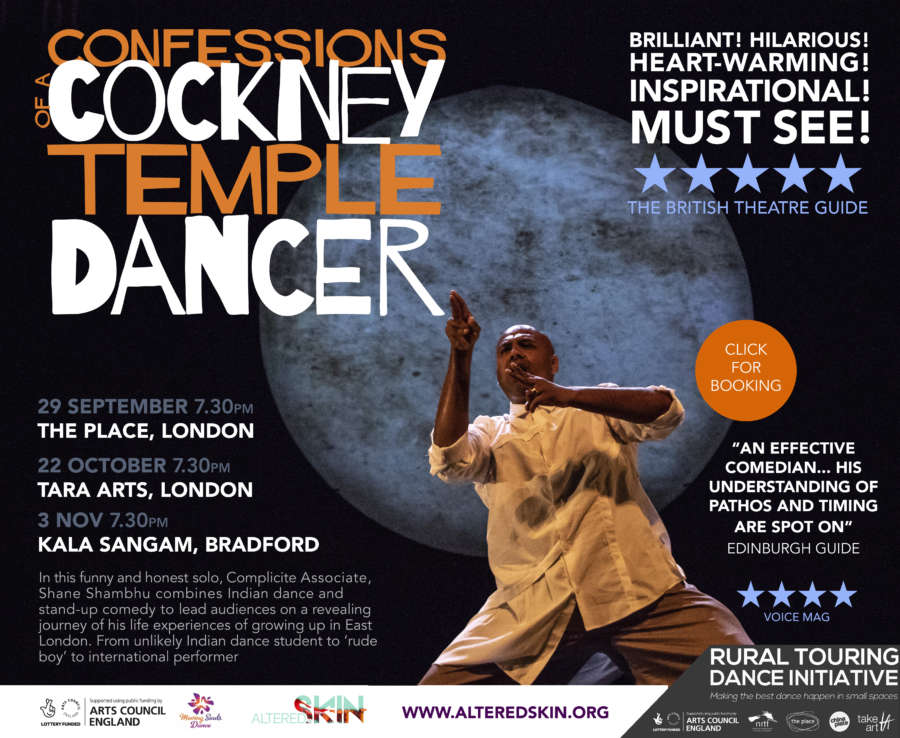 Confessions Cockney Temple Dancer, which opened its 2018/2019 tour at the Edinburgh Fringe to 5* reviews, is the work of director and Choreographer Shane Shambhu, a first generation British Asian born and raised in the cultural melting pot of East Ham, London.
It charts his journey from unlikely dance student to rude boy to marketing manager to performer, through his dedicated study of the classical Indian dance form of Bharatanatyam, something that remained hidden from his potentially judgmental east end peers.
Shane danced for pioneering choreographer Shobana Jeyasingh for four and half years and was Movement Director for Game of Love and Chai directed by Jatinder Verma and writer 'Young Ones' comedian and actor, Nigel Planer
Shambhu has been compared in style to Lee Evans with a particularly British Asian sensibility using his proven skill as a dancer, actor, choreographer, comedian, collaborator and creative director that makes his work urban, current and real to audiences today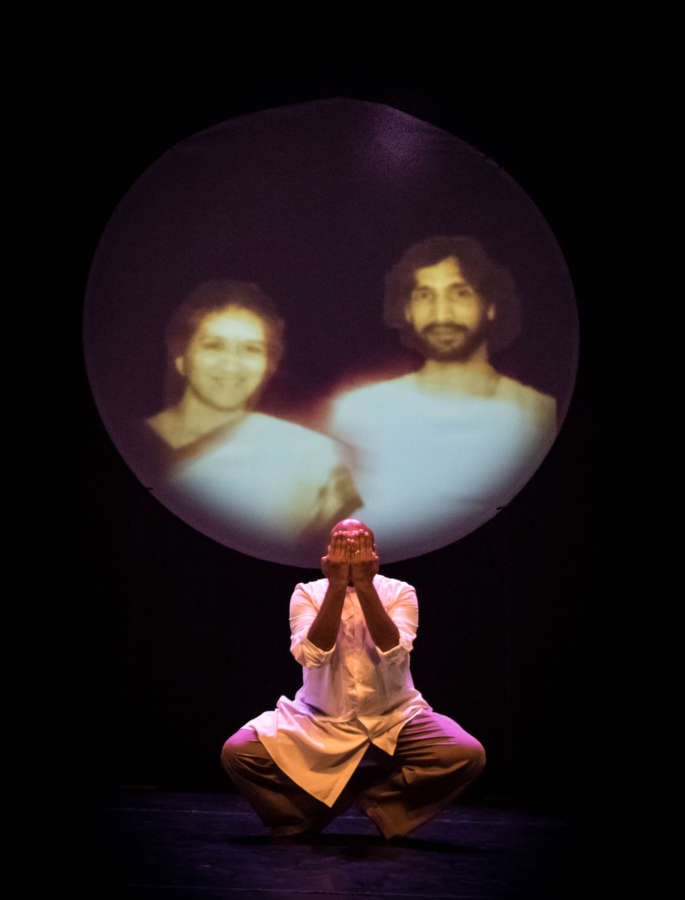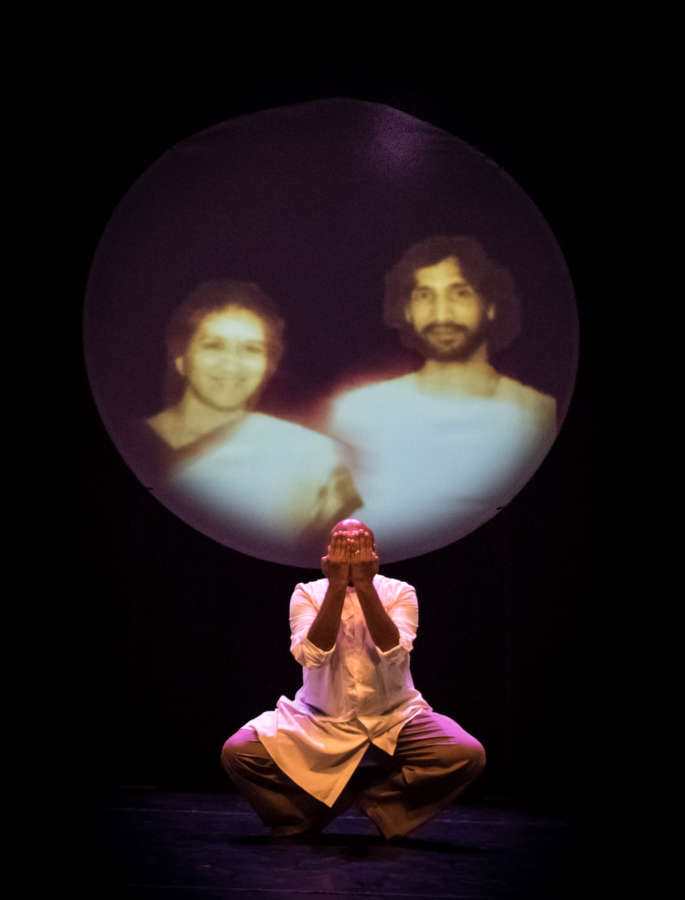 Coming from a migrant family, Shane wants to open up conversations around culturally-diverse communities from migrant backgrounds questioning what it means to be British today and how to establish pathways forward for a more inclusive and tolerant society in Britain
His work shares South Indian thinking and knowledge, which is significantly different from North Indian cultural influences, the regularly understood touchstones of 'Indian ness'.  In South India there is no Bollywood, just Mollywood or even Tollywood!
Just as remarkable as Shambhu's sinuous progress towards critically acclaimed artist and director of production company Altered Skin is the fact that, unlike most students of classical Indian dance, who hail from a background of family wealth, Shane's origins are distinctly working class. His father was a fork-lift driver and his mother worked at the Ford motor plant in Dagenham and who sent their son off to the temple to dance not as an exercise in cultural grounding but as a response to his burgeoning pre-teen weight.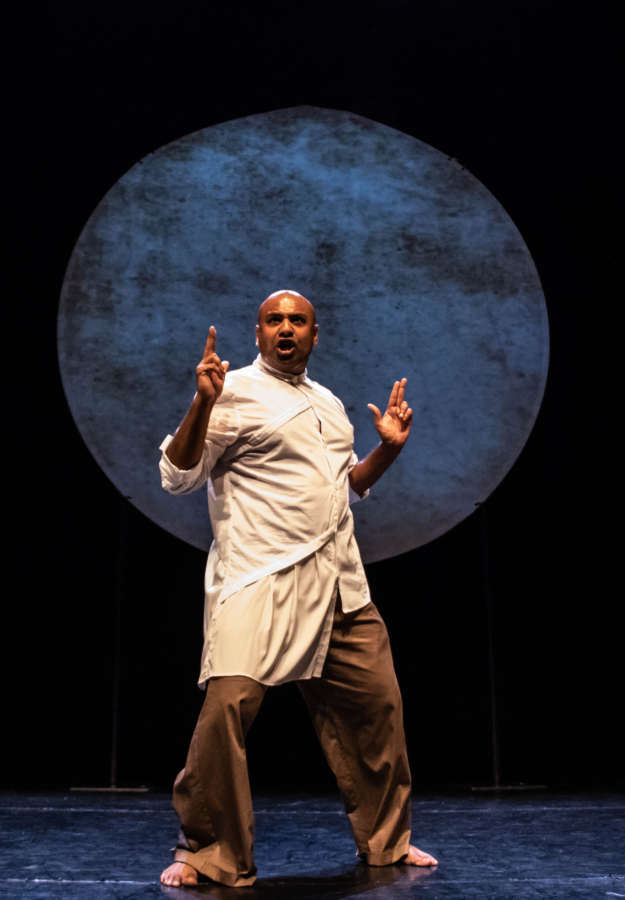 While the British public has been treated to the BBC's 'Big Asian Summer Season', Shambhu's Confessions OF A Cockney Temple Dancer acutely observes the characters that have shaped his life of growing up in East London.  With a multi-lingual script, Shambhu has discovered a fresh approach to engage with contemporary audiences and invite them into his world involving a vivid display of characters, lived experiences and comical personal reminiscences.
His collaboration with Award-Winning playwright, Jonathan Lichtenstein, Surinder Sandhu (composer) and Martin Dewar (video design) provides funny and moving insights on this most British of Asian rites of passage.
Confessions Of A Cockney Temple Dancer visits The Place, London – 29 September 2018
The Place – London
17 Duke's Road
London
WC1H 9PY
0207 121 1100
29 September 2018 – 19.30 – 21.00
www.theplace.org.uk