Advertisement

The son of the Saudi Arabian journalist who was allegedly murdered in the Middle Eastern kingdom's consulate in Istanbul at the start of the month has left the country along with his family, Human Rights Watch told Efe…reports Asian Lite News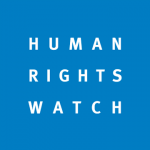 Salah Khashoggi, son of the slain Washington Post columnist Jamal Khashoggi, was recently pictured receiving condolences from Saudi King Salman bin Abdulaziz and Crown Prince Mohammad bin Salman.
The director of the Middle East and North Africa division of HRW, Sarah Leah Whitson, confirmed the news of Salah's departure to Efe , adding that he was heading to the United States after the Saudi authorities had lifted his travel ban.
In the photos released by the Saudi state-run SPA news agency, Salah appeared to show discomfort while shaking hands with the king and crown prince, prompting a wide spectrum of comments from around the world.
Salah's departure came hours after the public prosecutor's office admitted, based on a report from Turkey, that the killing of Khashoggi had been planned in advance, adding that those responsible for the crime would be punished.
Initially, Saudi Arabia stated that Khashoggi left its consulate alive on Oct. 2, but nearly three weeks later, the Arab kingdom admitted he had been killed at the diplomatic mission's building due to a fight, an account about which several governments have expressed skepticism.
Later, the Saudi prosecutor's office announced that 18 people had been arrested and that the security officials involved in the case had stepped down.
Turkey said it believed a hit squad of Saudi nationals had travelled to Istanbul with the sole purpose of killing Khashoggi, a former member of the Saudi elite who became critical of the current government's administration in his country.