Advertisement

Manchester City Council holds the trademark for the Manchester Bee symbol and will make it available to use free of charge under licence….reports Asian Lite News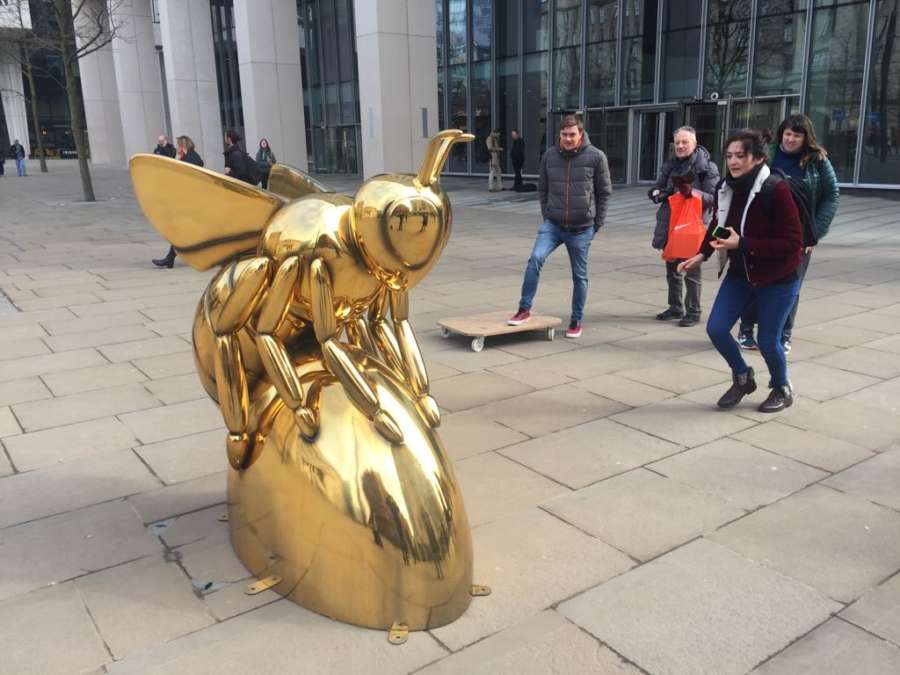 Although the Bee is free to use, a percentage of any profit generated on items featuring the trade mark – such as badges, t-shirts or bags – must be given to one of the following beneficiary charities: We Love Manchester Emergency Fund, The Lord Mayor Charity Appeal Trust – We Love MCR, We Love MCR Memorial Fund and Big Change.
The Manchester Bee has been a symbol of industriousness for over 150 years denoting Mancunians' hard work ethic, first coming to prominence during the 1800s and the industrial revolution.
Ever since, the Bee has been a recognisable and important part of the city, featuring prominently on key buildings across Manchester, on benches and planters and on every bin in the city centre.
Following last year's attack at the Manchester Arena, the Bee became the symbol of unity and solidarity, and hundreds of people queued to get tattoos of the iconic image.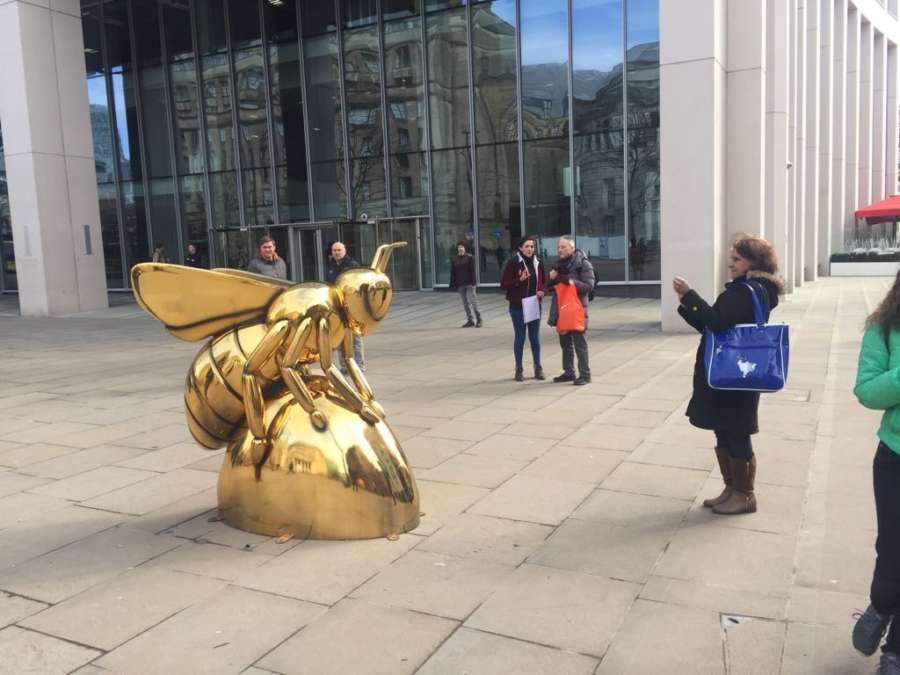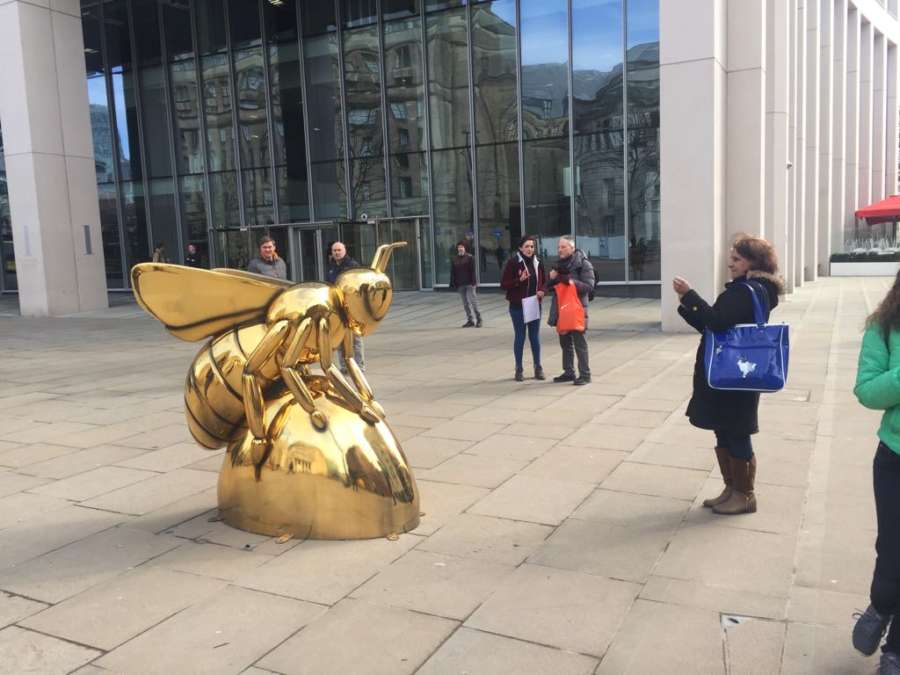 Manchester City Council has now made various iterations of the bee available to use and anyone looking to use The Manchester Bee should visit:
Sir Richard Leese, Leader of Manchester City Council, said: "The Manchester Bee has come represent the best of Manchester following the Arena attack last year. In one small image, the unity, solidarity and resilience that prevailed across the city in the days after 22 May is embodied.
"We felt it right to protect the image by trademarking it to ensure it is not used for commercial gain, but can remain a continuing reminder of the importance that we remain as one and challenge hate in all of its forms."