Advertisement

"Being a great teacher requires resilience, ingenuity, and a generous heart. These are the qualities that you share with your students everyday. So thank you for all you have done and continue to do"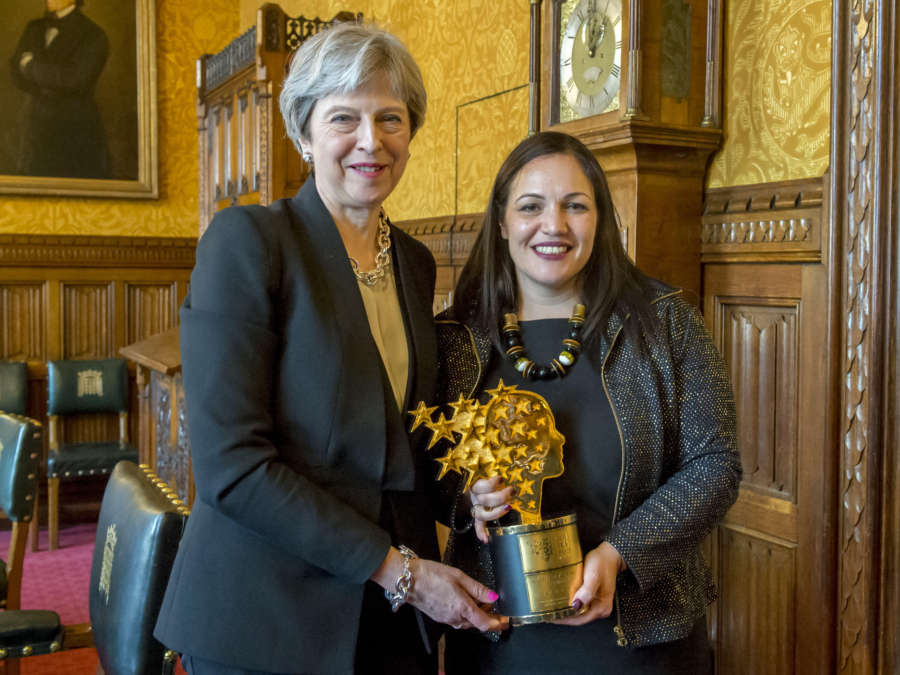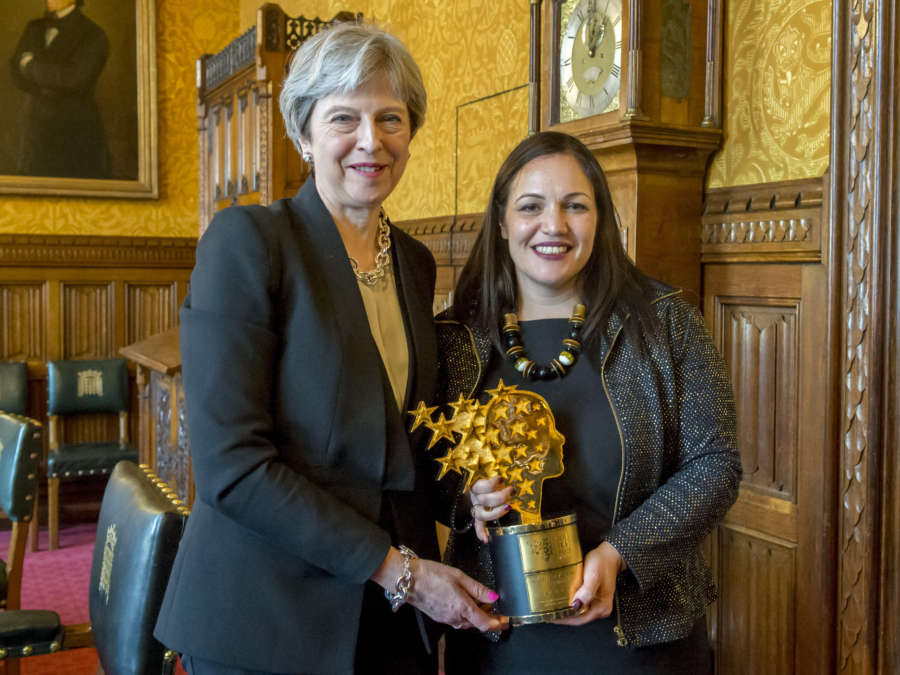 Prime Minister Theresa May congratulates Andria Zafirakou, an art and textiles teacher from Alperton Community School, Brent, London for winning the Varkey Foundation Global Teacher Prize 2018.
Dubai Ruler HH Sheikh Mohammed bin Rashid Al Maktoum honoured Andria at a gkittering ceremony in Dubai.  The British teacher won a US $1 million award in its fourth year. She also received a gold cup
The ceremony was held at Atlantis The Palm Hotel and hosted by comedian and actor Trevor Noah and included a special musical performance by Oscar-winning actress and Grammy award winning singer Jennifer Hudson. Over 4,000 children gathered to announce this year's winner via a special video message. Almost 2,000 of those gathered achieved a world record – world's largest human hashtag symbol.
In a special congratulatory video message broadcast into the ceremony hall, May, said: "Being a great teacher requires resilience, ingenuity, and a generous heart. These are the qualities that you share with your students everyday. So thank you for all you have done and continue to do".
"I would also like to extend a huge thank you to His Highness Sheikh Mohammed bin Rashid Al Maktoum. For his support of the teaching profession and patronage of this prize."
Now in its fourth year, the US$1 million award is the largest prize of its kind, and was set up to recognise one exceptional teacher who has made an outstanding contribution to the profession as well as to shine a spotlight on the important role teachers play in society.
Andria Zafirakou teaches in an inner-city school in Brent, one of the poorest parts of the UK, with over a third of children living in poverty and many of her students coming from crowded homes shared with multiple families. At the same time, some of her pupils are exposed to gang violence with the borough having the second highest murder rate in the UK. Brent is also ethnically diverse with the second largest proportion of black, Asian and minority ethnic (BAME) people in England and Wales, and a 2011 school census highlighting that 149 languages were spoken.