Advertisement

Boris Johnson, the former UK Foreign Secretary, attacked Prime Minister Theresa May's Brexit plan, saying she had "wrapped a suicide vest" around the British constitution and "handed the detonator" to Brussels…reports Asian Lite News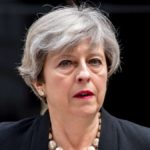 Writing in the Mail, Johnson said the plan had opened the UK to "perpetual political blackmail".
Johnson resigned from his post in July after the plan was agreed by the cabinet.
In his article, Johnson accused the European Union (EU) of "bullying" the UK.
He said that rather than getting a "generous free trade deal", Britain is saying, "yes sir, no sir, three bags full sir", to Brussels.
"At every stage of the talks so far, Brussels gets what Brussels wants… It is a humiliation. We look like a seven-stone weakling being comically bent out of shape by a 500lb (pounds) gorilla."
This is Johnson's second attack on the May's Brexit strategy inside a week. Last week, he used his Daily Telegraph column to say the deal "means disaster" for Britain.
Johnson's Sunday attack has been criticised by two senior Conservative MPs, said the BBC.
Former Army officer and member of the Foreign Affairs Select Committee Tom Tugendhat graphically described the aftermath of a suicide bomb that had gone off near his office in Helmand province, Afghanistan.
He said comparing such an attack to the May's plans "isn't funny", adding: "Some need to grow up".
Foreign Office minister Alan Duncan said the article was "one of the most disgusting moments in modern British politics".