Advertisement

When we look back into the annals of history, we see wars having been fought, and countries and states having had helped each other with military and human resources. Consequent to this, several subjects would have laid down their lives during the bloodshed. Remembering the fallen- those who lost lives serving, and erecting edifices in their memory is not only a testimony to, but also honouring of their sacrificial role, writes Ragasudha Vinjamuri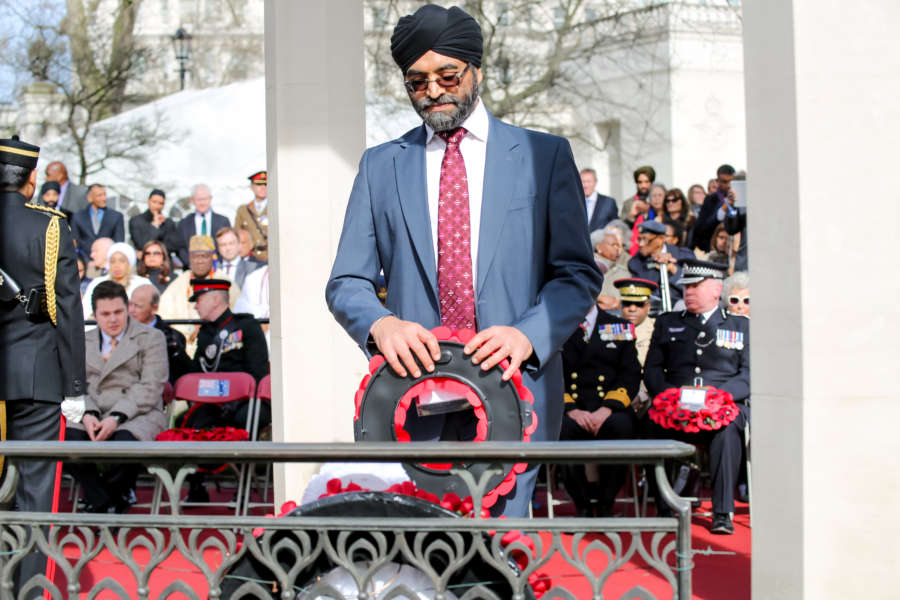 A testimony standing tall are the Memorial Gates near Constitution Hill, London. Inaugurated by H.M. The Queen in November 2002, the war memorial commemorates the sacrifices and services of the Armed Forces of the British Empire from the five countries of the Indian Sub-continent, Africa and the Caribbean, totalling to five million men and women who served during WW1 and WW2. Of these, almost 1.7 million died in services or of causes attributable to service. The Gates also signify the contributions that their descendants continue to make to the rich tapestry of multi-cultural Britain today.
The gas flames are lit on special occasions such as Commonwealth Day, Armistice Day, and Remembrance Sunday. An annual Commemoration ceremony takes place every March. Memorial Gates Trust was registered in 1998, and currently the Memorial Gates Council continues to carry the work of the Trust.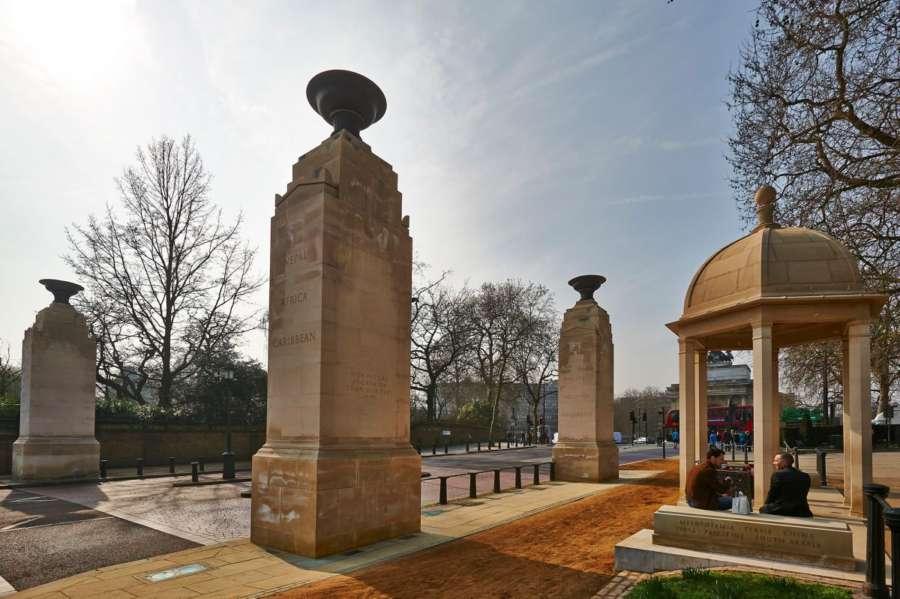 Speaking to Asian Lite, Chairman of the Council Inderjeet Singh Nijhar says "This is the only monument in the UK, in London, in memory of the 5 million-strong army that fought for British Empire during the two World Wars. We are proud of Field Marshall Sir John Chapple and other decorated officers and dignitaries as patrons of the Council. Our objective is to make sure future generations do not forget about the sacrifices made. It may be a conundrum for India to recognise those who fought for the British, however we need to respect the fallen. At the upcoming Commemoration Ceremony on Commonwealth Day, High Commissions from the Indian sub-continent, Caribbean and African countries shall be represented and we are looking forward".
The Memorial Gates Annual Wreath Laying Ceremony will be taking place on Monday, 12 March 2018. The main focus of commemoration will be campaigns involving Caribbean soldiers in WW1. There will be exhibits on WW1 by the National Army Museum, musical input from the Royal Gurkha Rifles and a ride past salute by H.M. The Queen's Life Guard.