Advertisement

The Daily Telegraph scored again. The Parliament came to the rescue.  Top Shop owner Sir Philip Green named in Parliament as businessman at centre of Britain's #MeToo scandal.  Lord Peter Hain, the former Leader of the House of Commons, revealed the name under parliamentary privilege, saying it was his 'duty'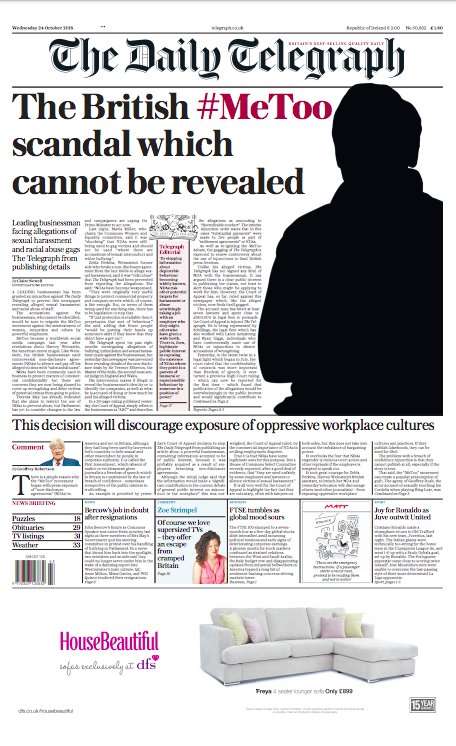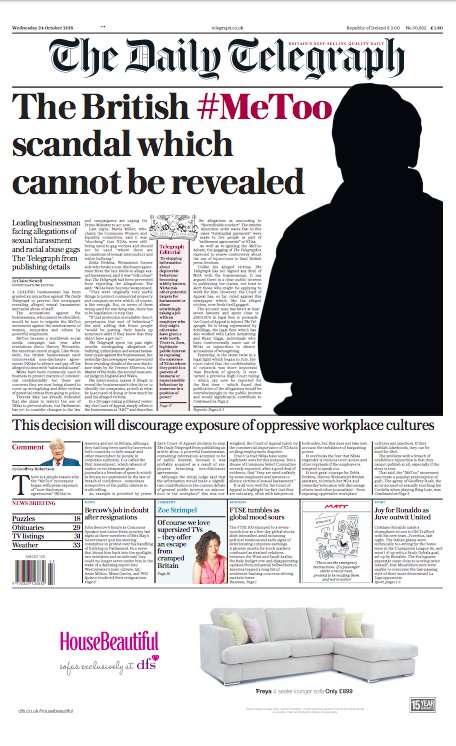 Speaking in the House of Lords, Lord Peter said: Someone intimately involved in the case of a powerful businessman using non-disclosure agreements and substantial payments to conceal the truth about serious and repeated sexual harassment, racist abuse and bullying which is compulsively continuing I feel it's my duty under parliamentary privilege to name Philip Green as the individual in question given that the media have been subject to an injunction preventing publication of the full details of this story which is clearly in the public interest.
The Daily Telegraph carried a silhouette image on Tuesday to reveal the story. Even the prime minister condemned the move to gag the press by mis-using non-disclosure agreements. The newspaper spent eight months to investigate the allegations of bullying, intimidation and sexual harassment against the businessman. The court order prevented from revealing details of the non-disclosure deals by Sir Terence Etherton, the Master of the Rolls, the second most senior judge in England and Wales.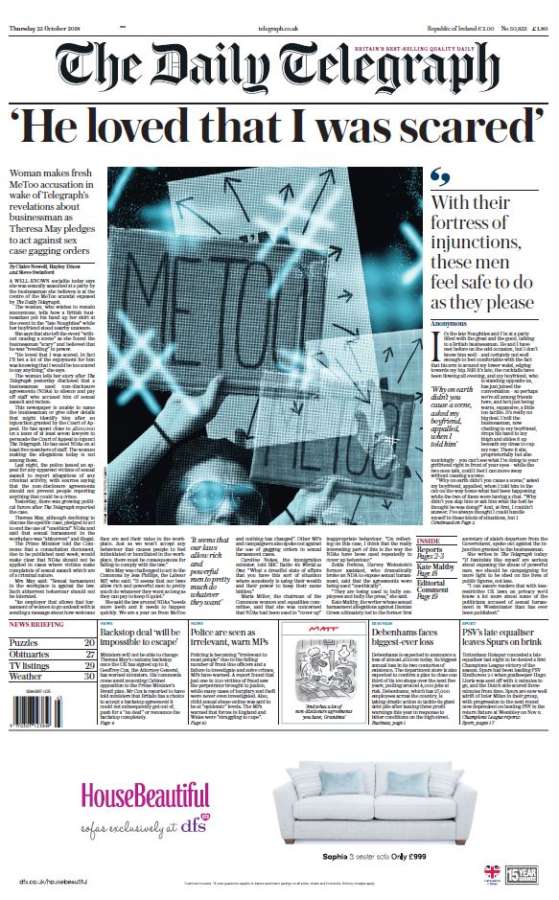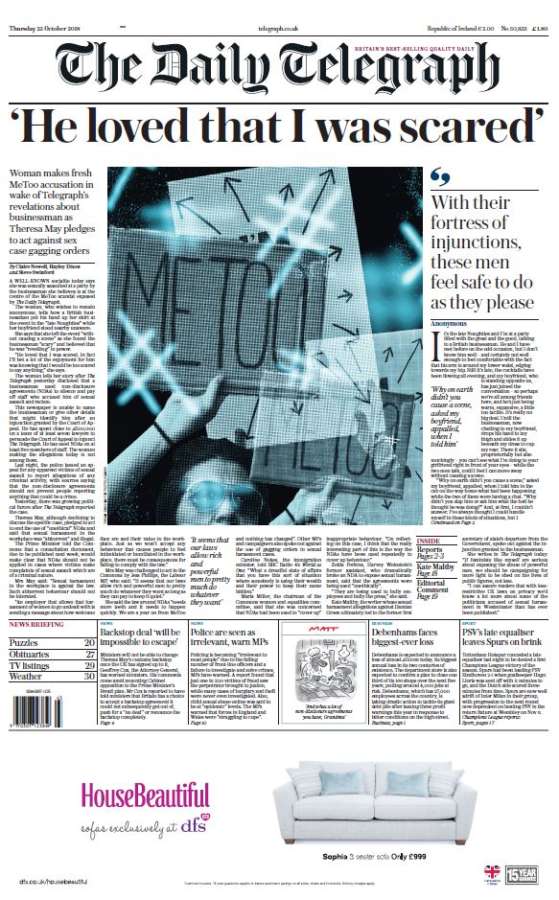 This will be the second controversy to do the businessman. The £1 sale of BHS and the black hole in the pension pot put Sir Philip Green in the dock. Later he was forced to cough up a major contribution to the pension pot.
"Non-disclosure agreements cannot stop people from whistleblowing, but it is clear that some employers are using them unethically," Mrs May said at Parliament on Tuesday.
She said the government would be consulting on measures to improve the regulation around the agreements and "make it absolutely explicit" where they do not apply or cannot be enforced.
NDAs are widely used by businesses seeking to protect trade secrets and commercial confidentiality, but there are concerns they can be abused to cover up wrongdoing and silence the media.