Advertisement

Manchester India Partnership is here to stay. Forging ahead, building ties, strengthening partners on Indian soil, the Manchester Bengaluru partnership was recently launched in Bengaluru. Rahul Laud who attended the launch reports for Asian Lite news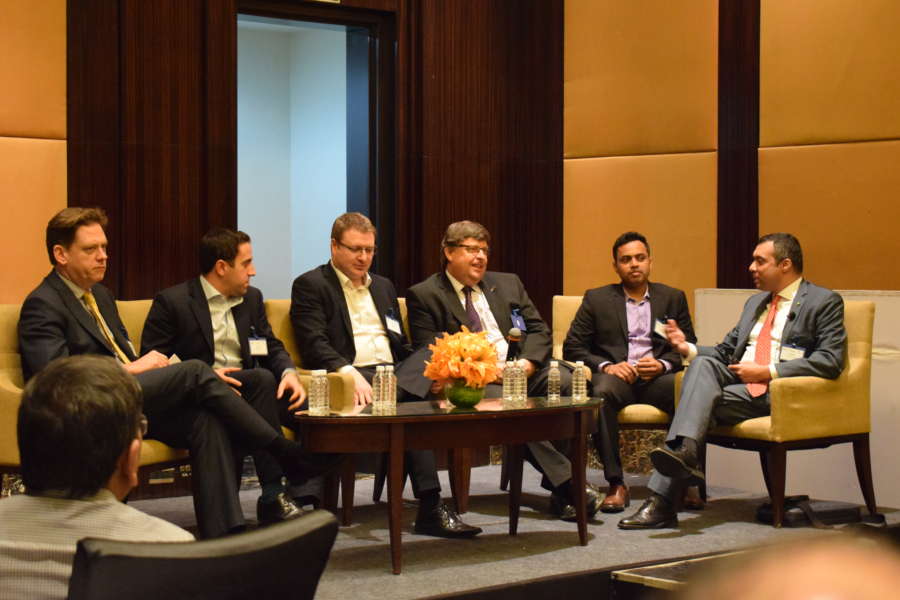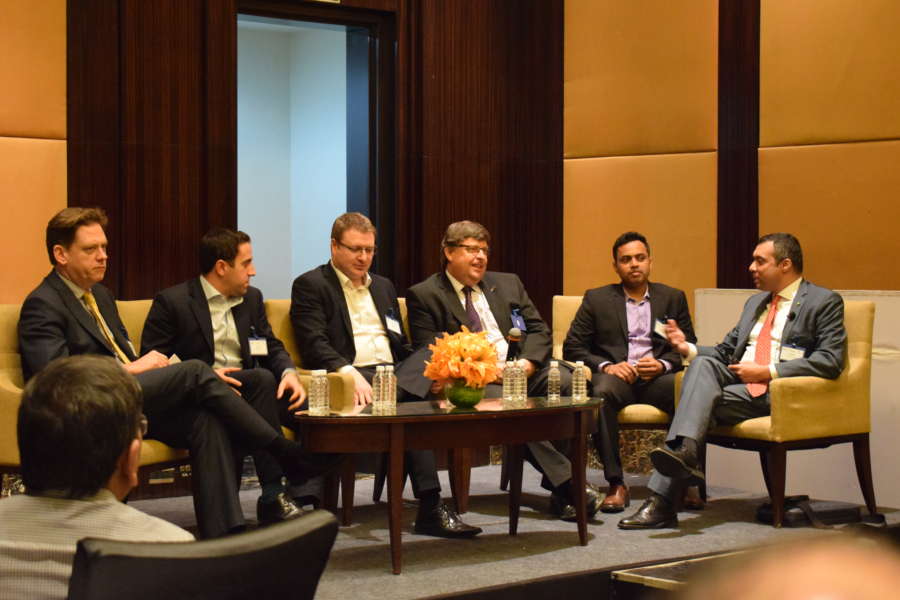 Following the successful launch of Manchester India partnership (MIP) in London and in Mumbai, MIP team led by Tim Newns, CEO, Manchester Inward Agency (MIDAS) launched recently the Manchester Bengaluru Partnership to penetrate deeper into the India market and strengthen MIP.
Bangalore based British Deputy High Commissioner Dominic McAllister and member of the Parliament –  Rajya Sabha, Prof Rajeev Gowda from Karnataka both present on the occasion supported the Manchester Bengaluru initiative and distributed awards to the winners of Deloitte Fast 50 companies –  a competition held for SMES in India.
Simon Spier, Head of International Trade techUK, Tim Newns, Dominic McAllister , Seth Finegan , UK,  CEO from Informed Solutions,  Enwright Joseph Desales, Partner, Deloitte Haskin & Sells LLP and Ashok Poojary, CFO from 42 Geras winner of last year Deloitte Fastest 50  formed a panel to engage the audience and offered insights into the MIP role and the emerging strengths between Manchester and India as partners. Desales was the master of ceremony.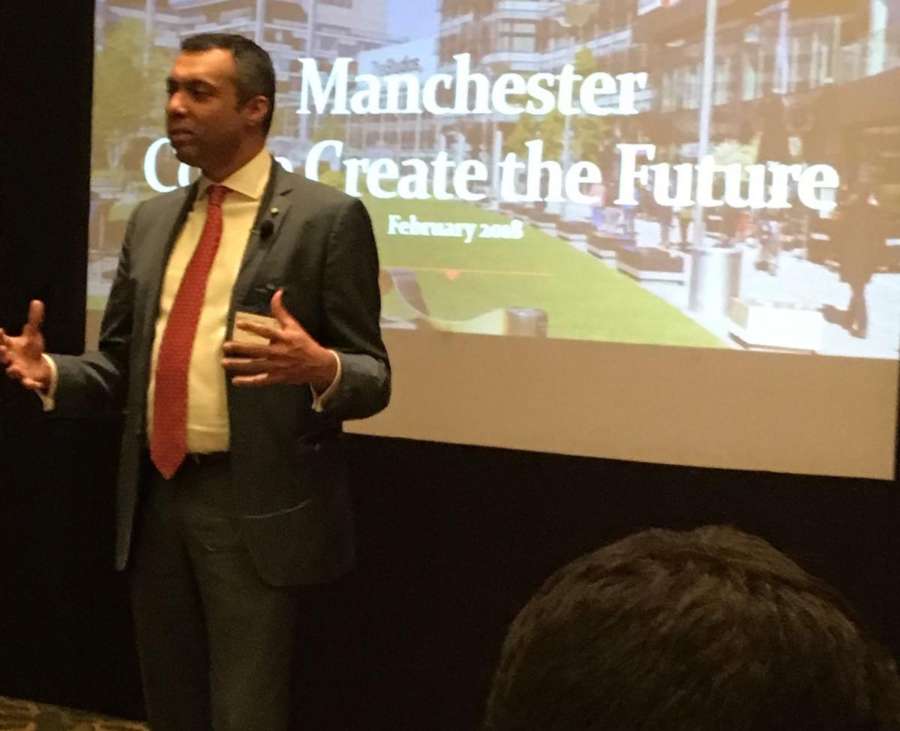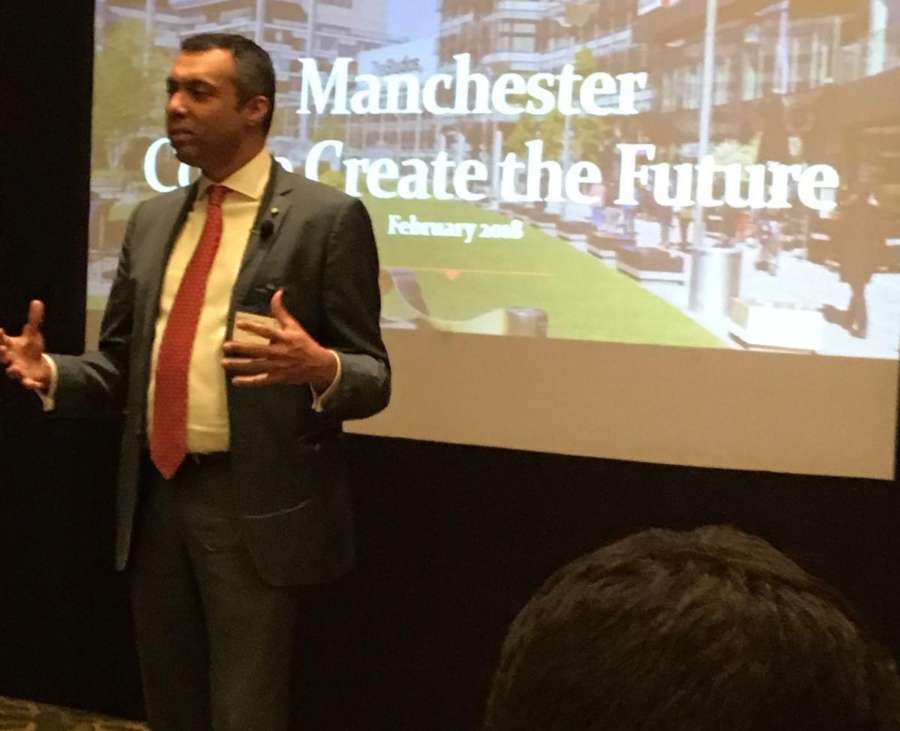 On the occasion a MOU was signed between Yattya Technologies and Fuel Economy Solutions. Yattya technologies represented by Maulik Doshi, Founder, and Tim Patterson, CEO, Fuel Economy Solution both excited described the synergy areas between the two companies. Fuel Economy solution will sell its Fuel combustion catalyst through Yattya Technologies.
Yattya technologies will provide technology platform to track fuel economy solutions. This combined move will benefit truck /transport owners on increase of 25% on fuel efficiency and reduction in pollution, said the representatives of the two companies.
Tim Newns' impeccably researched and a well presented and received presentation on the Manchester India partnership with focus on Bengaluru lured Indian companies and tempted them to visit Manchester and set up either business in Manchester or forge a collaboration.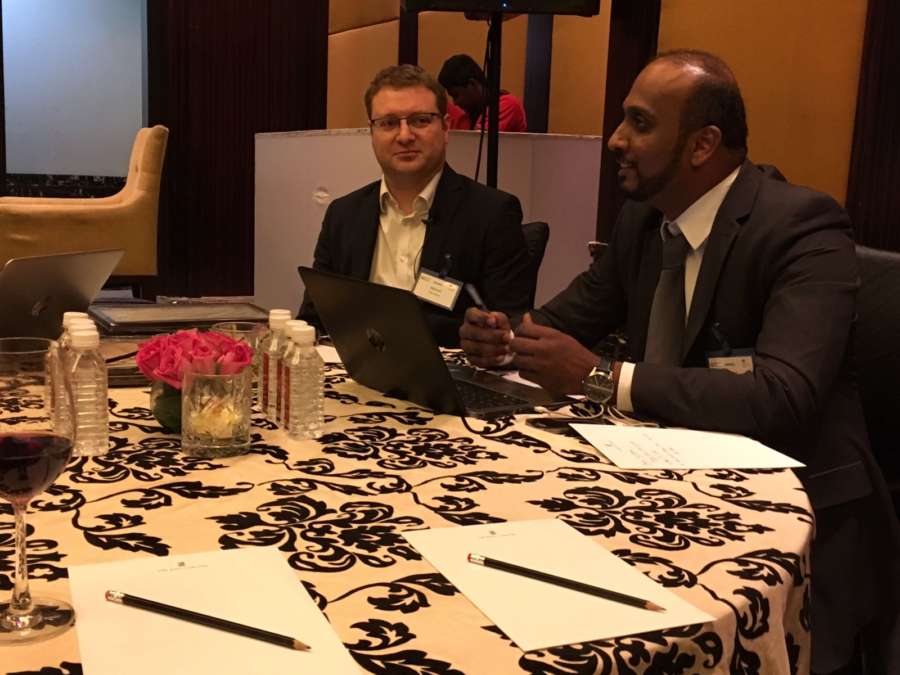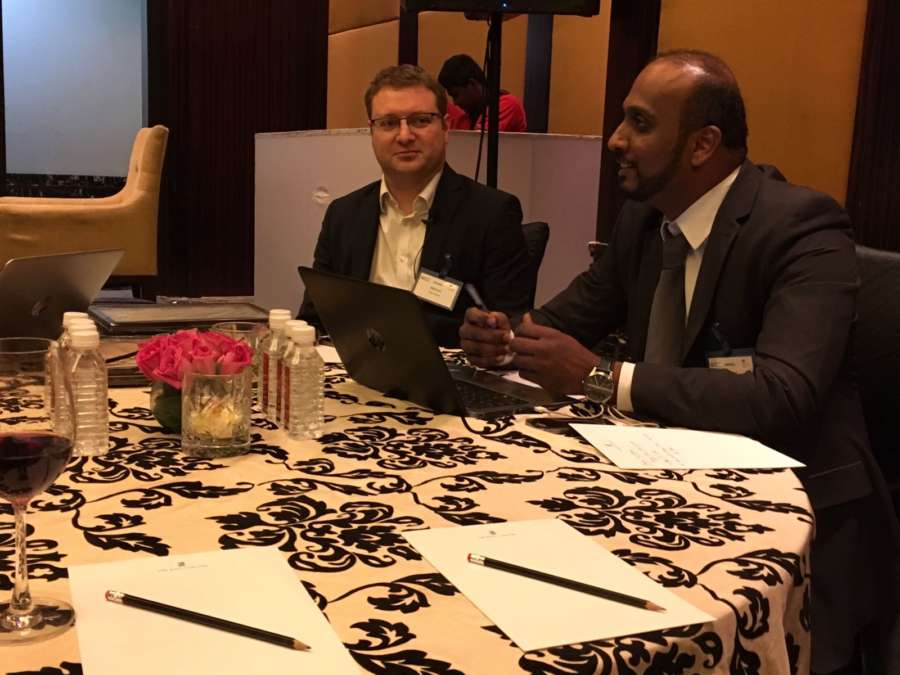 Echoing the sentiment of Manchester Mayor Andy Burnham, Tim said ''we have a strong belief that Manchester will emerge as a top leading global digital city in Europe by 2020.''Elaborating further on the strengths of MIP, Tim pointed out that his recent meeting with the Aviation Secretary of India Jayant Sinha has kindled hope on improving connectivity between Manchester and India and a direct flight from Manchester to India is not far away. Tim said, the slogan Innovate in Manchester and Make in India has tremendous synergy and Bengaluru companies will take fullest advantage of this opportunity. The Institute of Science in Bengaluru and the Indian Institute of Management in Bengaluru are centres of excellence thus provides immense opportunity to build academic bridges with centres of educational excellence in Manchester. Manchester is the undisputed leader and gateway to North of England thus there is ease of business and activity from Manchester with neighbouring cities like Liverpool, Doncaster, Leeds and Sheffield. Tim added.'' the entrepreneurial bridge between cities is what Manchester offers in UK and with India,''making it the foremost and most sought-after destination in UK after London.
Dominic said ''Brexit encourages business growth for India and ties will strengthen inevitably between UK and India.''He believed that times were encouraging and a lot of excitement for trade investment and business is mounting between the two nations. He was ambitious and confident that a direct flight between Manchester and India may soon see the light of the day. His office, he assured would put in all effort and support to enable this development.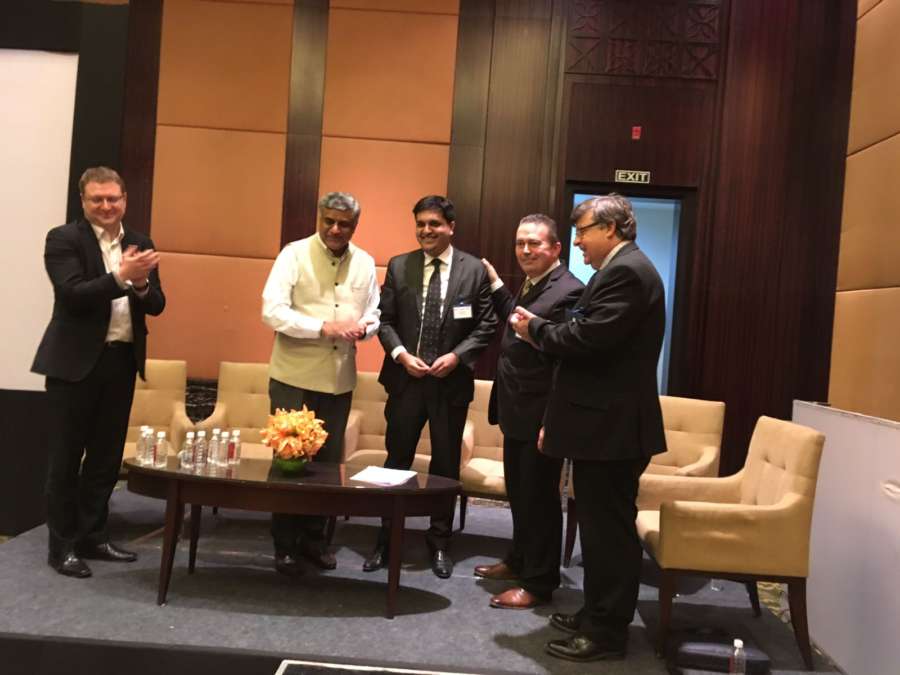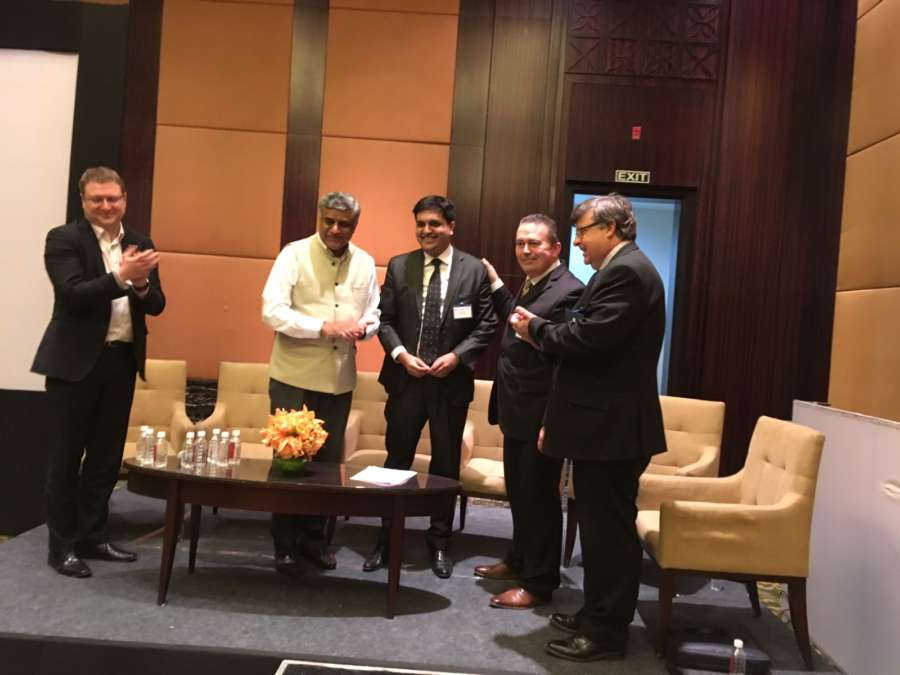 Prof Gowda in his inimitable style flavoured with wit and humour said, '' Britishers have not changed. They came to trade with India and today they are building city to city relationships.'' He supported this relationship and as an expert on public policy and public affairs stated that such partnerships irrespective of the governments at the centre are the need of the hour. Interestingly he pointed out both Manchester and Bengaluru are cities led by the those in the Opposition to the ruling governments.
Sobithan Sekar, Head of MIP- South India, MIDAS who wove the entire event and his team ensured that the event was smooth and successful. Delegates from the Northern Powerhouse Trade mission to India led by Barbara Singleton from the Department of International Trade, Northern Powerhouse, UK had joined the event and interacted with local Bengaluru based companies to explore collaboration and tie ups. DIT officials Farhad Unwala from Mumbai and Bangalore based Rashmi Priyesh both from British Dy High Commissioner's offices were also present on the occasion to facilitate and support delegates.  Jeremy Coupland , fin tech specialist from London DIT also participated in the event.