Advertisement

Moksha's Winter Festival ushered in the festive season in style at Stockport College.  Raising money for Macmillan Cancer, the Festival started with "Poush Mela" – tradition started in Santiniketan, rural Bengal, to mark the harvest season. The stalls, centred around village hut, enticed visitors with Indian street food, cake, arts, crafts and jewellery.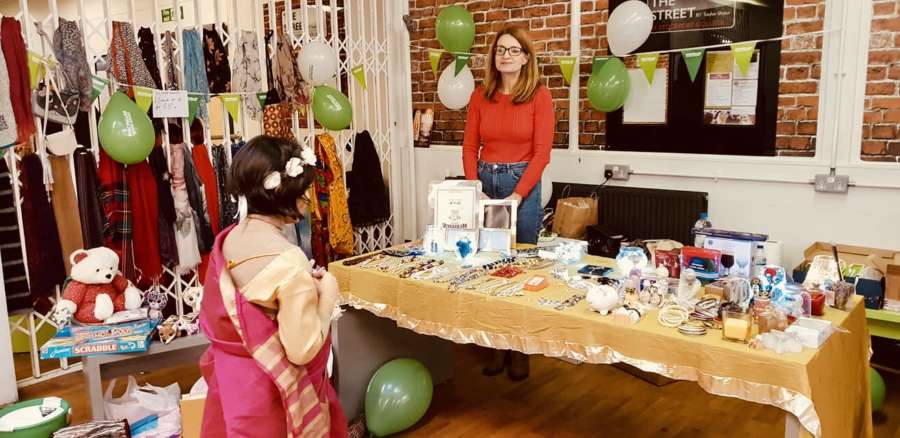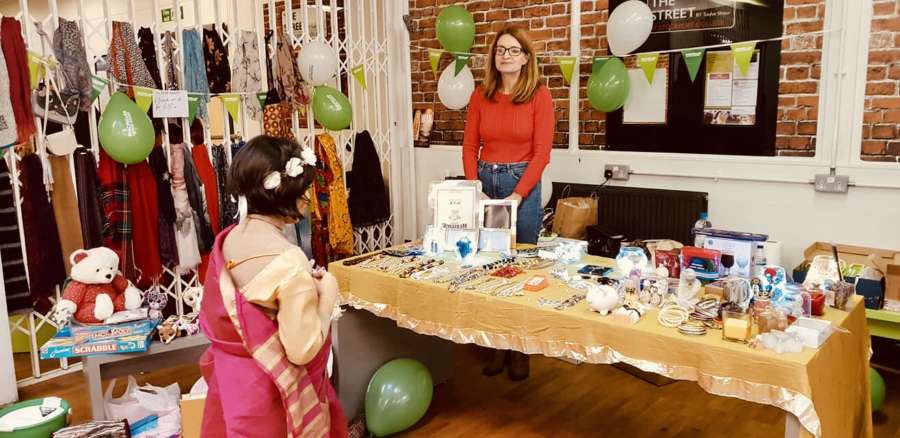 This was followed by a candle-lit concert – The Festival of Christ – led by the students of Surangon, the educational wing of Moksha. Bringing the concept first introduced by Rabindranath Tagoreto Santiniketan in 1910, the concert was a confluence of devotional Tagore songs and poetry, Christmas Carols, and readings from the Bible.
Intricate alpona or rangoli were designed and interspersed with fresh Holly branches and lights creating a magical yet spiritual centre-piece for over 200 audience members to sit around and imbibe this cross cultural experience.
The students from Surangon  performed with great composure and discipline  eight Tagore songs. The students were supported by the Lowry Choir which led the Carols.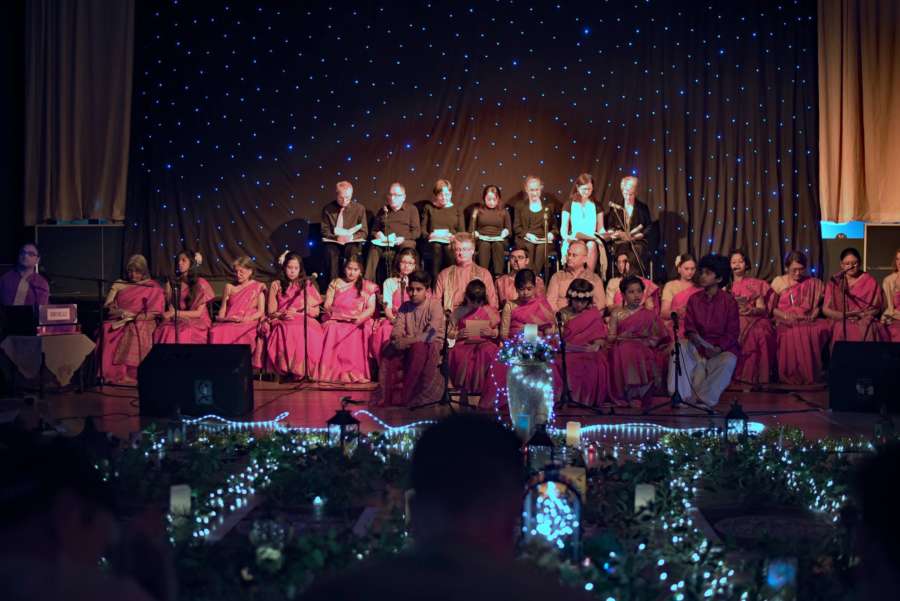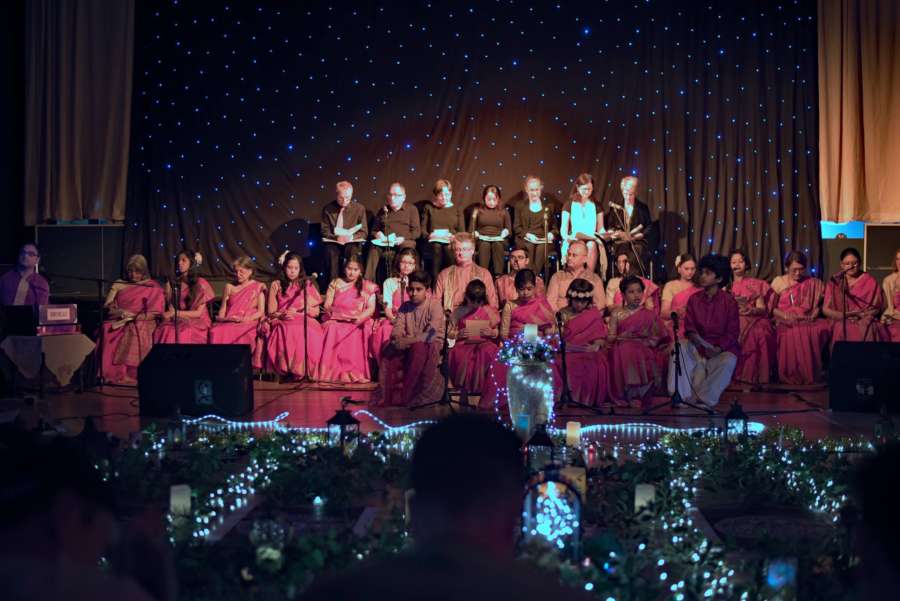 The evening also marked the launch of Surangon's inaugural album – a collection of Tagore songs recorded by some of the students the school. Highly acclaimed Bengali writer and author Dr Nabakumar Basu launches the CD.
"We are thrilled by the overwhelming response to this year's Winter Festival," said Rishi Banerjee, Director of Moksha. "With over 200 members in the audience, the students performed to such a high standard – we are really proud of them.
"We brought together two cultures to celebrate a very special occasion whilst reviving a tradition which is so unique to Santiniketan. At a time when society is divided and there's so much uncertainty, it proves music has no barriers and can create harmonious communities.  We would also like to thank everybody that helped put the festival together. A huge team put a lot of time, effort and creativity to create this momentous day."
The audience reaction was very positive. Many commented on the centre piece stating, the alponas, candles and the holly  was the "perfect ambience, truly magical"  while many applauded the concert itself as "mesmerising and unique."