Advertisement

Senior officials of Britain's National Health Service (NHS) have condemned a decision by the British government to refuse visas to 100 Indian doctors….reports Naresh Kaushik
The Indians were denied visa after they were recruited as part of a long-running scheme in north-west England which supplies junior doctors to more than 30 NHS trusts. Such doctors have been coming to Britain from India to do their post-graduation courses at their own expense but they are also allowed to work and earn.
Most of them return home after their courses unless they can find jobs in England. So it has been helping both parties.
Sanjay Arya, an NHS boss in the northern English city of Leeds, says the British government's decision to deny visa to Indian doctors will only harm patients because employers like him will find it difficult to fill gaps in hospital doctor rotas.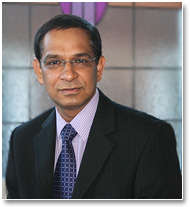 Jon Rouse, head of the Greater Manchester Health and Social Care Partnership said he was shocked by the rejection of visas to Indian doctors at a time of several shortages of medics at the NHS.
The concerned NHS trusts have now written to the ministers in charge of health and home to urgently review the decision.
Danny Mortimer, chief executive of NHS Employers, said he had heard of another 400 cases of rejected visas since December but it's not clear how many of them are Indians.
In Britain, there's a government-imposed cap on the number of visas that can be issued to skilled workers. This includes sectors ranging from health to IT and banking. Britain's Home Office, responsible for issuing visas, has argued that the cap is in the national interest.
But the NHS bosses, who're already finding it difficult to retain and recruit doctors from the European Union because of the uncertainties over Brexit, disagree.
Ironically, the latest row over visas to Indians coincides with a new exhibition in London to recognise the South Asian doctors' contribution to General Practice in Britain.


The Royal College of General Practitionershas honoured a number of veteran GPs, including Dr Shiv Pandey, Dr K.S. Bhanumati and Dr Sri Venugopal.
Traditionally India has provided the largest single group of doctors by a country to Britain. There are now about 26,000 doctors working in Britain who were qualified in India.
Indian medics have been coming to Britain to work at the NHS even before India became independent. Many came between 1940 and 1980s. Children of some of these doctors also decided to follow their parents' profession.
Currently there are 1,724 doctors in UK with the Indian surname "Patel" on the British General Medical Council's list of registered medical practitioners — only slightly fewer than 1,750 with a common English surname "Smith".


The row couldn't have come at a worse time for the British government. It's already been struggling for weeks to deal with the scandal of denial of citizenship or permanent residency status to the so-call Windrush generation, who came to the UK from Commonwealth countries between 1948 and 1971 to fill crucial gaps in the British job market.
Although most of those affected are from the Caribbean countries, opposition politicians say there are likely to be at least some victims who came from India and other Commonwealth countries.